Top 10 - 🏆 ⚽️ Best goals World Cup Russia 2018, week 1. ⚽️ 🏆

Source
⚽️ Hello to all, today I come to share with you my top 10 of the best goals of this World Cup Russia 2018, today it is fulfilled one week from the beginning of this competition that is the the biggest and waited of the sport king, many people have taken big surprises to themselves with the results of every match.
⚽️ I am a great fanatic of the football and indeed that in World this one is very difficult to predict the one who will win every match, many people were underestimating teams as Iceland, Iran, Morocco, Saudi Arabia, Senegal, Tunisia, Switzerland, Japan, Russia and Egypt, though the selections of Morocco and Saudi Arabia were eliminated it is not possible to speak badly about the work of both selections, yesterday they played very well.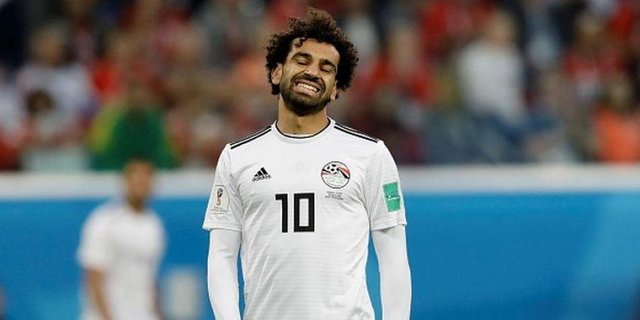 Source
⚽️ With regard to Egypt selection that was eliminated this Tuesday being defeated before Russia selection hostess by result 3 - 1 was waiting for more of this selection, I think that really Egypt did not classify because from his first match against Uruguay were not possessing his major player Mohamed Salah, I imagine that the technical director thought that it would be a good idea to leave Salah one more week in recovery due to the injury that this one suffered in the final of the UEFA Champions League and because of it Salah did not play the first match against Uruguay.
⚽️ The selection of Iceland without doubts did an excellent work tying hisfirst match opposite to the selection Argentina with result of 1 - 1 as the selection Switzerland tying 1 - 1 opposite to Brazil, other one of the most impressive is Senegal that yesterday 2 - 1 wining his first match against Poland.

Since charm in the beginning of this post today I came to share with you this top 10, it is a selection of goals that takes from Youtube de la Fifa's channel in what it goes of the World Cup, under every video I will leave them marked seconds or minutes where every action of goal is executed I hope that they like and that they enjoy it.
⚽️ Top 10, best goals World Cup Russia 2018, week 1. ⚽️
0: 23 - 0: 47