Babak 16 telah selesai dalam piala dunia 2018 sekarang akan melanjutkan pertandingan untuk putaran perempat final.
The last 16 stage finished a few minutes ago and we already know the matches for the round of Quarter finals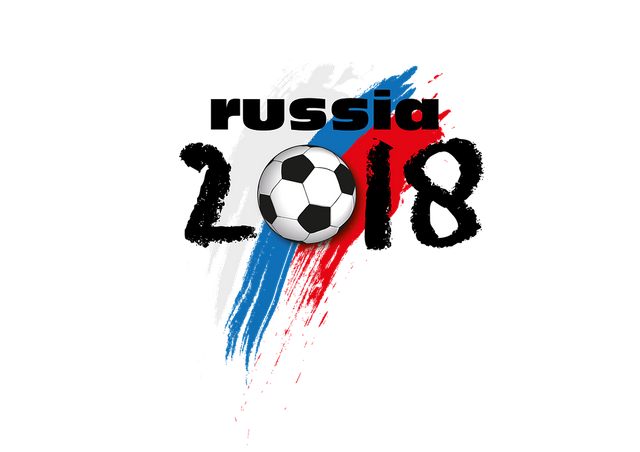 Seperti yang sudah kita ketahui, @blocktrades suka mensponsori proyek keterlibatan komunitas jenis ini dan @anomadsoul & @acidyo tahu banyak Steemian menyukai game ini, jadi kami memutuskan untuk menyelenggarakan acara Piala Dunia Sepak bola yang sangat besar ini.
Kami memiliki lebih dari 1.800 entri yang valid dan kompetisi sangat dekat, tidak ada yang jauh di depan dan semua orang masih bisa menang, terutama mengingat bahwa untuk babak sistem gugur kami akan mempertimbangkan skor yang benar sehingga orang dapat memperoleh lebih banyak poin per pertandingan.
As you already know, @blocktrades loves to sponsor this type of community engaging projects and @anomadsoul & @acidyo know a lot of Steemians love this game, so we decided to organize this enormous Football World Cup event.
We have more than 1,800 valid entries and the competition is very close, no one is far ahead and everyone can still win, especially considering that for the knockout stage we will consider the correct score so people can earn more points per match.
Untuk tetap berpartisipasi, Anda harus membuat posting memilih setiap pemenang dari 4 pertandingan berikutnya. Anda harus memasukkan skor yang Anda pikir akan terjadi pada 4 game ini dalam waktu Regual (hanya 90 menit pertama):
Uruguay vs France
Brazil vs Belgium
Sweden vs England
Russia vs Croatia
To keep participating, you have to make a post picking each winner of the next 4 games. You have to include the score you think will happen on these 4 games in Regual time (only the first 90 minutes):
Uruguay vs France
Brazil vs Belgium
Sweden vs England
Russia vs Croatia
ANDA HARUS MENGGUNAKAN TEMPLATE BERIKUTNYA UNTUK MEMBUAT POSTING ANDA. INGATNYA NAMA TIM HARUS DALAM BAHASA INGGRIS. KAMI MENGHALANGKAN MENYALINKAN DAN MEMBERSIHKAN TABLE BERIKUTNYA UNTUK MEMBUAT POSTING ANDA, HANYA TERMASUK SKOR PREDIKSI ANDA. SKOR HARUS DIPERTIMBANGKAN SAAT SELASA 90 MENIT, SEHARUSNYA DAPAT DICINTAI.
| Score | Team | vs | Team | Score |
| --- | --- | --- | --- | --- |
| 2 | Uruguay | vs | France | 3 |
| 2 | Brazil | vs | Belgium | 1 |
| 0 | Sweden | vs | England | 1 |
| 2 | Russia | vs | Croatia | 1 |
YOU HAVE TO USE THE NEXT TEMPLATE TO MAKE YOUR POST. REMEMBER THE TEAM NAMES MUST BE IN ENGLISH. WE RECCOMEND COPYING AND PASTING THE NEXT TABLE TO MAKE YOUR POST, JUST INCLUDE YOUR PREDICTION SCORES. THE SCORE MUST BE CONSIDERED WHEN THE 90 MINUTES END, SO THERE CAN BE TIES.
| Score | Team | vs | Team | Score |
| --- | --- | --- | --- | --- |
| - | Uruguay | vs | France | - |
| - | Brazil | vs | Belgium | - |
| - | Sweden | vs | England | - |
| - | Russia | vs | Croatia | - |
---
This is a @blocktrades sponsored contest, if you like what he is doing, vote for @blocktrades as witness here
This is an @acidyo & @anomadsoul organized contest, if you like what we are doing, vote for @ocd-witness as witness here