CONTEST! Create a video tutorial for the @Fundition DApp | Sponsored by @Blocktrades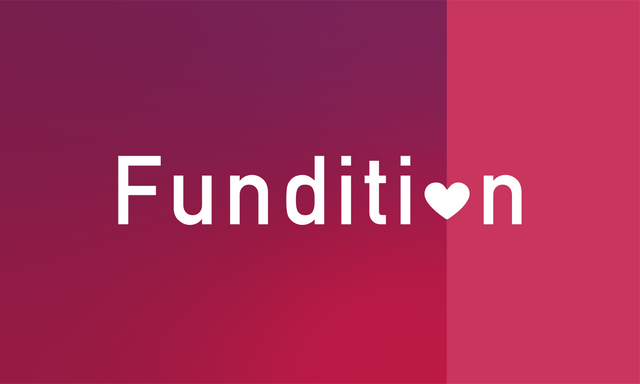 Fundition is one of the most popular and succesful Dapp based on the Steem Blockchain. Most of us have heard about it and how can a project be funded from scratch via Fundition.
The purpose of this contest is to encourage Steemians to create the best Fundition tutorial out there, so we can promote this DApp via the @steemonboarding project.
The Steem ecosystem is growing at an exponential rate and the Fundition DApp is getting more and more attention as every day goes by.
We need a video that we can show our grandma and she can completely understand what is Fundition, why is it a groundbreaking Dapp, how does it work and every other detail about it.
Create a Video tutotial about Fundition and win three full 100% votes from @blocktrades
Points to consider for the video tutorial
The video must:
Be in english with a good pronunciation and grammar.
Not be longer than 5 minutes.
Include visual aid. The most visually appealing and explicit the video is, the better.
The video must include the next topics:
Introduction:

What is Fundition?
Points of contact: Website, Steem username, discord etc. Make it very simple, don´t confuse the viewer.
Advantages of using Fundition to Fund a project vs other Funding projects (gofundme etc). Very important to talk about how crypto makes it easier to donate, fund and sponsor a project.
Body

What makes project eligible to join fundition.
How to start a Fundition Campaign.
Different approaches and potential usage a Steemian can give to Fundition. What is achievable by using Fundition?
Conclusion:

You know Fundition. Close the video with some of the best arguments you can come up with, to make people start using Fundition and if they are not part of the Steem Blockchain, to create an account and start using Steem and it´s different DApps.
The Fundition team recommends checking out the following links so you get all the information necessary to create a competitive video with all the information you need:
and
Rules for participating
1.- You have until Sunday 18th at 11:59 pm PST to submit your video.
2.- The title of your video must be similar to "Tutorial: What is Fundition? - A blocktrades sponsored contest" or "How does Fundition work? - A blocktrades sponsored contest. It doesn´t have to be exactly the same as these two, but it has to be similar.
3.- Use the tags "Fundition", "Blocktrades" and "Blocktradescontest"
4.- Resteem this post.
Disclaimer
The videos that follow all the instructions stated here, will receive a small vote from Blocktrades, regardless of the outcome of this contest.
By entering this contest, the Steem User grants the rights of the video submitted to @steemonboarding to use the video for promotional purposes in and outside the Steem Blockchain.
This contest outcome will be judged by @coruscate from @steemonboarding, @pennsif from @fundition and me. The winner will be picked depending on the needs of the Steemonboarding Project.
Remember that @blocktrades also runs a Steem Witness. Don´t forget to vote for them here to show them your support!