Hi all , I am back to Steemit@!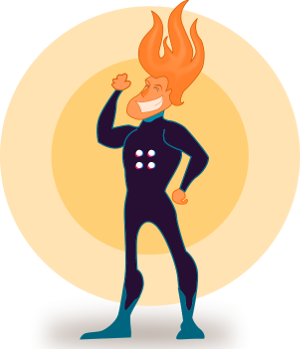 ---
I decided to spend some of my free time on BlockStack and create a whole Steemit series about the blockchain.
A few bullet points.
What is BlockStack : BlockStack aims to create new decentralized Internet: DNS on blockchain, offchain decentralized storage system and a new breed of decentralized apps.

Is it a tokenized blockchain: not yet, but it is planned to issue a token.

Why I decided to spend my time on it: because I think it is a cool project!

What else: the project is active, guys are backed by VC, lately launched $25 000 000 fund for blockchain apps.
I came across this project by accident. I am going to deep dive into technical details of the project and share my discoveries. I hope to try app development as well. I am also interesting in tests and test automation of the project.
This all seems pretty exciting. I will start posting soon!
---
Disclaimer: I created BlockStack Superhero in the picture above. It is based on art by kablam from openclipart.com and the official BlockStack logo.