Introducing EOS Mediterranean, Block Producer candidate


As a global melting pot throughout history, Spain and the Mediterranean area have attracted multiple cultures and developed a strong sense of commerce and global markets. With multiple cultural roots, we found the Mediterranean area to be one of the gaps to be tackled by support DAPPs developers.
With headquarters in Madrid, our group includes multiple profiles and a strong background in software development and cryptography. We hope to bring to the community a mix of skills, from European social activists to Chinese technical expertise or global business managers for Fortune 500; our main objectives are:
Give support to the global EOS network
Cooperate with the community to raise awareness of EOS blockchain's awesome possibilities
Support the growth of DAPPS and DAPP developers in the Mediterranean area
Help to change the world by offering an opportunity to individuals and groups with tools for their development.
Transparency / Accountability / Compliance
One of the main interests of the group is the social capability of EOS blockchain to become a tool to change and revolutionize how the world is managed. Transparency – Accountability – Compliance is one of the key aspects of the team.
In this case, we look forward to being reflected in block producer's candidates that have a strong sense of these values and we will be actively involved in developing a code of conduct.
With experience from social activism or FCPA compliance, we understand that an inclusive tool like EOS is worth exploiting in involving low-income communities and social entrepreneurship. Our plan is to maintain a strong presence online with reports and direct access to community founders to solve questions.
Our Infrastructure
Technical configuration for initial production – June / December 2018
EOSMediterranean will be using Amazon cloud services with node based in Paris to provide fast assistance to our community of developers.
Using strong computing capabilities based on 1 unit EC2 X1 16xlarge services with 64vCPU and 976GB RAM for master and 3 units EC2 R4.4xlarge 16vCPU 112GB RAM for support services.
Team
Our team is founded by members' and investors' own resources; due to the hard work done in multiple fields and crypto investments and has secured enough funds to finance online and offline infrastructure.
Martin Zhang – Founder (Chairman)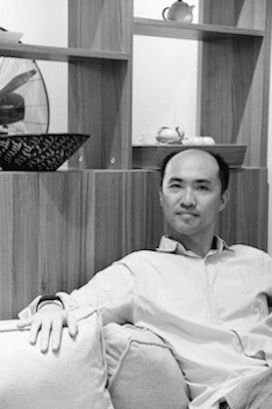 • Martin is a Blockchain economy designer. Martin is also an entrepreneur and currently he is the founder and CEO at ADBUG a leading internet firm in the area of ad verification and anti-ad fraud . Martin's past work experience includes work for CAS (Chinese Academy of Science) life science information center as a Software R&D engineer, he has also worked for UGS (Unigraphic Solution) as a Software engineer. Graduate from Coventry University in England with a bachelor's degree in Computer Science.
• With his strong technical knowledge of software development and big data, Martin has created an internet robot to track advertisement impressions challenging major internet companies (Asian and American) and is currently working closely with entities like Accenture or MMA.
• Martin's interests range from travel to philosophy and he is currently based in Madrid leading the development of Mediterranean EOS, driving the vision and the technical support.
Paco Cabanillas – Founder (Community/Extension)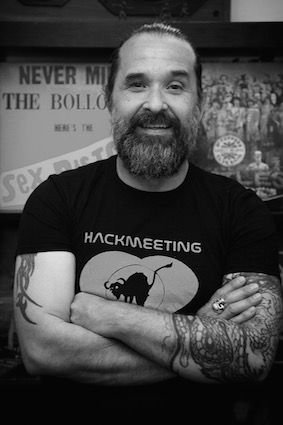 • Event organizer, artist manager, sound engineer and DJ by trade, now based in Madrid (Spain) Paco was born in Tangier(Morocco), grew up in Granada (South Spain) and over the years has lived in countries like Ireland and Indonesia, as well as travelling to the four corners of the planet.
• Paco is a social activist with connections with the open source/hacker movements, he discovered blockchain and crypto currencies around three years ago as a participant of the Faircoop/Faircoin ecosystem , since then Paco has believed that decentralization and peer to peer models of governance can be a powerful tool to even social inequalities, and the perfect medium to help build cooperative social and economic systems. Looking beyond the financial implications of the blockchain, he believes in the huge possibilities it offers to bring solutions for the wider community.
Luis de la Mata –Founder (Corporate Development and CFO)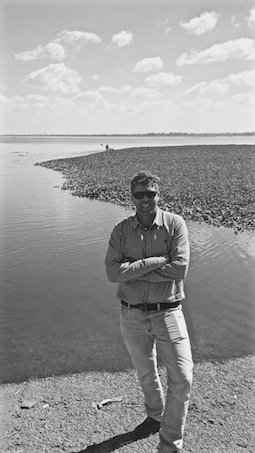 • Having acquired vast experience in Fortune 500, companies Luis' main career has been in food production and supply chain management, from farm to fork. Working in Africa and Asia, Luis is always keen to listen to blockchain applications for "Farm to fork" chain and inclusive farming.
• Luis also has experience as an investor in several Chinese phone applications, from health care/sports to the pet industry, many of which have been successful examples of centralized apps.
• With previous experience in private equity at leading Shanghai firm, Luis heads financial and compliance as well as structure development.
Fun Li – Technical (CTO – Scalability and Technical Director)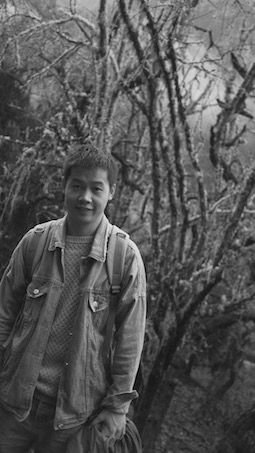 • Fun is the chief engineer at Adbugtech China, being only 22 years old, he represents a new generation of Chinese people that are growing up with blockchain technology. His capabilities and knowledge have been proved in current software tools valued among digital advertising world
• In charge of the development of Mediterranean EOS technical team, Fun is currently based in Madrid and responsible for the management of AWS .
• Interested in learning about different software and hardware setups for EOS community, Fun is working closely with other developers in bringing and building up a team with a common goal.
Contact
Steemit: https://steemit.com/@eosmediterranean
Website: http://www.eosmedi.com
Twitter: https://twitter.com/eosmedi
Telegram: https://t.me/eosmedi
Address: Calle San Bernardo 5-Madrid 28013
Phone: +34 637386708