Word on the BLOCK: 15th April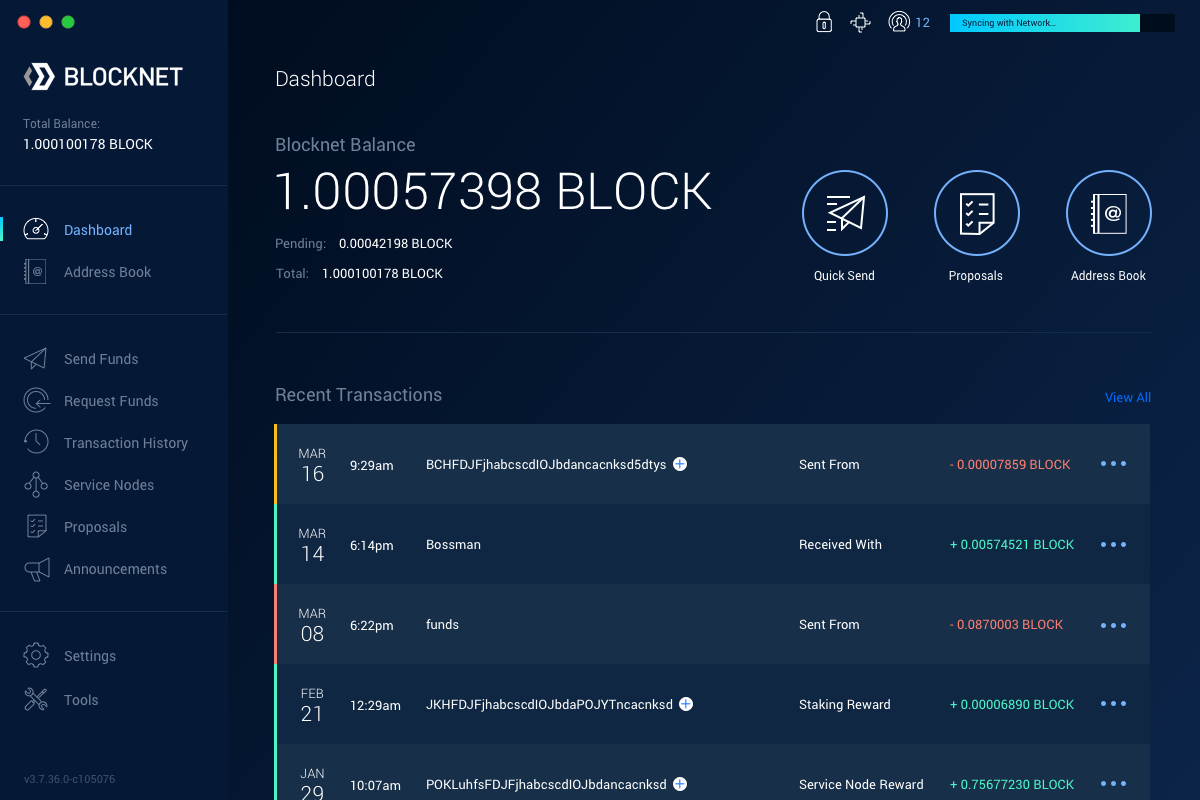 Hello everybody and welcome to the new Blocknet newsletter update of 2018! This newsletter is released twice per month to keep the community up to date on what is happening with Blocknet. You can view the previous newsletters here.


Just a reminder that a repository of documents has been created to help users navigate resources related to the project. In addition, new documentation is also being worked on targeted at people new to the Blocknet. You can read more details in the previous Newsletter.

Important wallet update required. Please make sure you are on wallet version 3.9.16. Please check to see if you are on a fork by following this guide. It is still possible to be on a fork even though you are still receiving stake rewards, so make sure to follow the guide to know definitively whether you're on the main chain or not.
The next milestone on the Blocknet Roadmap was recently reached with the reveal of the new Blocknet wallet, which was live streamed on Youtube. This video can be viewed here.
The latest wallet update includes the ability to change the proposal fee. Adjusting the fee to lesser than 50 BLOCK will create a fork in older clients so this is an event that will be planned ahead of time to provide enough notice to update. A date for this change has not yet been decided.
XRouter development and testing is continuing.
Functionality to view, vote on, and submit Superblock proposals within the wallet is being worked on.
Work on ETH integration is still ongoing.
Various DX errors have been resolved, including fixes for the balance check and a CreateTransaction fix preventing a double fee edge case.
Also being worked on is a resolution for the forking issue, various DX UI fixes, ongoing integration testing, and DX fee structure analysis.

The core team will be attending the following events:
Global Blockchain Expo in London (the largest in the world) on 18th - 19th April. Find us at Stall 270, come and say hi!
Amsterdam Blockchain Expo on 27th - 28th June.
San Jose, California Blockchain Expo on 28th - 29th November.
We published a new article on the topic of Healthcare and the Blocknet.
The Q2 Marketing Plan was released on April 4th along with a full report of Q1 KPI's and can be viewed here.
The VSA branding and advertising material and guidelines were recently completed.
A handful of Blocknet tutorial videos have been recorded. The videos are being edited and will be released soon.


Nik(@ nik_chis) is working on a Telegram info bot and a bridge between Telegram and Discord.

For Superblock 345600, there were a total of 2 proposals submitted to the network for voting. Voting closed on 7th April. In order for a proposal to pass, it must have a majority in favor and at least 10% of Service Nodes must have voted for that proposal in either direction or abstained. At the time of the Superblock there were 392 Service Nodes meaning each proposal required a minimum of 40 votes. The results of this Superblock are as follow:

Proposal 1: XBridge Team Yeas: 19, Nays: 0, Abstains: 0 — FAILED

Proposal 2: Core Team Core Team — Yeas: 18, Nays: 1, Abstains: 0 — FAILED
Unfortunately, we did not receive enough votes for this Superblock payment to pass. As a result, from now on proposals will also be pushed out across our social media. For the current Superblock period, it has been approved to use the Rainy Day Fund to cover expenses.
In addition, we have created a new emailing list for Superblock notifications. This emailing list is separate to the Word on the BLOCK newsletter email and is directed toward Service Node operators to provide reminders leading up to the voting deadline. To subscribe to these notifications, you can sign up for here.
There is a great responsibility for Service Node owners to vote either "yes" or "no" on the proposals. It cannot be emphasised enough how much the community, as well as the Blocknet team, relies on Service Nodes to vote on project proposals to ensure continued funding for development of the Blocknet. Not voting could greatly threaten the project if the pattern continues. Voting will become a great deal easier and much more user-friendly in the new wallet, taking just a few clicks. You can view the designs for the voting functionality here.
An introduction to Superblocks and a guide to voting can be found here.

So far 243 coins have been addressed. (11 additions since last newsletter.) 67 are currently finalized of which 49 are unannounced, (3 additions since last newsletter) The 18 announced are:
Bitcoin (BTC) | Blocknet (BLOCK) | Dash (DASH) | DigiByte (DGB) | Dogecoin (DOGE) | Dynamic (DYN) | Faircoin (FAIR) | LBRY Credits (LBC) | Litecoin (LTC) | Monacoin (MONA) | MonetaryUnit (MUE) | Namecoin (NMC) | PIVX (PIVX) | Qtum (QTUM) | SysCoin (SYS) | Vertcoin (VTC) | Viacoin (VIA) | XCurrency (XC)
125 coins are in progress for error resolution + finalization. (3 additions since last newsletter.)
182 different coins have had orders placed on the DEX. (1 addition since last newsletter.)
A constantly updated list of compatible coins can be founds here. This document can be saved and referred to for the most up-to-date list of supported coins. Coins listed in the document above have been thoroughly tested and are confirmed to be compatible. Any user who attempts to trade coins not on that list is at risk of losing funds or running into errors.


*The price of BLOCK is currently at $18.44 (0.00227980 BTC) at time of writing.
Circulation: 5,097,817
Market Cap + Ranking: $94.005M USD | 11,622 BTC | Rank 124
Exchanges — BLOCK can be traded on the following exchanges:

Current wallet: v3.9.16
Block height: 356227
408 Service Nodes are currently active.
1,328,354 staked coins are currently active.
The APR 7-day average for Service Nodes is currently at 18.04% and for staking it is currently 11.87%.
Lockup percentage from Service Nodes: 45.00%
Blocknet stats can be viewed on Master Nodes Pro here.

Many thanks for reading. We hope that you are excited as us with what the future holds for Blocknet. A decentralization project fundamentally requires an engaged community, and so if you would like to help with anything, having something to add, use your professional skills or have a problem, we want to know about it.
Please also be aware that a community project is run by a diverse group of people with varying time-constraints (in a number of time-zones) and personal lives, so remember to be kind and patient!
If you want to be the first see these updates, you can receive the newsletters directly to your email by subscribing here. Our next update is due on April 30th. Until then we look forward to hearing from you and perhaps meeting you at the Global Blockchain Expo in London.
Sincerely,
The Blocknet Team.