What is needed to be listed on Block DX?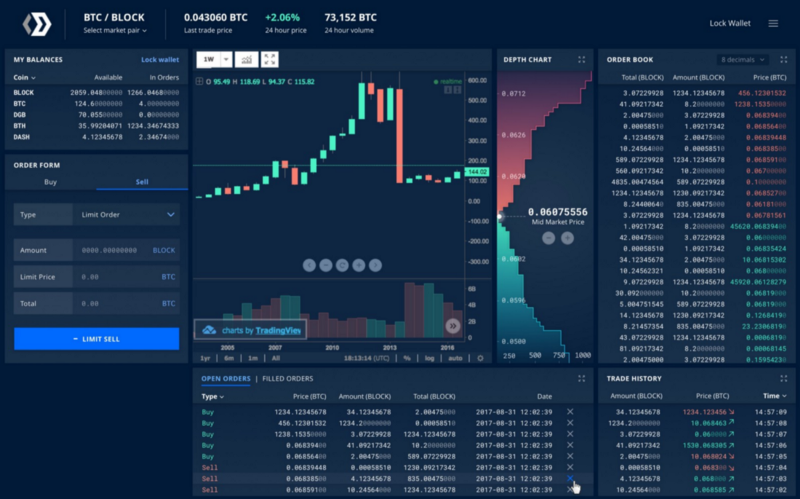 The Blocknet Decentralized Exchange (Block DX) has been built to be inclusive, user friendly, and the most truly decentralized exchange out there. Using atomic swaps via the Blocknet protocol, a trustless, direct wallet-to-wallet exchange is achieved, thus eliminating the need for trust in a third party. Block DX requires zero KYC, funds are in your possession at all times, and you trade directly from your own wallet with no limitations on trading pairs or withdrawals. In addition, 100% of trading fees generated from exchanges on the protocol are distributed to the network service providers. It has been created to further the original ideologies of cryptocurrencies — the decentralization of money. This cannot be achieved without decentralized exchanges. To that end, Block DX has endeavored to remove all the common barriers that still plague centralized exchanges.
So, what do developers and communities need to get their coin listed on Block DX?
Protocol Requirements:
These are the only 2 core requirements. As a result, the Blocknet protocol supports the majority of cryptocurrencies. In this way, the maximum amount of inclusion is achieved. For Ethereum based tokens, integration will be achieved via the 0x protocol. In addition, the Blocknet is open to custom integration if the above "out of the box" criteria is not met by a coin.
Additional Requirements.
Windows, Linux, OSX wallets to test across these platforms.
A Service Node on the Blocknet network needs to host a full node of the coin's blockchain. The support for new listings is incentivized by the exchange fees.
Currently, you must have some BLOCK to cover the fees. However, this will change soon. (see below).
Listing Fee
FREE. There is ZERO cost, for everyone, forever. This removes a barrier for traders and developers who want to get their new coin listed. It will help liquidity and encourage innovation in the cryptosphere. Many centralized exchanges are vague in their listing requirements with listing guidelines known only to themselves, some charge extortionate amounts for a listing and there can be long delays in getting a coin listed.
Permissions
None. You do not need permission from anyone to list a coin on Block DX. However, we do testing to ensure 100% compatibility. To streamline this process, have someone from the team fill out this form: https://goo.gl/LnwsWn
Benefits
As stated above, many 'decentralized' exchanges claim to be so because they use atomic swaps. Since there are more components to an exchange than asset exchange, including capital storage, order books, and order matching, most of these exchanges would more accurately be described as hybrid exchanges since not all of these components are decentralized. On Block DX, all 4 core functions are fully decentralized:
Capital deposits
Order broadcast
Order matching
The exchange of tokens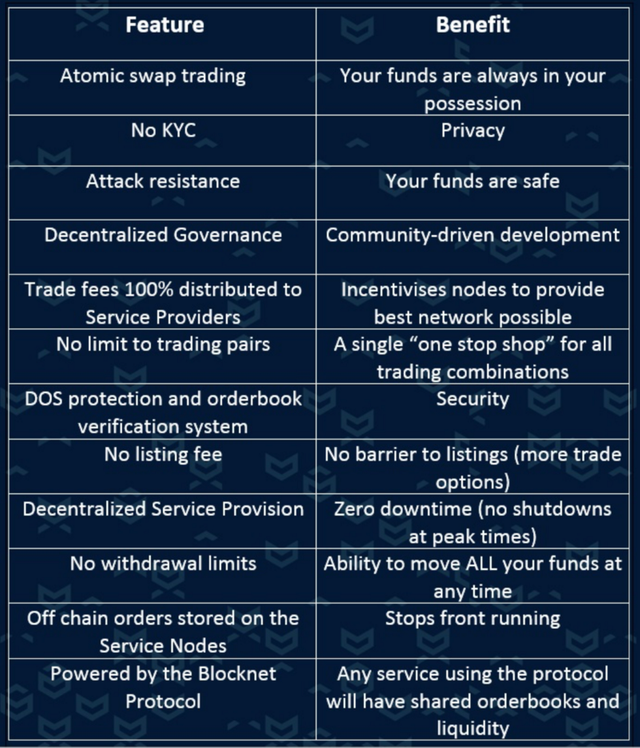 Additional information
Coins
These coins are ready for cross-chain dApps with the Blocknet Protocol, and can be traded on the Block DX Decentralized Exchange (beta) now. Click here for the list.
Coming up
SPV integration is underway, which allows for transactions to be verified through our Service Node network that are sent from a multi-wallet or lite wallet. This would remove the requirement for a trader to have the synced blockchain of any coins being traded.
Automated trading set up to streamline the set up process and make it more user friendly.
A trading library is also under development. This library offers additional tools and abstraction to simplify the process of building a trading bot.
Implementation of the automatic purchase of Block from the top of the market to cover fees. This will mean constant buy pressure on Block.
If you have any questions, please contact us on our social media.
---
Website / Protocol Website / Discord / Twitter / Medium / Telegram / Reddit / Steemit / Newsletter / Facebook / YouTube / DTube / Minds / BitcoinTalk / Proposal Forum