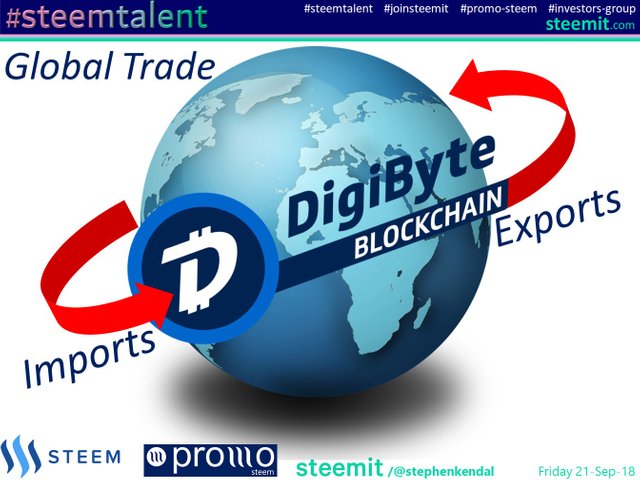 #DigiByte - The Imports / Exports Market
Regular followers of my work will know that I have been champing the application of #Blockchain and Distributed Ledger Technology across all industries for over +5 years now.
One industry that is ripe for #Blockchain adoption is Global Trade, in particular the Import / Export Market and Supply Chain.
If #DigiByte #Blockchain wants to go for the big prize, it has to position itself for this Market worth trillions of dollars annually.
This is an untapped market that every #Blockchain will be hoping to get a slice of over the next 5 - 7 years.
Thanks for reading.
Stephen