Crypt-ON Ecosystem |A Synergy of Multiservice on a Single Platform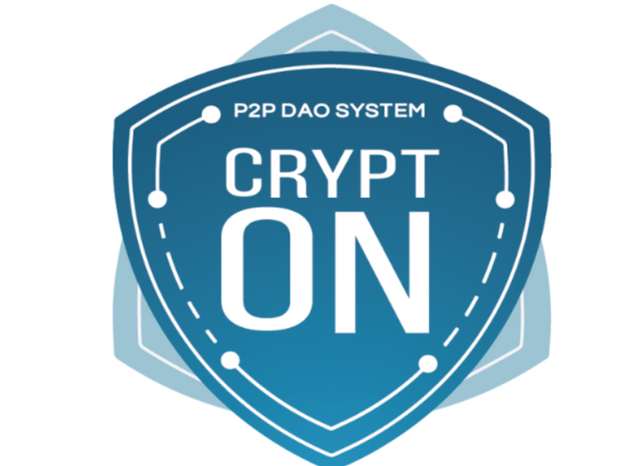 The blockchain technology has made it possible for decentralized P2P businesses to be conducted in terms of positive benefits of usability, efficiency and enhanced performance with easy, security and convenient of the user. Peer to Peer network has provided a less expensive, reliable, efficient, cost-effective, immutable and trustless platform for different types of activities of which e-commerce trading is the most prominent. One of such projects is the Crypt-ON project. The Crypt-ON platform is a P2P multi-service platform built on the decentralized blockchain technology.
What is Crypt-ON?
Crypt-ON is a multiservice P2P single decentralized blockchain infrastructure where safe and secure cryptocurrency transactions are consummated. It provides solutions to some cryptocurrency issues faced by crypto users. The Crypt-ON community includes the crypto novice, enthusiasts, freelancers, investors, and other blockchain stakeholders. The Crypt-ON platform also provides a conducive environment for all its stakeholders to connect and consummate business dealings by providing loans services, exchange of digital assets, freelancing jobs services and much more.
What Crypt-ON offers
The Crypt-ON platform offers 4 services to its stakeholders which are ;
1. Escrow Services
The Crypt-ON platform makes available secured P2P trades in cryptocurrency through an independent arbitrator. The platform offers some kind of escrow service in which the cryptocurrency is held to avoid scamming of users. On the Crypt-ON platform, both buyers and sellers are able to make trades through an escrow which is verified using the Crypt-ON smart contracts. The Crypt-ON smart contracts have reduced processing time and ensured transparency, security, and trust amongst users.
2. P2P Lending Services
The Crypt-ON platform provides a loan market to its users by making available P2P lending services. It connects the borrower and the lender in an easy way to securing a loan by giving the users the opportunity to find and obtain a loan with reduced delays, quick approvals, no need for middlemen and collateral. Transparency is ensured using the Crypt-ON smart contracts. P2P lending with Crypt-ON platform provides a global participation of all users. Lenders and borrowers can come from any part of the world. It does not require an account or collateral like in the tradition lending method and it offers lower fees. Users are being rated on the platform base on their reliability, the number of operational transactions carried out, the number of tokens they possess. Loans are offered based on the level of users reliability and rating which is the users' reputation to minimize default.
3. Crypto-Freelance Service
The Crypt-ON platform offers an opportunity for employer and employes to connect. The crypto-freelance job exchange service offers globally job seekers and job providers an avenue to give out jobs and the jobs to be completed on its decentralized platform. We are in an era where many people prefer freelancing jobs to a regular job. Also, out there are companies or projects that prefer to give out jobs to independent professional that they can pay without hiring them as full-time staff. Most Freelancers are in it by choice they get their freedom and make more money than they would in a regular job. On the Crypt-ON platform, the projects or companies giving out jobs and the freelancers agrees on a job and use the Crypt-ON cryptocurrency i-Point (IPT )token for payment.
4. A P2P Local Exchange
The Crypt-ON platform offers a P2P cryptocurrency to fiat exchange service using geolocation search. Most crypto users find it hard to spend their cryptocurrencies in the real world. The Crypt-ON platform has made this possible for users to exchange their cryptocurrency amongst their selves based on their geolocation without the need of a third party or broker.

Conclusion
The Crypt-ON platform is created as a multiservice P2P crypto platform. It gives an opportunity to its users to connect and transact on a trustless ecosystem. Users are sure of transactions on a secured and safe environment using the smart contract of the blockchain protocol. Users can lend and borrow funds with no fear of default for the platform ensures trustworthiness of its users. It also has a fair and just dispute resolution mechanism in place. The platform also connects job seekers and job providers in finding suitable jobs that meet their needs. Crypto users need not worry on how to exchange their cryptocurrency for use in the real world as the Crypt-ON platform makes it possible for them to do that with ease base on users' geolocations.
For more detailed information. Visit reference links below:
Whitepaper: https://drive.google.com/file/d/1ItcfVNhOnSiXhRlf-OIAjZDSnfJuIS66/
Website: https://crypt-on.io/
Facebook: https://www.facebook.com/CryptOnDAOsystem
Telegram: https://t.me/Crypt_ON_En
Twitter: https://twitter.com/Crypt__ON
Author's Authentication : https://bitcointalk.org/index.php?action=profile;u=1163494