HIFIMAN HE400i Special Edition - Save $270.00 (54%)
HIFIMAN HE400i Special Edition - Save $270.00 (54%)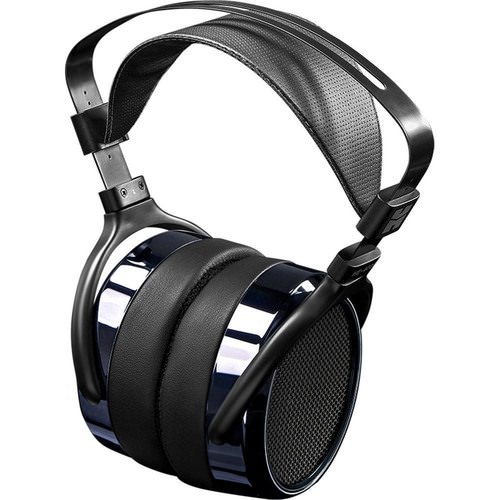 Description
Innovation
Single-ended planar magnetic driver provides superior soundstage and spatial imaging.
Agile
Increased efficiency of 93dB allows it to be driven with a modest size amplifier or can even be used with a portable audio player or smartphone.
Lightweight
The HE400i is 30 percent lighter than other full-size planar magnetic designs for increased comfort.
Affordable
Easy-to-drive, high quality full-size planar magnetic headphone is only 499 dollars.
The Look
ABS polymer ear cups in a gloss charcoal finish give the HE400i a striking contemporary look.
Improved pressure pattern is designed to provide best-in-class comfort.
Specially designed beveled ear pads are made of pleather and velour, which provide both increased comfort and improved sound quality.
The Sound
Delivering better quality sound than other headphone types.
Massive diaphragm allows high signal input and flexible bass and treble.
Very fast response time due to the lightweight diaphragm design.
Evenly distributed magnetic force for low distortion and reproduction of live sound.
Planar vs. Electrostatic
Compared to the electrostatic driver, the planar magnetic technology uses a more massive diaphragm that is able to move very quickly in a coherent and uniform way. The planar magnetic headphone gives excellent transient response and a sound quality almost equal to that of an electrostatic product.
Product Specifications:
Frequency Response: 20Hz - 35KHz
Sensitivity: 93dB
Impedance: 35 Ohms
Weight: 370g
Cable Length: 1.5m
Plug: 3.5mm/6.35mm
---
Find more deals or earn Steem for posting deals on BlockDeals today!