Video Ezy Coupon Code - $2 off any Video Ezy Kiosk Rental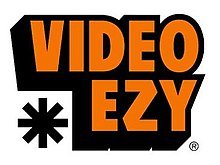 Description
The weekly Video Ezy Coupon codes are in so grab yourself a movie from any Video Ezy Kiosk tonight. It's another $2 off deal with makes every day feel like a Tight Arse Tuesday.
There's also another Video Ezy Coupon for a Rent 2 get 1 free - KN408520 which is essentially the same discount expect you get a couple of extra movies at the lower price.
The Video Ezy Kiosks are free to join, but you'll need an email address and debit/credit card. Just check the discount is applied before completing the transaction.
Black Panther is now available, so it's time I follow up on the backstory of this latest Marvel Superhero.
---
Find more deals or earn Steem for posting deals on BlockDeals today!