The General Data Protection Regulation (GDPR), which entered into force in May of this year, is primarily aimed at enabling EU citizens to know how information about them is processed. According to the regulations, people have the right to request that their personal data be corrected or deleted.
On the other hand, there is a blockchain - a technology that creates what is called the immutable registry. The blockchain makes it very difficult to change or delete any information stored in it.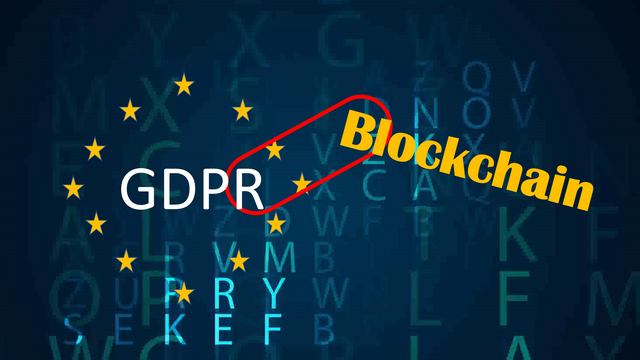 The fundamental principles of the GDPR and blockchain are in conflict with each other. GDPR requires adjustability, blockchain provides consensus. A difficult situation arises, which in realities of the GDPR raises the question of whether companies using blockchains for processing personal data in the EU should stop providing their services.
On the one hand, the blockchain responds with one of the main messages of the GDPR - with the help of it, the information becomes transparent and open. Due to the fact that the blockchain is a distributed registry, it provides protection against illegal access to data that is inaccessible for control of those in power. But, on the other hand, it will be rather difficult to provide users with the "right to oblivion". Now blockchain startups have only one thing left, if they want to continue to cooperate with Europeans and not pay huge fines, to store personal data outside the blockchain.
Another cause for concern was the regulatory uncertainty associated with raising funds through the ICO.
In April of this year, the UK Financial Supervision Authority announced its intention to adopt a regulation on the ICO, but so far no explanation has been published on this matter. This impedes plans that some ICO projects might have. It is difficult for firms that have digital assets to open a bank account, despite the fact that investors are taking all the necessary measures to combat money laundering and comply with the KYC procedure.
However, despite that fact, now there are ICOs which offer KYC/AML policy to customers.
Open Packaging platform is the example of such a startup. With the help of blockchain technology, the project plans to disrupt the packaging industry with world's first decentralized marketplace for sellers and buyers, delivery agents, validators, suppliers and other ecosystem participants. In order to take part in the token sale, clients first need to undergo KYC regulations. That is done in order to make the process transparent and legal.
More information about Open Packaging Network is on its Telegram channel: https://t.me/OpenPackagingNetworkOFFICIAL