Despite the fact, that cryptocurrency market did not show growth as it was in 2017, however, there were many events devoted to the blockchain. The upcoming 2019 supposedly will not be less interesting. In this regard, we will cover a few events, which will shake the crypto-industry.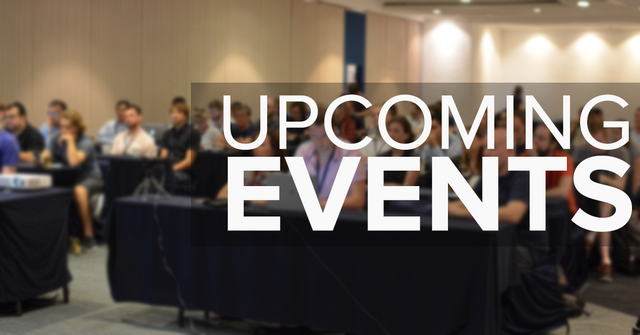 The first major event entitled Unlock conference will be in Dubai, 15-18 January. The organizers are proud that the second such conference will take place in Dubai.
Dubai and the UAE are pioneers in using the blockchain as a means to create more efficient and optimal public services. Today, 20 blockchain case studies are conducted in Dubai, and the UAE has already developed a strategy according to which by 2021 50% of public services will be transferred to the blockchain.
Another event, which will take place also in January is the blockchain conference EmTech Asia in Singapore. EmTech is a place where technology, business, and culture come together. At the conference, you will meet innovators, academics, investors and technical managers who set the stage for the next technological revolution.
Organizers believe that innovation occurs at the intersection of different disciplines. To this end, they unite the brightest minds in artificial intelligence, materials science, biomedicine, the media, and many other areas to share the latest research and discoveries.
One more event which is prominent for the blockchain industry will take place in February. That is the Global Digital Forum in the USA. It is a global technology conference that was designed in a unique way to bring together business leaders, practitioners and customers from around the world who are working on artificial intelligence, blockchain, cloud services and the Internet of things.
Besides, regular forums, there will be some specific ones dedicated to particular issues within blockchain. Crypto Games Conference is the example of such. In April Minsk will host:
• 1000+ professionals from more than 30 countries;
• More than 100 speakers;
• Sessions for startups and investors;
• Two-day blockchain gaming hackathon.
These are just a few events which will occur in 2019. Stay tuned with us to know about other blockchain conferences.