Here's a globe!
Make sure you let it load a little, could take a minute to plot all the data
Data is obviously from the super awesome SteemSQL database - graciously developed, maintained and kept alive by @arcange, who I once again have to thank endlessly for making this and all my other data viz experiments regarding Steemit blockchain stuff.
Just started experimenting with Power BI, which is fantastic :) (Thanks for the recommendation @paulag)
Caveat:
Location data is taken from (voluntary) entries on Steemit user profiles, so it's limited in the sense that it's by far not complete and in some cases just wrong (when people lie about their location)
The US data is likely highly underestimated as it's not common for Americans to state their location finishing with US at the end. Furthermore, they are only marked if it says "'city', USA".
I purposely left out numbers in the viz to not distract - but just FYI, the voluntarily inputted data covers around 30,000 users - or just under 10% of total registered users.
If there's interest in this visualisation, I'll try to make it a live version and work on the aesthetics and presentation some more too :)
Thanks for reading! Happy steeming! ^_^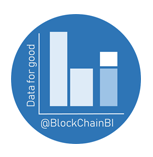 EDIT: The viz doesn't seem to work well on mobile at all - please use your laptops/desktops :)