KickICO New Era of Crowdfunding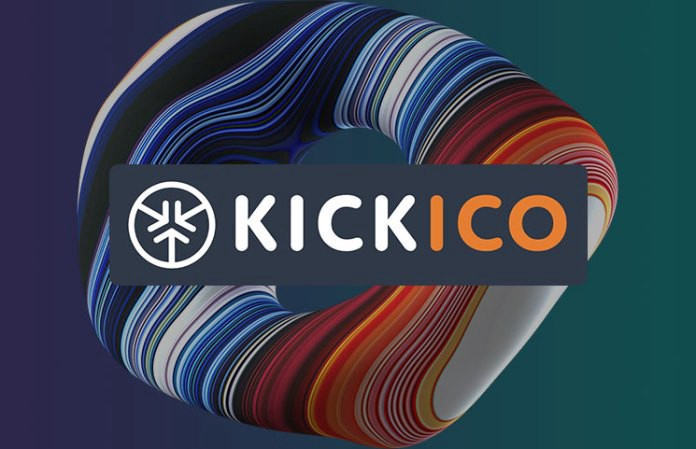 Good afternoon, dear readers. I'm more than sure that many of you have heard of such a phenomenon as crowdfunding. And as a large number of people even took part in this. And since this article is posted on a resource that is directly related to crypto-currencies, then you all know what IS is.
Personally, I am familiar with kraundfending on the site kickstarter, where people present their projects and raise funds for their implementation. However, this site is not suitable for every project. And especially the domestic developers it is very difficult to launch their project there. In the same way block starters startups are not suitable for Kickstarter and similar sites. And a lot of problems were observed in the work of such platforms from a technical and moral point of view.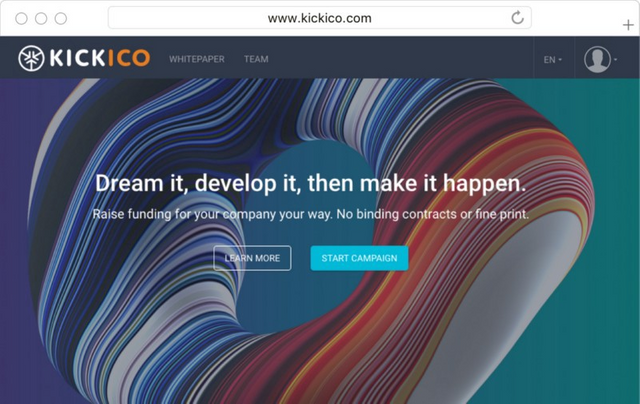 And now, today I will tell you about a new project of KickICO, which will breathe life into the platforms for kraundfandinga. KickICO is a project of a block-based platform for which everyone can launch their own ISO.
Here is the project site, be sure to visit it: https://www.kickico.com/
The process of working with KickICO is standard. The user starts his company, and the community decides whether to finance it or not. Similarly, a company founder can launch special bonuses for participants. All work is controlled by a smart contract and security and continuity of work will be provided by the blockbuster.
The KickICO project has several significant advantages against similar projects. First of all, this is freedom of choice of the founder. Everyone who has a worthy idea can launch his own kraundfundig, crowning, or ІСО. Another important feature is the KICKONOMI ecosystem, which directly motivates each participant of the system to interact with the platform.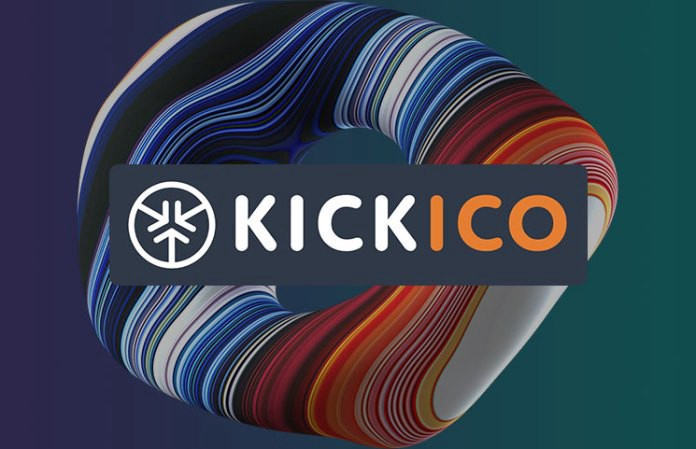 The entire KICKONOMI system will operate on the basis of special ERC-20 KickCoins tokens. Also, any member of the community will be interested in financing a good project, since in addition to the tokens of this project, it will also receive KickCoins tokens. Thus, the investor will be twice as secure from losses.
The development team already has something to show the community. So the platform already works in beta mode, everyone can visit it and take part in pre-ICO, which will last until August 13 and during which they want to collect as many as 5000ETN. Then on August 29, IIC KickICO will be launched. The minimum collection threshold of which is set at 70 000 ETH and the maximum 200 000 ETH. The cost of the token and its growth is already accurately calculated, which can not but rejoice.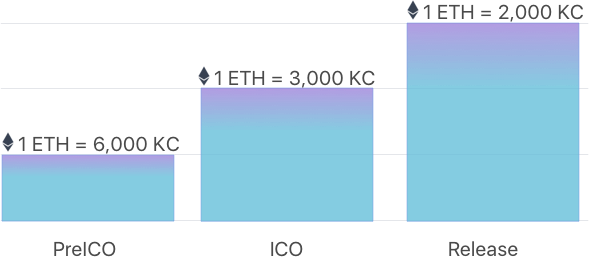 The team got very strong from the project. The founder of the project already has extensive experience working with similar projects.
From myself I can add that the idea of the project is very interesting and promising. Recently, a large number of projects are coming out, which need support and a platform similar to KickICO. Thus, KickICO will find its investors and users. Below I leave references to the official sources of the project, so that everyone could study the project in more detail and find all the answers to the emerging questions.
For more information :
Website : https://www.kickico.com/
Whitepapper : https://www.kickico.com/whitepaper/
Username BTT : Aisyah88
Link Profile BTT : https://bitcointalk.org/index.php?action=profile;u=894090