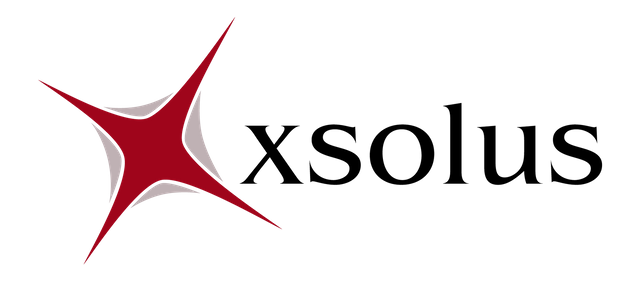 WEBSITE | WHITEPAPER | ROADMAP | TEAM | BOUNTY | CROWDFUND | BITCOINTALK | TWITTER | LINKEDIN | INSTAGRAM | TELEGRAM GROUP
INTRODUCING XSOLUS INC
Xsolus is an IT solutions company specializing in blockchain technology applications, web and mobile app development.
Comprised of solution architects, software developers, UI/UX designers, and cryptocurrency enthusiasts, Xsolus is headquartered in Panama with a global presence spanning across Hong Kong, Singapore, Philippines, Canada and the United States.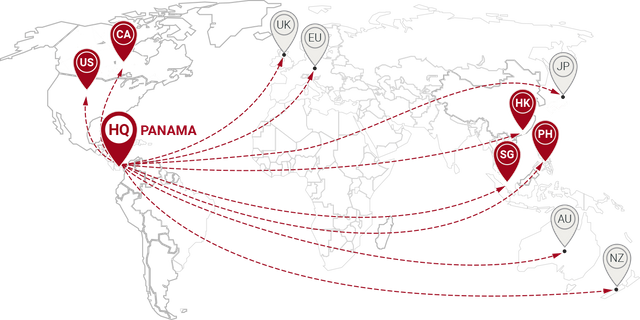 Our founders have a combined experience of nearly 50 years and are active in blockchain-cryptocurrency development and mining. Our founders also have a wide range of related industry experience including in finance and trading.
Xsolus seeks to contribute to the blockchain-cryptocurrency community by continuing to grow a global team of like-minded individuals to build real-world solutions, innovate blockchain-related technologies, and increase the stability and governance of actors in the community.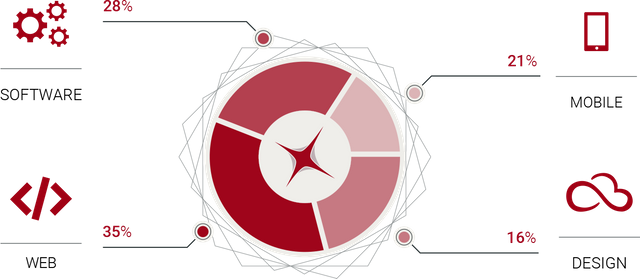 PRODUCTS
Xsolus aspires to be a leader in blockchain-related technology.
In order to advance our mastery, and to provide greater perspective on the inherent challenges involved, we have created working prototypes for various products that will become part of our arsenal of tools and technologies.
OPEN SOURCE BLOCKCHAIN
https://www.pr.com/press-release/749765
Enables communities to create coins instantly on an ideal platform for developers to build decentralized applications, while innovating to address the limitations of previous generations.
CRYPTOCURRENCY EXCHANGE
https://www.pr.com/press-release/750307
A hybrid exchange offering extremely fast trade execution, expected trading charts and views, while leveraging a truly decentralized trading platform.
CROWDFUNDING/ICO PLATFORM
https://www.pr.com/press-release/751278
Helping businesses with their crowdfunding efforts, while innovating to add better governance and stability to the community.
WALLET & PAYMENTS SOLUTION
(More details coming soon)
Allows sending and receiving of cryptocurrency through mobile wallets, at POS, and through the Internet worldwide.
INCUBATOR
https://www.pr.com/press-release/750662
We are cultivating relationships with partners, both new and existing, to build real-world solutions that will revolutionize our world.
Each of these projects will leverage our own and/or other best-of-breed tools and technologies to realize the potential of blockchain and cryptocurrencies.
As part of our crowdfunding offering, we will offer exclusive pre-sale or first-round rights to participate in these upcoming project crowdfundings to XSO holders.
For competitive reasons, we are providing only a teaser for each of these upcoming projects. Full information will be disclosed when these upcoming projects are announced.
Our incubator currently includes:
DIRECT DEMOCRACY
Allowing citizens to participate in democracy and hold their representatives accountable.
BUSINESS NETWORKING
Providing a platform for businesses, entrepreneurs, and professionals to network for the empowerment of all.
STABLE CRYPTOCURRENCY
Bringing stability to cryptocurrencies using innovative processes.
More incubator partners to be announced soon...
MOTIVATION
We are career technologists and cryptocurrency enthusiasts with a global vision to realize the potential of blockchain and cryptocurrencies in every aspect of our lives.
As mainstream awareness increases, the presence of strong product and service providers will be critical to the success of the community as a whole. Likewise, we are concerned that bad actors will ruin the opportunities for everyone.
This crowdfunding will allow us to be one of the leading product and service providers in the community.
Our hope is to contribute to the industry and community in every way possible and to enable others' success by providing jobs to talented individuals, and enabling our partners and customers with reliable services and the best available tools and technologies.
Xsolus anticipates that blockchain and cryptocurrencies will change the way things are done on the Internet.
We envision new websites and mobile apps that will redefine our use of the Internet by incorporating renewed trust relationships, distributed application models, and new paradigms of incentivizing users.
Furthermore, we see a future where product and service providers that don't embrace the changes brought about by blockchain technology will be left out.
As a leader, Xsolus will take the calculated risks to move the community forward.
DIFFERENTIATORS
Unlike most other organizations, Xsolus is not tied to a particular product or technology for our overall success. We have developed our own tools and technologies only to assure that we aren't subject to other parties' schedules or agendas in meeting our partners' and clients' needs and interests.
In fact, we remain flexible to mix and match with other tools and technologies as the community evolves, along with advancing our own tools and technologies where there are gaps.
From our perspective, it is this focus on real-world results rather than tying our fortunes to a particular tool or ideology that the community sorely needs.
We feel that too many offerings struggle to embrace the real spirit of decentralization.
As our products and partnerships are announced, it will become apparent how we have chosen to advance the community's interests rather than choose profits through vendor lock-in or centralized schemes that enforce monopolies.
We are vested in the ecosystem, and not just our contributions to the ecosystem, but in the community as a whole.
The success of the community will drive the success of solution providers, such as Xsolus, and bring unexpected new opportunities for everyone. As a leader, Xsolus will transcend the usual motivations and reinforce community collaboration.
CROWDFUNDING
Our goal is to raise 4000 BTC during our crowdfunding in exchange for 40,000,000 XSO coins. We will be accepting ETH, BTC, LTC, DASH, and XMR.
XSO coin holders will have the following benefits:
Products and Services
XSO coins will be usable to pay for products and services such as blockchain and cryptocurrency software and development, web apps development, logo design, mobile app development, software development, consulting, appearances, and more at a rate reflective of the current market value relative to other cryptocurrencies.
Employment Opportunities
While we will consider all job applicants looking to join our team, coin holders have bought into our ecosystem and have a greater chance of being noticed and interviewed. There's no minimum amount required, but holding XSO shows belief in our company and the willingness to contribute to our overall success.
Trading
With a fixed limited supply and increasing demand for coins in order to purchase products or services, the value of the coins may change over time relative to other cryptocurrencies.
Upcoming Crowdfundings
Exclusive rights to participate in private pre-sales and/or first rounds of future crowdfunding for our other product offerings and incubator partners. This gives coin holders the highest chance of getting in and at the absolute lowest price.
We would like to set the standard for the community for crowdfunding events. Lessons learned will be applied to future crowdfunding events for our partners and customers.
START DATE
Coin sale will begin on May 1, 2018 and will run for 4 weeks until May 29, 2018, or until sold out. Subsequent rounds may happen sooner based on demand.
COIN DISTRIBUTION
Total 50,000,000 coins
40,000,000 coins for crowdfunding (unsold coins will be burnt)
10,000,000 coins for marketing, investors, founders, and key employees (coins will be issued and released transparently)
Please note that we will announce individual distribution after the end of our crowdfunding and vesting dates will be set to insure no downward pressure on price.
USE OF FUNDS
Funds raised during the crowdfunding will be used to:
Build up marketing presence in key markets. In some cases, this will mean re-establishing presences.
Hire multiple teams of software developers and UI/UX designers to augment our existing staff.
Continue development of our core product tools and technologies.
Prepare for upcoming crowdfundings for our incubator partners including greater awareness marketing budgets.
ROADMAP
We understand that other crowdfunding offerings that have extremely long timelines are unreasonable. The market is evolving quickly and we intend to move at a fast pace. We're looking at rapidly expanding our existing global team and to continue executing.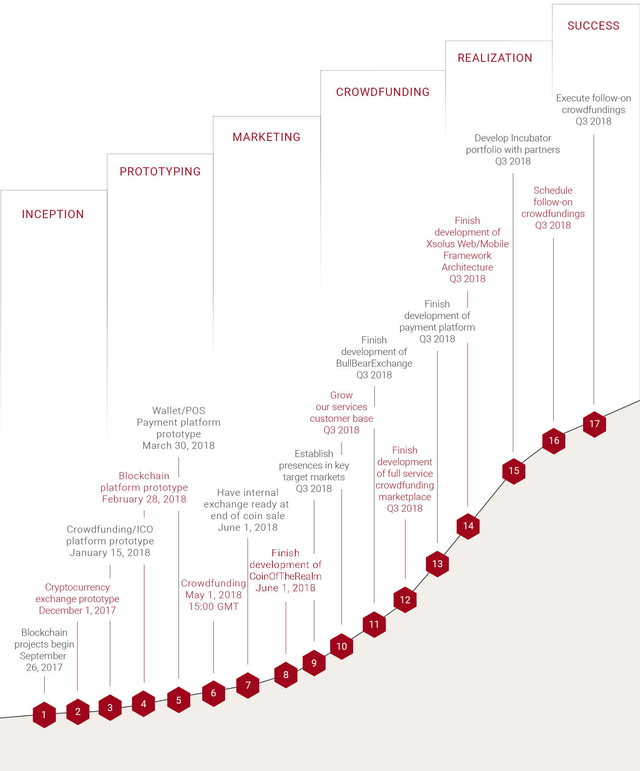 TEAM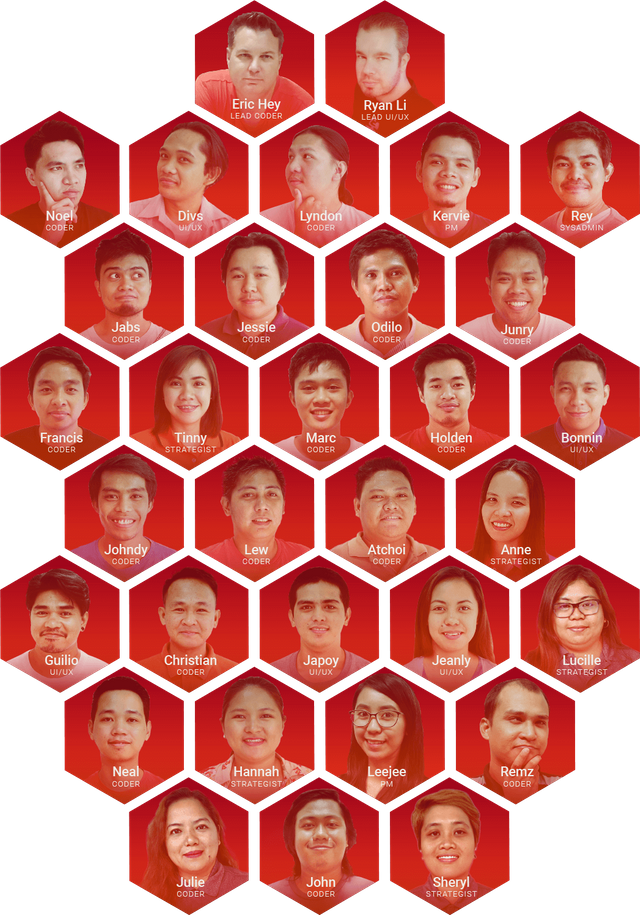 QUICK INFO
⚡️ Name: Xsolus
⚡️ Crowdfunding Now Live!: https://crowdfund.xsolus.com/
⚡️ Referral Bounty Program: https://xsolus.com/bounty
⚡️ Official Telegram Group: https://t.me/xsolus
⚡️ Whitepaper: https://xsolus.com/whitepaper.pdf
⚡️ Coin blockchain: COTR (Coin Of The Realm)
⚡️ Total supply: 50,000,000 XSO
⚡️ Price: 1 XSO = 0.00010000 BTC
⚡️ Hard Cap: 4000 BTC
⚡️ Accepted currencies: ETH, BTC (first round) LTC, DASH, and XMR (upcoming rounds)
WEBSITE | WHITEPAPER | ROADMAP | TEAM | BOUNTY | CROWDFUND | BITCOINTALK | TWITTER | LINKEDIN | INSTAGRAM | TELEGRAM GROUP
Thank you for your time! :)