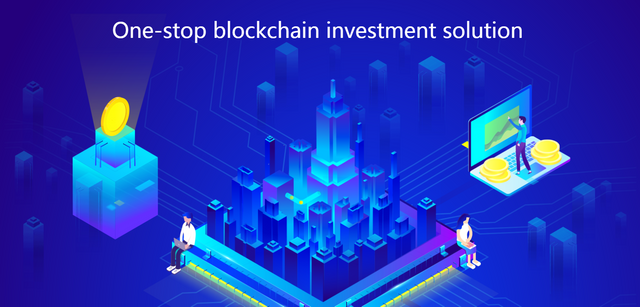 In the context of economics, investment can be described as buying goods that are not readily consumed, however, are used in the future to create wealth. Modern day investments come in many forms and requires appropriate measure and conditions that needs to be followed by an investor. This idea of investment have been demonstrated applied in an amazing way thanks to the blockchain technology.
$martFund seeks to leverage the Ethereum network to provide a one-stop blockchain-based investment solution to all kinds of people around the world.
The Ethereum Blockchain
Ethereum is a public, blockchain-based and open source distributed computing platform that has it vital feature being smart contracts. These contracts works similar to a tradition contract but the difference is that with ethereum smart contract is that they are electronic. Technically, they are series of codes and are executed when certain conditions defined by the programmer are met. This eliminate the an intermediaries and ensure security because of it tamper proof nature.
The founder of Ethereum, Vitalik Buterin in a summit explained smart contracts in relation to digital assets:
an asset or currency is transferred into a program and the program runs this code and at some point it automatically validates a condition and it automatically determines whether the asset should go to one person or back to the other person, or whether it should be immediately refunded to the person who sent it or some combination thereof."In the meantime, the decentralized ledger also stores and replicates the document which gives it a certain security and immutability.
This ideology is employed by $martFund to address the undermined problems faced by parties in the ecosystem( investors, developers etc).
What is really the problem?
For sometime now the crypto space has witness the rise of numerous blockchain powered projects and the numbers seems to be increasing each season. This could be related to investors sentiments that drives the sectors. It has also served as an avenue for developer to raise funds for their project wheres as bad guys are also leveraging this opportunity to swindle funds for innocent investors.
Apparently, investors and crypto enthusiast around the world have collectively lost huge money due to investing in crypto projects. These are as a result of many factors including poor token economic, lack of experienced developers and some projects entering into the space purposely run away with investors funds. All these in the long run affect cryptocurrency adoption due to the bad image portrayed by these bad guys and makes it relatively impossible for investors to find profitable project to invest in.
Furthermore, project developers with promising ideas sometimes find it difficult to raise adequate funds to kick-start and operate their project. This has made good projects die out and others having a hard time entering into the booming crypto market.
$mart Investment Ecosystem - The Ultimate Solution
The smart investment ecosystem is made of a $mart Fund and a collection of distributed application (dApp) projects invested. Decentralization being a key elemenyt of the blockchain, the platform mimics this attributes, and also utilizes voting, investing in dApp projects. This makes it possible to reward stakeholders with profits and real-time dividends.
This how the initiative works, $martFund encourages developers to build promising dApps in their ecosystem, whiles investors get the change to invest in these projects which make it a win-win model. Interestingly, this makes it possible to share profit with $FD(a native token of the smartFund ecosystem) holders.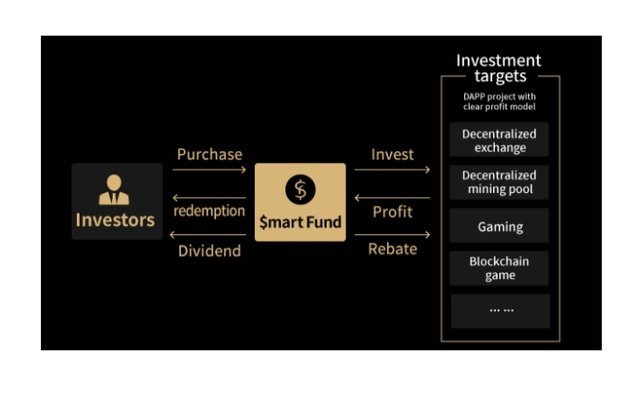 A whole lot of benefits!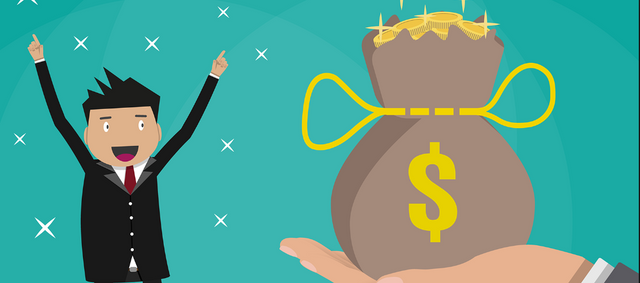 The ecosystem is design in the form to reward its participants in many ways. There are more than one way to benefit from this initiative which also depends on who you are and what you want. Besides the profit sharing model, $FD token holders get to enjoy $mart Fund's real-time project income, risk-free arbitrage chain(simultaneous buying and selling of the $FD tokens in different markets or in derivative forms in order to leverage the price difference), staking and several others.
Conclusion
The saint of investors, developers and end-users is finally here. $martFund is addressing a global problem and also spicing its solution to put smiles on the faces of its members. This will help revive the blockchain industry as whole and attract more investors into the cryptocurrency sphere. Become part of the $martFund community today!
Links
Website --- http://1smart.fund/
Whitepaper --- http://www.1smart.fund/static/$mart_Investment_Ecology.pdf
Telegram --- https://t.me/onesmartfund
Content Credit
Bitcointalk username: FOPL
ETH address: 0x4c28ADc6C6b6Ec102981b935eBbE7a0406c191c2