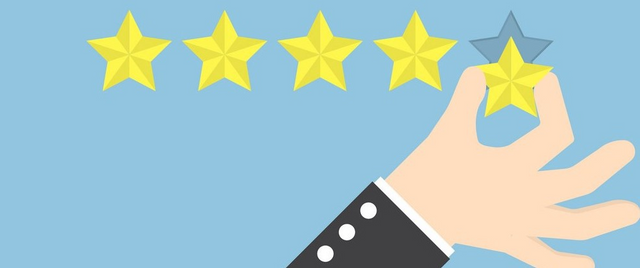 Hey folks, we are pleased to inform our community that we have received some very positive ICO rating reviews. Top reviews are listed below-:
ICOLINK.COM — 4.50/ 5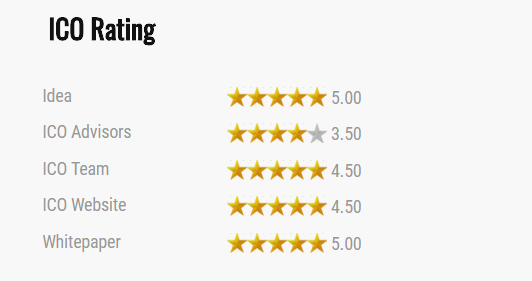 TRACKICO.IO — 4.6/5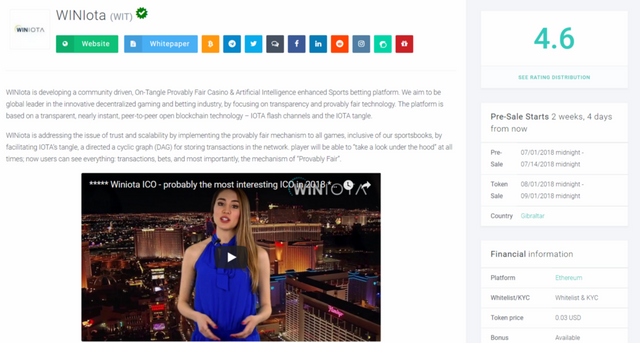 COINLAUNCHER.IO — 8.59/ 10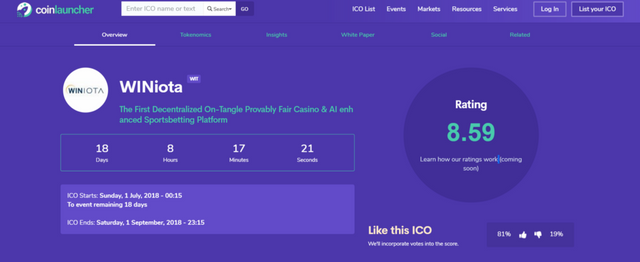 FINDICO.IO — 4.1/ 5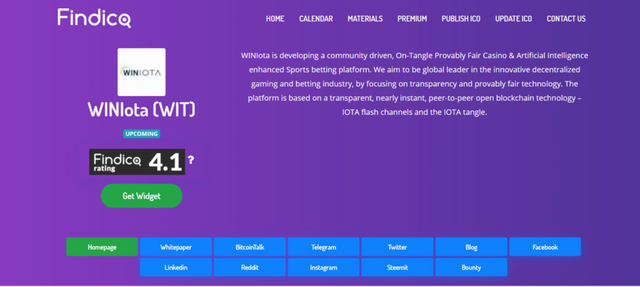 About WINIOTA
WINiota is developing a community driven, On-Tangle Provably Fair Casino & Artificial Intelligence enhanced >Sports betting platform. We aim to be global leader in the innovative decentralised gaming and betting industry, >by focusing on transparency and provably fair technology. The platform is based on a transparent, nearly instant, peer-to-peer Open Blockchain technology — Iota flash channels and the Iota tangle.
Key Features:
· First in the online Gambling industry: To use Iota Flash channel enabling nearly instant transactions
· No Hot Wallet: WINiota is building a community driven platform with a wide variety of provably fair casino games. These will be programmed to facilitate Iota Flash Channels, leading to super-fast transactions that won´t need a hot wallet. Winnings will be transferred directly into the players wallet.
· Zero-fee payment solution: will open the WINiota players community to micro stake and high rollers alike.
· Community Focused: The community will be rewarded in a provably fair weekly raffle in which 50% of the profits generated will be raffled off to WIT holders. Additionally, WINiota will strengthen the community by allowing to vote for proposed strategic changes such as shifts of aims and goals or fundamental structural changes
· Live Sports Betting powered by Artificial Intelligence (AI): Our decentralized sports betting offer will include a fresh approach, offering an innovative arsenal of pre match and live sport bets based on IOT sensor data build into e.g. footballs, tennis rackets etc. WINiotas live betting model will facilitate Artificial Intelligence using the latest Deep Neural Network technology to further enhance the accuracy of odds offered.
· White Labels: White label solutions for marketers will be offered to further monetize WINiota's casino games and AI enhanced sports betting technology.
Last but not the least!
WINiota Website: https://www.winiota.com/ .
Pre-ICO from 1st July to 14th July 2018; ICO starts from 1st August to 1st September 2018.