GOOSE-Q BLOCKCHAIN LOGISTICS INDUSTRY PLATFORM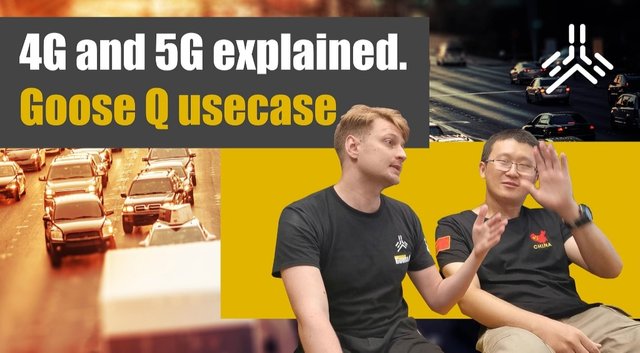 INTRODUCTION
When it comes to acheiving the perfect flow of materials from the points of production to where they will b consumed, the logistics plays a big role in this. However, not only materials are circulated in the industry, information is also a vital commodity that is exchanged and made to spread among the participants in logistics. Some challenges are identified as this operation is done in the industry and they are such that they affect the global network. The more these challenges linger, the more difficult it is becoming for effective management and the storage of goods and services are becoming with a negative consequence to the end consumers. So many companies have been limited in their course of globalizing their operations due to their problems they could not fix or do something about in the industry and it is more like a setback to them in many ways if we should look deeply into the situation. Cutting this negative thread however will need the solutions brought by a blockchain program called Goose-q which was made for the logistics network.
ABOUT GOOSE-Q
The global logistics needs this platform to grow beyond what it currently exist to be. It has an objective of creating a safe network that is anti-fraud, very trusted and perfect in its handling of data in the industry. This platform basically focuses on extending the logistics market and meeting the market demands so as to benefit those involved and investors. This plan is sure to pull through since it is built on the blockchain which has all the leverage it could ever possibly need to solve the major problems. Goose-q exist as a DApp and works to secure all users data as well as the flow of its values. It will bring about efficient transmission of information along the channels of the industry it is harnessing. The Chinese have the largest logistics sector and as such, the platform has its integration the Chinese infrastructure to enable them have a regulated and controlled distrubution of materials from the production points to reach the consumers.
ABOUT THE JIAMA ROAD MESSENGER
The Jiama ia a feature made to serve truck drivers in the industry better. It is a special technology which helps them to reach the support team or companies they work for incase of an emergency on the road as they transparency goods. This helps them to reduce.somw unnecessary pressure they would have had if otherwise. This device however, is not made in such a way that the drivers get distracted by holding when driving, it is a voice control device to automatically fulfil their demands when they speak any command.
Late last year, this voice controlled device was designed and has been adopted by about 100 thousands of users. It should reach 500 thousands of users by the end of this year. This is to be used exclusively by truck drivers in the industry.
ABOUT THE TEAM OF GOOSE-Q
Team members are from different fields with enough experiences to be able to add some level of value to the logistics through their coming together. Engineers, web scientists, mobile operators and professional blockchain developers form the solid team of this great project so there is no questioning of its ability to be a successful platform. They are all experienced at handling all the blockchain products due to their knowledge of it. Those qualities alone are enough for investors to trust it and know they are in good hands.
CONCLUSION
There is a strong assurance that this platform is limitless and allowing it to harness the logistics will make a lot of difference in how stakeholders are able to communicate and benefit from it.
USEFUL LINKS
Website: www.gooseq.com
Whitepaper: https://gooseq.com/img/GooseQ-whitepaper-EN-1.04.pdf
Telegram: https://t.me/gooseQ
Bountyhunters ID: 38773