Retail.Global - Review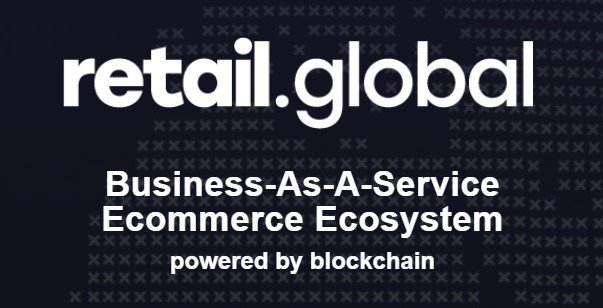 General description of the project
Around the Retail platform.Global is a business ecosystem consisting of:
- business users: manufacturers, stores, brand owners, shopping centers;
- product suppliers, manufacturers, distributors; wholesale, production " just in time»
- various services, Analytics, advertising, it infrastructure, etc . 
- third-party service providers, content, delivery, payment, management, consulting, etc.
- venture Fund startups, retail and marketing startups
- partners within the loyalty program shops, airlines, banks, suppliers and more.
Purpose
The authors of the project aim to introduce innovations in the field of wholesale retail creating convenient conditions for procurement on the basis of blockchain. Service Retail.global aims to simplify the supply and procurement system in the B2B sector. The service will help to overcome various barriers, such as language differences, peculiarities of legislation, doing business in different regions of the world.
Problems and solutions
What are the main problems of the modern market? These are high prices, low speed of execution of orders, low income and no growth. Retail Project.global is designed to solve traditional problems in the field of international logistics. The retail sector suffers from a lack of preparation for the growing level of online sales. There are many wholesale companies on the market, which use the most modern methods of work. However, this still does not solve all the problems. The current situation in the market is characterized by the growth of sales of high-tech products and the overall growth of trade volumes. Sales and supply today require a comprehensive approach. E commerce logistics is designed to solve the existing problems.
Advantages
The advantages of the platform for business partners are as follows:
- Ability to work all over the world with a level of service as in a local company.
 Model of payment of income (% of sales) reduces the risk of
- High reliability of service, fast availability around the world and optimization of site content for customers.
- Ease of incorporating proven suppliers of goods and services into their global sales chains.
- Control and manage your online sales funnel for active growth.
- Use of best practices in the market, sales channels. 
- RG brand can be used all over the world.
How it works
Retail.Global is a business that represents a whole ecosystem of E commerce service, working on the basis of blockchain.Retail.Global is:
- global sales for wholesale chains and manufacturers;
- 10 years in E commerce;
- more than 60 people in the team. Office 1000 square meters;
- more than 10 major customers and $ 4 million in revenue;
- business is ready to expand globally;
- E commerce market volume is estimated at 4.5 trillion dollars per year;
- the capitalization of the cryptocurrency market is 1.2 trillion. dollars';
- capitalization of the Retail project.Global $ 4 billion;Estimated sales worldwide Retail.Global $ 650 billion.
Summary
The project of Russian developers is an interesting new solution based on blockchain that meets the requirements of the growing global economy.
Site: https://retail.global
WhitePaper: https://files.retail.global/RetailGlobal-Whitepaper.pdf
Twitter: https://twitter.com/RetailGlobalNow
FaceBook: https://www.facebook.com/retail.global.community/
BountyHive.io : vismirn, [email protected]