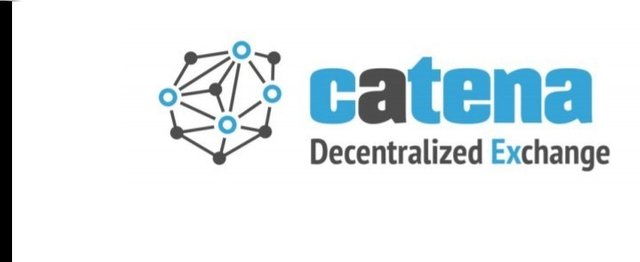 Trade which involve the buying and selling of goods and services has been an important facilitator of economic growth and development in all parts of the world over the years, helping to reduce poverty. Countries, societies and individuals engaged in trade for the purpose of satisfying the need of each by offering products, services demanded by the other in return for a generally accepted medium for payment, money. 
According to statistics, world merchandise exports have seen an increase of about 32% since 2006, rising to levels of over USD 16 trillion as at 2017. On the other hand, commercial services have risen by about 64% reaching a total value of USD 4.77 trillion. 
Despite the impressive record of the growth of trade both domestic and internationally over the years, the industry is still faced with some challenges with acts as real barriers and obstacle to free trade. These challenges that acts as obstacles to free trade are summed up into the following, which include: 
Fraud: This is one of the biggest challenges facing both domestic and international trade. Fraud which ranges from false credit insurances, bad quality products, fake companies and so on, have been so common that persons engaged in one form of trade or the other are left with no option than to utilize the services of a third party agents e.g. banks, who charge high fees and set strict regulations to govern even the simplest of trades. This challenge of fraud is as a result of the fragility of the current system responsible for perform trading services, even the digital ones are not left. Fraud is estimated to be account for losses of about 4 trillion USD annually, due to this, many affected companies have declare bankruptcy and shutdown. 
Supply-chain problems:another is supply-chain barriers which is anything that obstructs the free movement of goods and services from one point in the supply-chain to the next. These supply-chain problems includes: border delays, inconsistent product regulations, poor transport and communication facilities and many more. Blockchain is no doubt the solution is the above listed challenges if utilized in the right way, blockchain provides a tamper-proof solution for transactions from its immutability which prevents information from being altered or manipulated was lodged on the blockchain. It also allows for smooth communication between parties involved in the supply-chain of goods and services. Therefore, CATENA is on a mission to bring this to reality, as 'trust' is a basic requirement for seamless trading which can be provided by blockchain. 
Introducing CATENA 
CATENA is a decentralized platform built entirely on blockchain which aims to provide a lasting solution to not only the trust issue faced by current trading platforms, but created to build a base where every party involved in a trade from manufacturer, buyer, seller, carriers, insurance companies, quality inspections and others can agree of the terms and conditions involved in payment, shipping, product parameters and quality of goods and services. CATENA has the vision of becoming the largest trusted platform for both domestic and international trades and a mission to empower businesses with powerful tools to grow their customer base and secure their business activities thus, opening small and medium enterprises to a world of limitless opportunities. CATENA intends to be the first choice for all trade transactions across the world. See CARENA whitepaper for the full business model.
BENEFITS OF CATENA 
CATENA provides a decentralized blockchain platform with the following benefits for users and small and medium enterprises. They include: 
Transparency: CATENA decentralized blockchain platform provides for immutability for all transactions recorded on the blockchain which prevents any information from being duplicated or altered. The platforms also allows for smooth communication between parties involved in a business transaction thereby boosting user trust and allowing for seamless trades. Affordability: in contrast to the current provided solutions for domestic and internationally trades which are associated with intermediaries such as banks and others who charged high fees in order to monitor trades against fraud. CATENA decentralized blockchain platform will eliminate the need for intermediaries, the system does not hold any user fund or contracts but gives users the ability to create smart contracts between the parties involved in the trade. 
Efficiency:CATENA is well equipped with two new technologies which facilitates efficiency on the platform which are: 
ETP (Efficiency Trading Platform): includes a set of pre-programmed smart contracts provided to help any users developed robust smart contracts for their trade transactions without going through the rigours of writing a code. 
COMAI (Catena Order Matching Artificial Intelligence): This is provided to help business both small and medium to identify the best opportunities, rules and routes for free, secure and efficient trades. See the 34th to 36th page of the CATENA whitepaper to see the mathematical model for this.
SUMMARY 
CATENA is the future of efficient and trust-less domestic and international trades which offers the best trading services on a global scale through the adoption of blockchain technology.    
IMPORTANT LINKS 
Whitepaper  || Website || Facebook || Telegram
Bounty0x Username: Victorigas