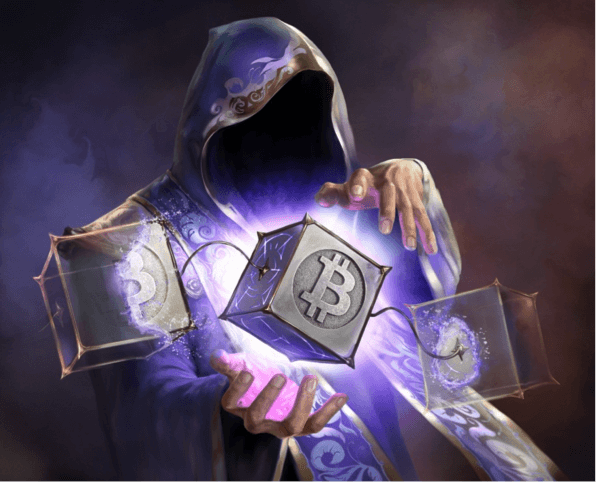 There is translation in English
Здравствуйте! Давно слежу за разными криптовалютами и вижу в них будущее экономики. Но недавно я понял что Blockchain это не только криптовалюта . Смысл Blockchain прост , как и всё гениальное - это большая база данных общего пользования, которая функционирует без централизованного руководства. И тут видится огромный потенциал в дальнейшем государства и разные организации могут взять на службу данные, заверенные с помощью Blockchain , как доказательства в различных процессах, например в судебной практике, так как технология не предусматривает какую-либо фальсификацию! Было очень много атак на Blockchain но не одна из них не увенчалась успехом.
В криптовалютах есть ещё много "темных" пятен так как они молоды. Например криптовалюты используются для отмывки незаконно полученной прибыли , или для торговли запрещенными во всем мире товарами. Показательный тому пример Silk Road - электронная торговая площадка где можно было продать и купить наркотические вещества, краденные и фальшивые документы, незаконные услуги и даже органы. Для оплаты на Silk Road использовался биткоин. Так что еще есть над чем работать.
Но вот произошло знаменательное событие для Blockchain индустрии. Steemet.com первая в своем роде социальная сеть основанная на технологии Blockchain где каждый может заработать выкладывая посты, комментируя или лайкая их. Но если вы читаете эту статью то думаю вы уже знаете, так как статья написана Николаем из России специально для Steemit.com =)
               I have translated as I am able!

Hello! Long ago I watch different cryptocurrencies and I see in them the future of economy. But recently I have understood that Blockchain it not only cryptocurrency. The sense of Blockchain is simple, as well as all ingenious is a big database public which functions without centralized management. And here huge potential the states and the different organizations seems further can take on service the data certified by means of Blockchain as proofs in various processes, for example in court practice as the technology does not provide any falsification! There were many attacks to Blockchain but not one of them was not crowned with success.
In cryptocurrencies there are a lot more "dark" spots as they are young. For example cryptocurrencies are used for an otmyvka illegally of the got profit, or for trade in the goods prohibited around the world. Indicative that an example of Silk Road - electronic trading platform where could sell and purchase narcotic substances, stolen and false documents, illegal services and even bodies. For payment on Silk Road the bitcoin was used. So still is what to work on.
But there was a significant event for industry Blockchain. The first in own way social network based on the Blockchain technology where everyone can earn Steemet.com spreading posts, commenting or liking them. But if you read this article that I think you already you know as article is written by Nikolay from Russia especially for Steemit.com =)