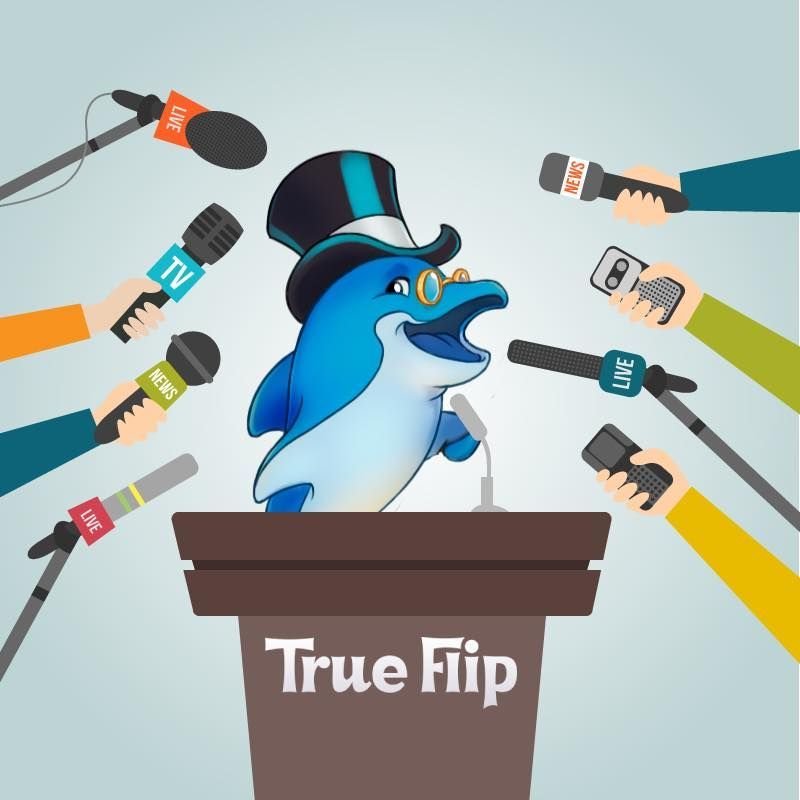 Hello!
It seems, we've really done a lot in the recent several weeks! The ICO is over, with all the brand-new thoughts and decisions it has brought to us. The team continues multi-task job and, moreover, lots of stuff needs to be done in the nearest future to keep growing rapidly.
As now there's a huge community of TFL token holders and supporters around, we want to stay open and keep everyone updated on True Flip's recent developments. We have some news to share, including the launch of Help Centre for our users, the platform v.2.0 upgrade details, and many more! That's why we'll hold another live broadcast on Tuesday, August 15, at 14:00 UTC.
Please send us your questions and concerns to qa@trueflip.io. We'll try to provide you with the spotlight on the latest news of our business and the team's vision of this project's future – live from the Moscow office, on True Flip's official Facebook channel.
Save the date and feel free to contact us! :)
Also: Telegram Slack Bitcointalk Medium Twitter
Yours,
True Flip Team