TOP Network Weekly Report: October 21–27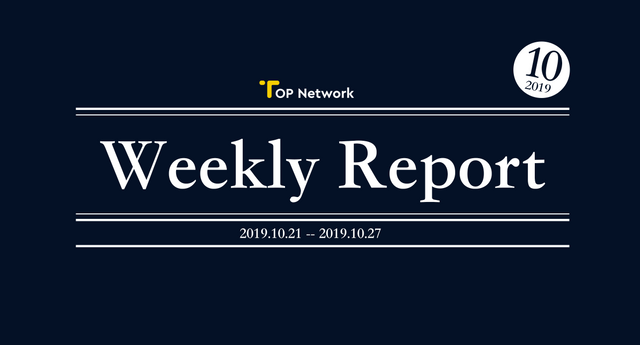 Breaking News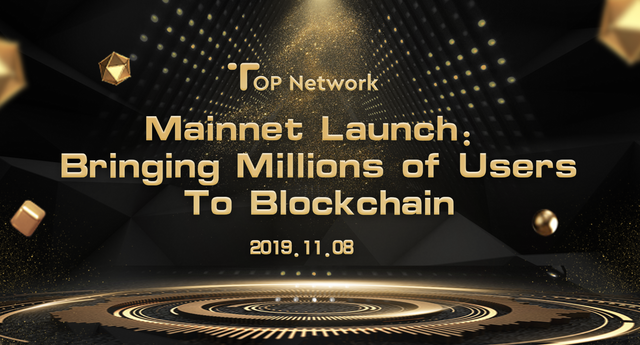 After two years of relentless development, we are thrilled to announce we will launch TOP Mainnet on Nov. 8 at the second "World Blockchain Conference" held in Wuzhen, China! TOP Chain will be the world's first full-state public chain. Once the Mainnet is launched, over 80 million users from our pre-existing communication Apps will soon be port to TOP Network, generating a huge volume of transactions in the ecosystem.
At the conference, TOP Network CEO Steve Wei along with other co-founders will share all the technological breakthroughs TOP has achieved and the application of public chain in various industries with hundreds of industry peers. Additionally, more than a dozen heavyweight professionals from the space in investment, media, government, and more will be in attendance. We share more updates about the conference in the following weeks, and more surprises are on the way. Stay tuned!
Technical Development
We completed a key development breakthrough: We merged all the codes of the Mainnet and freezed the Mainnet codes to prevent further developing and modifying new functions. The Mainnet branch is only allowed for fixing security issues and P1 level bugs.
Event Recap
· TOP came back to the MWC stage! On Oct. 23, TOP CMO Noah introduced TOP's application of blockchain in the communications industry to thousands of attendees at MWC LA. Noah also joined the panel with leaders of blockchain projects from companies including IBM, Cognizant, and more, to talk about "Building Trust & Creating Value" in the blockchain industry.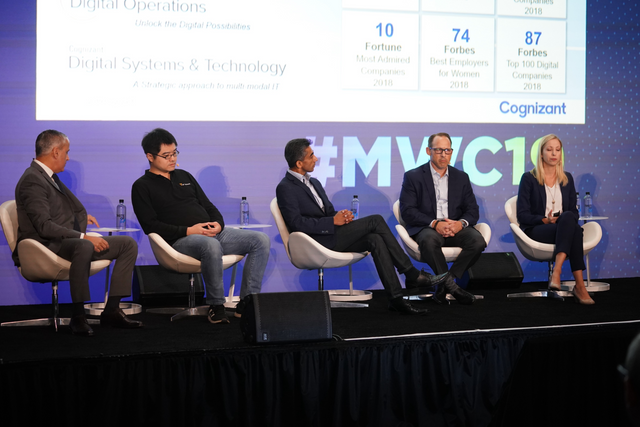 · On Oct. 24, TOP CEO Steve keynoted at Blockchain World Forum Shenzhen, a global blockchain summit that has been held in Dubai, Silicon Valley, and Singapore. Steve talked about TOP's latest updates including the technological breakthroughs and the ecosystem with thousands of attendees including media outlets, KOLs, and blockchain industry professionals.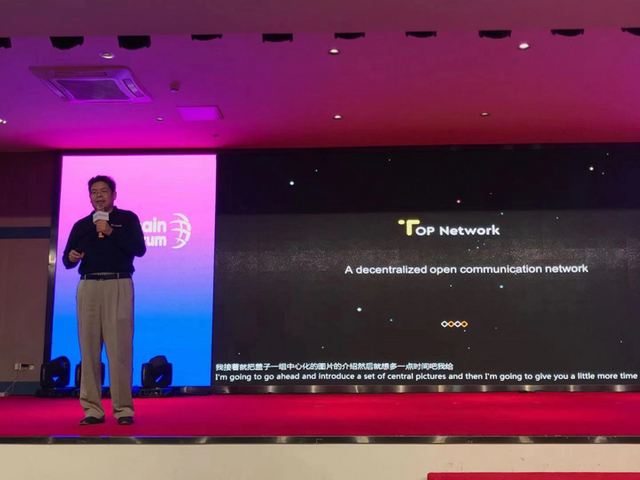 · On October 28, Noah attended "GAIS Global Angel Investment Summit" in Wuhan, a summit set to connect world-leading innovative companies with investment institutions. As a representative of cutting-edge tech companies from Silicon Valley, TOP Network impressed all the attendees, most of whom from investment institutions and governments, with the application of "blockchain+communication" and its great potential to be applied to different industries.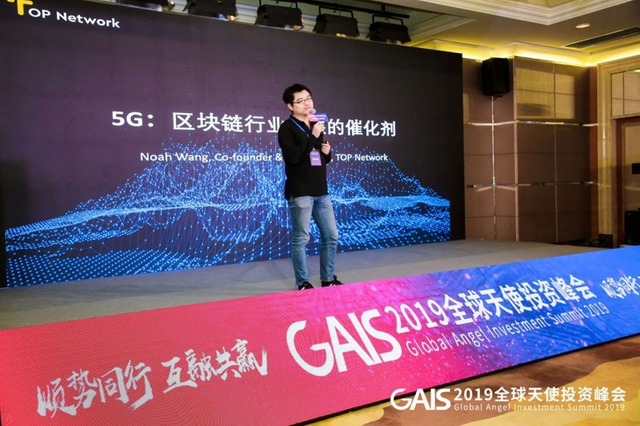 You can find TOP Network on:
Email Contact: [email protected]
Official Website: http://www.topnetwork.org
Telegram: https://t.me/topnetwork_top
Twitter: https://twitter.com/topnetwork_top
Medium: https://medium.com/@topnetwork
Kakao: https://open.kakao.com/o/g7g9YBwb
Steemit: https://steemit.com/@topnetwork-top
Reddit: https://www.reddit.com/user/topnetwork_top
Instagram: https://www.instagram.com/topnetworktop/
About TOP Network
TOP Network is a decentralized open communication network that provides cloud communication services on the blockchain. TOP offers secure, low-cost services such as messaging, calling, video, VPN, CDN, IoT data sharing and more.
TOP Network is also a high-performance public blockchain platform designed to handle real-world business of any size or volume. Powered by innovations including three-layer network, two-layer sharding, two-layer lattice DAG and PBFT-PoS*, TOP can process several hundred thousand transactions per second on the blockchain.
The long-term mission of TOP Network is to build a public blockchain infrastructure for all Dapps. Our world-class team of over 100 developers is striving for this goal.
TOP Network originated from the common underlying network layer of Dingtone, CoverMe and SkyVPN, three communication apps built by the TOP team before the blockchain project. These apps, having attracted over 80 million users in total, will be ported to TOP Network upon the launch of TOP and generate huge volumes of transactions in the TOP ecosystem.
TOP Network was founded by serial entrepreneur Steve Wei and his colleagues in late 2017. Steve was one of the earliest employees of WebEx in the 1990s. After WebEx, he founded a successful video conferencing software company which was acquired by Huawei in 2010. In 2012, Steve co-founded Dingtone, a public listed company operating popular communication apps such as Dingtone, CoverMe and SkyVPN.
On March 26th, TOP Network made its debut as the first project launched through Huobi Prime — Huobi's selective Direct Premium Offering platform. A total of 1.5 billion TOP Tokens were sold out in seconds, after which the price of TOP surged 2770% once it was freely tradable. Upon the listing, TOP's trading volume hit $100 million in just eight seconds, and surpassed the trading volume of Bitcoin at $250 million in less than a week, ranking first in terms of volume on Huobi Global. Before that, TOP Network has closed $15 million early investments from prestigious institutional investors and individual billionaire investors, including DHVC, Fenbushi Capital, NEO Global Capital (NGC), Ontology Global Capital (OGC), LD Capital and more.