TOP Network Weekly Report: October 14–20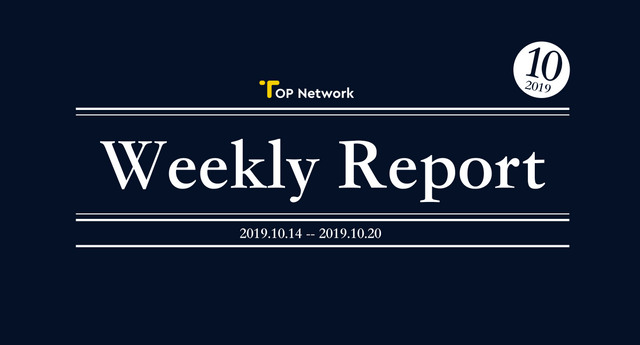 Upcoming Events
· Thanks to the successful debut at MWC Shanghai in June, TOP is re-invited by the organizer to come back to the biggest telecom conference this month! TOP will show up at MWC LA on Oct. 23 to meet telecom giants and innovators around the globe.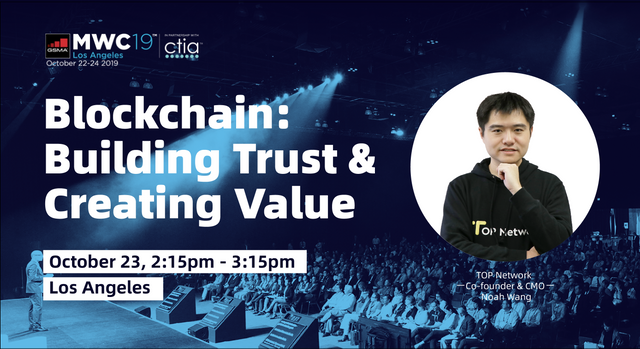 · TOP will keynote at Blockchain World Forum Shenzhen on Oct. 24, a global blockchain summit that has been held in Dubai, Silicon Valley, and Singapore. TOP stood out as a keynote speaker through the rigorous application. We will talk about the latest trends and progress with thousands of media, KOLs, and blockchain industry professionals.
Technical Development
· We found a crash caused by memory overflow on the main test network, and located the detailed reasons by code review and tools. We are re-testing the updated version to confirm if the problem is completely fixed.
·We optimized algorithms to allocate the workload of thread pools. Now parallel processing of the business packages can evenly run across N threads.
· We reviewed and modified the data of the Mainnet genesis block.
Community
We published the 4th part of the cartoon series Toppie Talk, which illustrates TOP's upcoming staking campaign in a jargon-free, conversational way. The cartoon is to give our token holders a basic understanding of the significance of staking in TOP's ecosystem and approaches to participate in TOP staking. We will release the details of the staking campaign soon. Even token holders with little technical background are able to join and earn. HiWallet, TOP's signature cryptocurrency wallet, will have built-in entry to staking. Download HiWallet to learn the latest updates about TOP staking.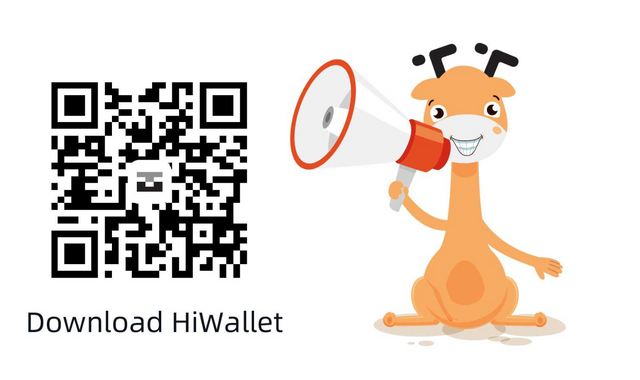 Event Recap
On Oct. 16, TOP CEO Steve keynoted at IIT Real-time Communication, an academic conference organized by Illinois Institute of Technology. Invited by the host, Steve talked about the blockchain-powered solution in the communication industry with telecom industry experts from Microsoft, Verizon, T-Mobile, Comcast and scholars Columbia University, Georgetown University, and more.
You can find TOP Network on:
Email Contact: [email protected]
Official Website: http://www.topnetwork.org
Telegram: https://t.me/topnetwork_top
Twitter: https://twitter.com/topnetwork_top
Medium: https://medium.com/@topnetwork
Kakao: https://open.kakao.com/o/g7g9YBwb
Steemit: https://steemit.com/@topnetwork-top
Reddit: https://www.reddit.com/user/topnetwork_top
Instagram: https://www.instagram.com/topnetworktop/
About TOP Network
TOP Network is a decentralized open communication network that provides cloud communication services on the blockchain. TOP offers secure, low-cost services such as messaging, calling, video, VPN, CDN, IoT data sharing and more.
TOP Network is also a high-performance public blockchain platform designed to handle real-world business of any size or volume. Powered by innovations including three-layer network, two-layer sharding, two-layer lattice DAG and PBFT-PoS*, TOP can process several hundred thousand transactions per second on the blockchain.
The long-term mission of TOP Network is to build a public blockchain infrastructure for all Dapps. Our world-class team of over 100 developers is striving for this goal.
TOP Network originated from the common underlying network layer of Dingtone, CoverMe and SkyVPN, three communication apps built by the TOP team before the blockchain project. These apps, having attracted over 80 million users in total, will be ported to TOP Network upon the launch of TOP and generate huge volumes of transactions in the TOP ecosystem.
TOP Network was founded by serial entrepreneur Steve Wei and his colleagues in late 2017. Steve was one of the earliest employees of WebEx in the 1990s. After WebEx, he founded a successful video conferencing software company which was acquired by Huawei in 2010. In 2012, Steve co-founded Dingtone, a public listed company operating popular communication apps such as Dingtone, CoverMe and SkyVPN.
On March 26th, TOP Network made its debut as the first project launched through Huobi Prime — Huobi's selective Direct Premium Offering platform. A total of 1.5 billion TOP Tokens were sold out in seconds, after which the price of TOP surged 2770% once it was freely tradable. Upon the listing, TOP's trading volume hit $100 million in just eight seconds, and surpassed the trading volume of Bitcoin at $250 million in less than a week, ranking first in terms of volume on Huobi Global. Before that, TOP Network has closed $15 million early investments from prestigious institutional investors and individual billionaire investors, including DHVC, Fenbushi Capital, NEO Global Capital (NGC), Ontology Global Capital (OGC), LD Capital and more.