TOP Network Weekly Report: July 8 — July 14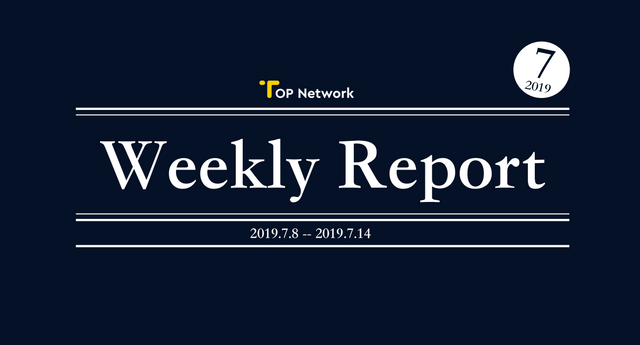 We are thrilled to announce that TOP has officially submitted the proposal to get on Binance decentralized exchange (DEX). Now we need your support, to help TOP's launch more leading exchanges that will offer more trading options and optimized user experience for our investors.
Our technical team has been conducting stimulation and code auditing for the main net. Our community is expanding tremendously as the Chinese ambassador program and the AMA with Brad in our Telegram group both generated a large number of new members. More notably, we successfully held a Korean AMA in collaboration with ICO Pantera, and on July 23, we're partnering with Nebulus and KardiaChain for a local meetup featuring the future of public chain application in Vietnam.
Highlight
On July 11, TOP officially submitted the proposal along with a list of project details to get on Binance decentralized exchange (DEX). Once the proposal is approved, TOP Network will convert the standard for smart contracts from ERC-20 to Binance Chain's BEP-2. We are striving to provide more trading options and optimize the trading experience for our investors. As the approval depends on the number of upvotes and comments, we do need your support to makeTOP standout! Please sign up and comment below this proposal on Binance Chain. Don't forget to take a screenshot of your support and claim your rewards via our Telegram bounty bot.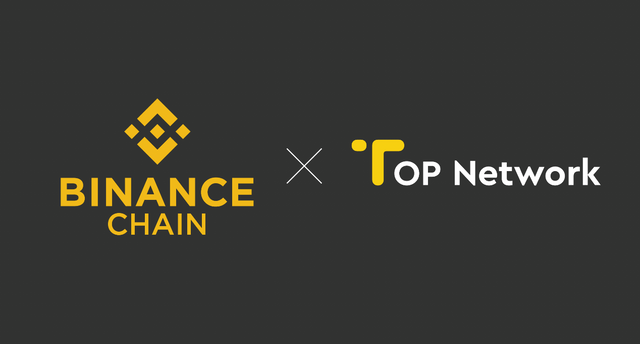 Upcoming Events
· We're co-hosting a local meetup in Ho Chi Minh City, Vietnam, with Nebulas and KardiaChain for a public chain gathering! More than 12 local media outlets have confirmed to come and more prestigious public chain projects will join for the panel. Don't forget to register for the event if you happen to be in Vietnam next week!

· Steve will show up for an AMA in our English Telegram group on July 18 and another one in Bitoranges community on 19. Stay tuned our official channels for more details coming soon.
Technical Development
· Security attack simulation and improvements on the TOP Chain: Solved several high-risk and medium-risk vulnerabilities found previously and continued a new round of attack simulation.
· Stress test and improvements on the TOP Chain: The development team is now focusing on solving more than 10 operational stability issues found in the harsh environment stress testing.
· Internal code auditing: The internal code auditing team completed the auditing of the codes of system bus and message callback mechanism, having identified and resolved two inefficient concurrent locks.
· Third-party external code auditing: Received a preliminary auditing report for the first module submitted and started to evaluate the potential risks mentioned in the report.
Community
· On July 11, we started our first AMA in Korean community in collaboration with ICO Pantera. Steve answered a total of 15 questions from more than 3000 members in the Telegram group. We will release the detailed recap in English soon. TOP is rolling out more activities both online and offline to spark the Korea community. Feel free to let us know if you have any resources and connections in Korea!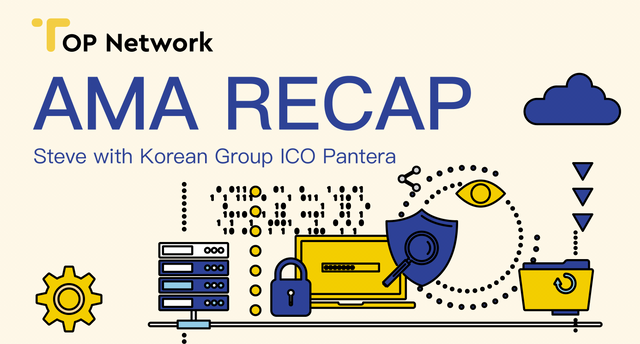 · As our Global Ambassador Program has been going on successfully since the beginning, we kicked off a local ambassador program particularly for the Chinese community the week before. We have received 39 applications in less than a week and 11 out of them were approved to get on-board! Please note that there is no expiration of our ambassador program. No matter where you are and which language you're speaking, don't hesitate to join the TOP family and earn abundant rewards!
You can find TOP Network on:
Email Contact: [email protected]
Official Website: http://www.topnetwork.org
Telegram: https://t.me/topnetwork_top
Twitter: https://twitter.com/topnetwork_top
Medium: https://medium.com/@topnetwork
Steemit: https://steemit.com/@topnetwork-top
Reddit: https://www.reddit.com/user/topnetwork_top
About TOP Network
TOP Network is a decentralized open communication network that provides cloud communication services on the blockchain. TOP offers secure, low-cost services such as messaging, calling, video, VPN, CDN, IoT data sharing and more.
TOP Network is also a high-performance public blockchain platform designed to handle real-world business of any size or volume. Powered by innovations including three-layer network, two-layer sharding, two-layer lattice DAG and PBFT-PoS*, TOP can process several hundred thousand transactions per second on the blockchain.
The long-term mission of TOP Network is to build a public blockchain infrastructure for all Dapps. Our world-class team of over 100 developers is striving for this goal.
TOP Network originated from the common underlying network layer of Dingtone, CoverMe and SkyVPN, three communication apps built by the TOP team before the blockchain project. These apps, having attracted over 60 million users in total, will be ported to TOP Network upon the launch of TOP and generate huge volumes of transactions in the TOP ecosystem.
TOP Network was founded by serial entrepreneur Steve Wei and his colleagues in late 2017. Steve was one of the earliest employees of WebEx in the 1990s. After WebEx, he founded a successful video conferencing software company which was acquired by Huawei in 2010. In 2012, Steve co-founded Dingtone, a public listed company operating popular communication apps such as Dingtone, CoverMe and SkyVPN.
On March 26th, TOP Network made its debut as the first project launched through Huobi Prime — Huobi's selective Direct Premium Offering platform. A total of 1.5 billion TOP Tokens were sold out in seconds, after which the price of TOP surged 2770% once it was freely tradable. Upon the listing, TOP's trading volume hit $100 million in just eight seconds, and surpassed the trading volume of Bitcoin at $250 million in less than a week, ranking first in terms of volume on Huobi Global. Before that, TOP Network has closed $15 million early investments from prestigious institutional investors and individual billionaire investors, including DHVC, Fenbushi Capital, NEO Global Capital (NGC), Ontology Global Capital (OGC), LD Capital and more.