TOP Network Weekly Report: July 1 — July 7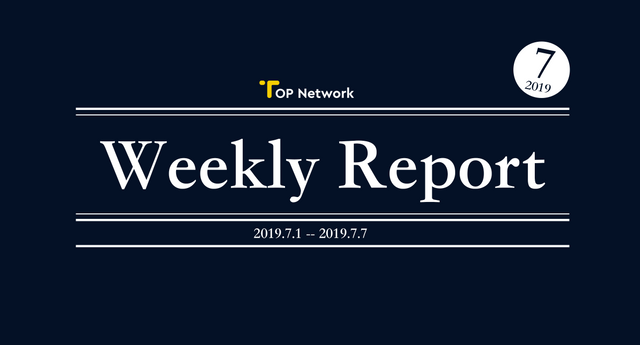 Kicking off the first week in July, our development team continued to work on cyber security simulation, stress test and code audits, and submitted the first code module to the third-party code audit company for pre-audit. We got covered VNExpress, one of most influential media outlets in Vietnam, and on July 5, Steve joined an online panel hosted by qufen.top that features 14 most distinguished public chain projects in China. We restarted Toppie Lesson in our English community and are rolling out two AMA live events in our Telegram group and ICO Pantera, a Korean online community.
Considering the fluctuations in the current crypto market and the big swings of TOP, we kindly remind you that please be careful and rational, and stay tuned for our latest updates before making any investing decisions.
Upcoming Event
We will host our first AMA in Korean community at 8pm (UTC+8) on July 11! Steve will show up to answer questions in ICO Pantera, a Korean community with more than 3000 members that has collaborated with multiple well-known blockchain projects. Join the Telegram group for a warm-up!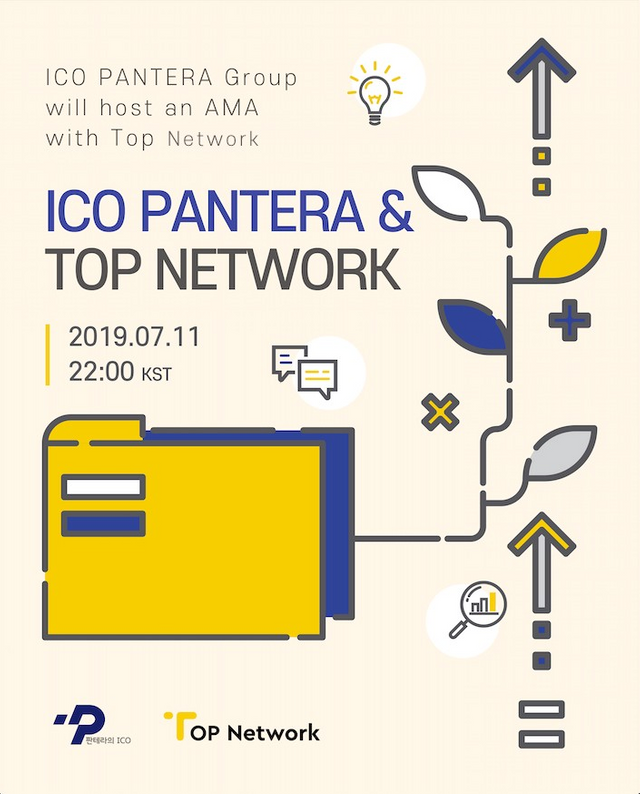 Technical Development
• Cyber security attack simulation and improvement on the TOP Chain: Solved one of the two high-risk vulnerabilities left last week. It takes longer for the development team to process the other one as it has changed dramatically. The internal simulation team has discovered six medium-risk attack points, and the development team has solved three of them.
• Stress Test and Improvement on the TOP Chain: Created a demanding environment for stress test (with the minimum number of backup nodes that are rotating at a high speed between multiple shards simultaneously, new nodes quickly starting off and shutting down, and slow network/large packet loss, etc.) Found 10 new stability issues and started fixing them.
• Internal code audit: TOP internal audit team completed the code audit of the data storage module.
• External code audit third-party code audit companies: Signed a contracted with the first code audit company and submitted the first code module for pre-audit.
Community
• Our ambassador Brad Laurie, the host of the well-known YouTube channel BlockchainBrad with more than 20,000 subscribers, held an AMA in our Telegram group on July 9. Check out the recap to learn more about Brad's insights on TOP and blockchain.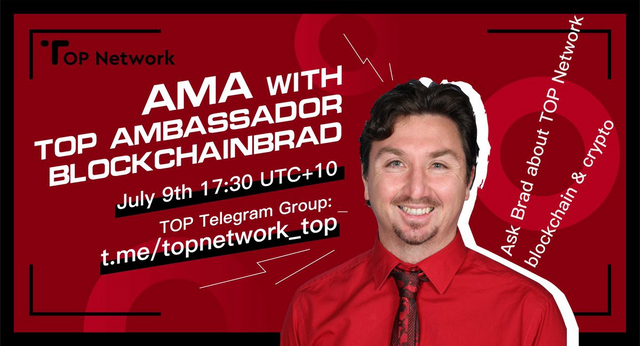 • We rolled out a special online activity starting on Friday to spark the community members on WeChat to share their experience and insights about a particular topic. The first topic, "your most successful investment", has attracted hundreds of participants and more conversational topics are on the way to fire up our global communities. Some members said they believe the most successful investment would be TOP as the long-term value is promising despite the short-term volatility.
• We released Toppie Talk #3 for the English community, a way to articulate the consensus mechanism and different types of TOP nodes via cartoons that better prepare the community for the upcoming staking project and node recruitment for the main net. Feel free to leave your comments below about any specific topics that you're interested in learning from Toppie!
Featured in Media
• VNExpress, one of the most influential media outlets in Vietnam, covered TOP and East Asia Blockchain Summit, the conference in Vietnam our CMO Noah was invited to attend on June 15. The article mentioned the heated panel talk focusing on the application and mass adoption of the blockchain technology. Click here to watch the recap video.
• At 8pm (GMT+8) on July 5, Steve joined an online panel hosted by qufen.top, the largest blockchain project review platform in China. During the live panel that features 14 most distinguished public chain projects in China including GXChain, VNTchain, ArcBlock, Nebulas, and more, Steve answered questions regarding the mission of TOP, technical challenges, business application of public blockchain, and more from the founder of qufen.top and shared his insights with over 10,000 people including industry specialists, journalists and blockchain enthusiasts on WeChat.
You can find TOP Network on:
Email Contact: [email protected]
Official Website: http://www.topnetwork.org
Telegram: https://t.me/topnetwork_top
Twitter: https://twitter.com/topnetwork_top
Medium: https://medium.com/@topnetwork
Steemit: https://steemit.com/@topnetwork-top
Reddit: https://www.reddit.com/user/topnetwork_top
About TOP Network
TOP Network is a decentralized open communication network that provides cloud communication services on the blockchain. TOP offers secure, low-cost services such as messaging, calling, video, VPN, CDN, IoT data sharing and more.
TOP Network is also a high-performance public blockchain platform designed to handle real-world business of any size or volume. Powered by innovations including three-layer network, two-layer sharding, two-layer lattice DAG and PBFT-PoS*, TOP can process several hundred thousand transactions per second on the blockchain.
The long-term mission of TOP Network is to build a public blockchain infrastructure for all Dapps. Our world-class team of over 100 developers is striving for this goal.
TOP Network originated from the common underlying network layer of Dingtone, CoverMe and SkyVPN, three communication apps built by the TOP team before the blockchain project. These apps, having attracted over 60 million users in total, will be ported to TOP Network upon the launch of TOP and generate huge volumes of transactions in the TOP ecosystem.
TOP Network was founded by serial entrepreneur Steve Wei and his colleagues in late 2017. Steve was one of the earliest employees of WebEx in the 1990s. After WebEx, he founded a successful video conferencing software company which was acquired by Huawei in 2010. In 2012, Steve co-founded Dingtone, a public listed company operating popular communication apps such as Dingtone, CoverMe and SkyVPN.
On March 26th, TOP Network made its debut as the first project launched through Huobi Prime — Huobi's selective Direct Premium Offering platform. A total of 1.5 billion TOP Tokens were sold out in seconds, after which the price of TOP surged 2770% once it was freely tradable. Upon the listing, TOP's trading volume hit $100 million in just eight seconds, and surpassed the trading volume of Bitcoin at $250 million in less than a week, ranking first in terms of volume on Huobi Global. Before that, TOP Network has closed $15 million early investments from prestigious institutional investors and individual billionaire investors, including DHVC, Fenbushi Capital, NEO Global Capital (NGC), Ontology Global Capital (OGC), LD Capital and more.