TOP Network Weekly Report: August 5— August 11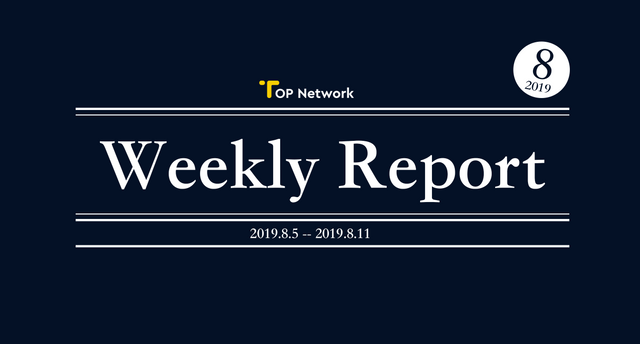 Breaking News
· TOP CMO Noah Wang is invited to attend the 15th conference of Yabuli China Entrepreneur Forum, one of the biggest entrepreneurial community in China. As a guest speaker for the panel featuring 5G technological innovation, Noah will present on the same stage with the prominent entrepreneurs in China including Chuanzhi Liu, founder of Lenovo, Yonghao Liu, founder of New Hope, Guangchang Guo, chairman of Fosun International Limited.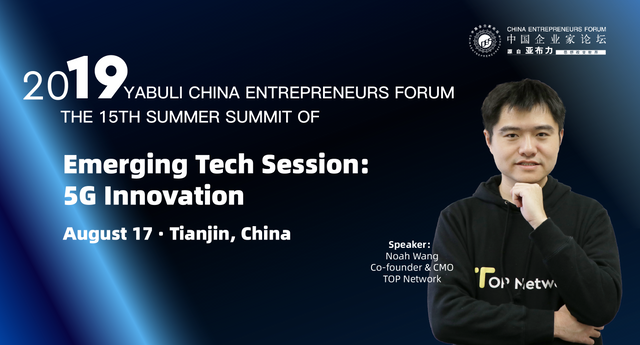 · TOP is showing up at 2019 Bytom Global Blockchain Developer Conference on August 24 in San Francisco, an event featuring over 1000 attendees from the globe. Use the code "BYTOM" to access free tickets. Come to meet the TOP team and get our special gifts!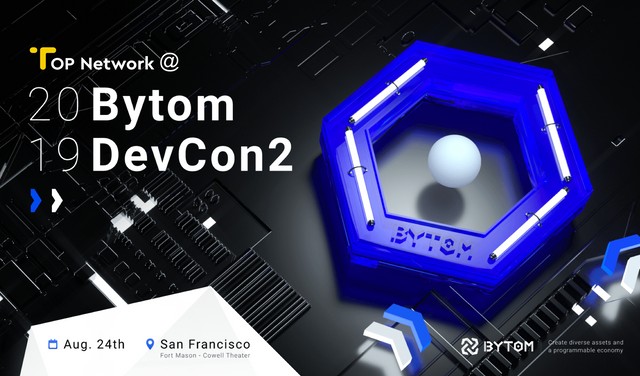 Technical Development
· Security attack simulation and improvement on the TOP Chain: Discovered and solved vulnerabilities in the parsing and processing of the clock blocks on the beacon chain. An attacker can potentially build some special packages containing the clock blocks that can cause a stack overflow and then attack the node by executing the injection code due to the vulnerabilities.
· Updated the TOP Chain Javascript & C++ SDK to the v2 version and optimized the performance and completeness. Completed 60% of the development on the first version of the JAVA SDK.
· Internal code auditing: Completed code review of virtual networks such as VHost, VNode and VNetwork.
· External code auditing: Still working on solving the remaining 40% of the issues discovered in previous rounds of auditing.
Community
We are excelling to expand our Korean community as we set up the official Kakao group and posted 7 blogs on Naver, Korea's biggest online platform thanks to the efforts from our community members. In addition, we are actively reaching out to our partners, exchanges and local media to leverage the local resources in Korea. Feel free to let us know if you would have any suggestions or resources regarding the Korean market!
You can find TOP Network on:
Email Contact: [email protected]
Official Website: http://www.topnetwork.org
Telegram: https://t.me/topnetwork_top
Twitter: https://twitter.com/topnetwork_top
Medium: https://medium.com/@topnetwork
Steemit: https://steemit.com/@topnetwork-top
Reddit: https://www.reddit.com/user/topnetwork_top
About TOP Network
TOP Network is a decentralized open communication network that provides cloud communication services on the blockchain. TOP offers secure, low-cost services such as messaging, calling, video, VPN, CDN, IoT data sharing and more.
TOP Network is also a high-performance public blockchain platform designed to handle real-world business of any size or volume. Powered by innovations including three-layer network, two-layer sharding, two-layer lattice DAG and PBFT-PoS*, TOP can process several hundred thousand transactions per second on the blockchain.
The long-term mission of TOP Network is to build a public blockchain infrastructure for all Dapps. Our world-class team of over 100 developers is striving for this goal.
TOP Network originated from the common underlying network layer of Dingtone, CoverMe and SkyVPN, three communication apps built by the TOP team before the blockchain project. These apps, having attracted over 60 million users in total, will be ported to TOP Network upon the launch of TOP and generate huge volumes of transactions in the TOP ecosystem.
TOP Network was founded by serial entrepreneur Steve Wei and his colleagues in late 2017. Steve was one of the earliest employees of WebEx in the 1990s. After WebEx, he founded a successful video conferencing software company which was acquired by Huawei in 2010. In 2012, Steve co-founded Dingtone, a public listed company operating popular communication apps such as Dingtone, CoverMe and SkyVPN.
On March 26th, TOP Network made its debut as the first project launched through Huobi Prime — Huobi's selective Direct Premium Offering platform. A total of 1.5 billion TOP Tokens were sold out in seconds, after which the price of TOP surged 2770% once it was freely tradable. Upon the listing, TOP's trading volume hit $100 million in just eight seconds, and surpassed the trading volume of Bitcoin at $250 million in less than a week, ranking first in terms of volume on Huobi Global. Before that, TOP Network has closed $15 million early investments from prestigious institutional investors and individual billionaire investors, including DHVC, Fenbushi Capital, NEO Global Capital (NGC), Ontology Global Capital (OGC), LD Capital and more.