TOP Network Weekly Report: August 12— August 18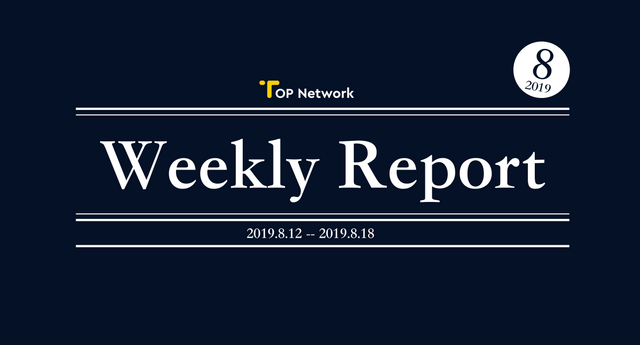 Breaking News
TOP Network announced strategic partnership with Ultrain, a world-leading public blockchain optimized for commercial use, at the 15th Yabuli China Entrepreneur Forum on August 17. TOP believes we can leverage the resources in technological advancement and community development with the Ultrain team, who have years of experience at tech giants in China, and jointly empower the real-world applications of blockchain.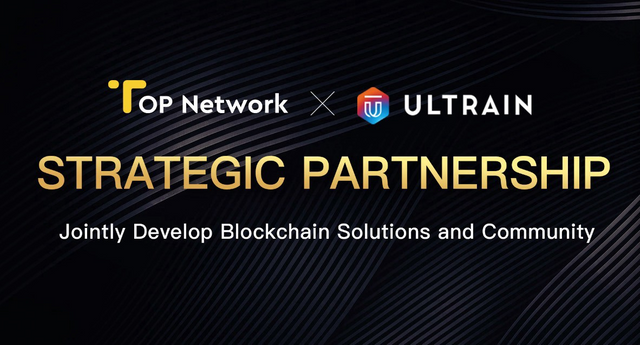 Upcoming Events
· TOP CEO Steve Wei is attending a lunch organized by the campaign committee of Andrew Yang, an American 2020 Democratic presidential candidate. Steve has made donation to Andrew Yang, the first Chinese-American presidential candidate and an entrepreneur, in support of his policies. Andrew Yang, famous for his crypto-friendly statements, called for "guidelines in the digital asset world" and said that blockchain would be one of the key technologies in the future at the Consensus Conference in New York this May.
· TOP is showing up at 2019 Bytom Global Blockchain Developer Conference on August 24 in San Francisco, an event featuring over 1000 attendees from the globe. Use the code "BYTOM" to access free tickets. Come to meet the TOP team and get our special gifts!
Technical Development
· Security attack simulation and improvement on the TOP Chain: Found and solved the problem of slow update of routing tables in multi-layer networks in the large-scale fragmentation simulation (256 shards, 1024 single shard nodes). Still working on the problems such as P2P PING and excessive connection resource consumption.
· TOP Chain SDK: Delivered JAVA SDK version 1.0. Combined with the C++ SDK and Javascript SDK delivered before the merger, TOP Chain now supports all the mainstream programming languages.
· Internal code auditing: Completed code review of the smart contract Runtime.
· External code auditing: Cleaned up the technical problems but still optimizing the models of token economy and staking.
Community
· We officially launched the closed beta for HiWallet, the first cryptocurrency wallet developed by the TOP team. Currently the 1.0 version provides basic features including creating wallet, recharge and transfer, and supports the management of ERC-20 assets. In the future, HiWallet will enable more advanced features like bitcoin transactions, airdrops, staking, node selection, market information, quick swap, games, finance, developer ecosystem, and more. You can now download HiWallet from Apple Store or Google Play, and share you suggestions with us to win abundant rewards!
· On August 16, TOP Network announced we will be buying back $3,000,000 worth of TOP tokens on the secondary market. We have initiated the buy-back to appreciate our community, and considering the potential vulnerabilities in the early days after the main net launch, TOP will run a number of nodes to ensure the security and performance of TOP Chain. The tokens which are bought back will be locked up to fulfill the deposit requirements necessary to run nodes. The buy back period will begin soon, and continue until the release of the main net.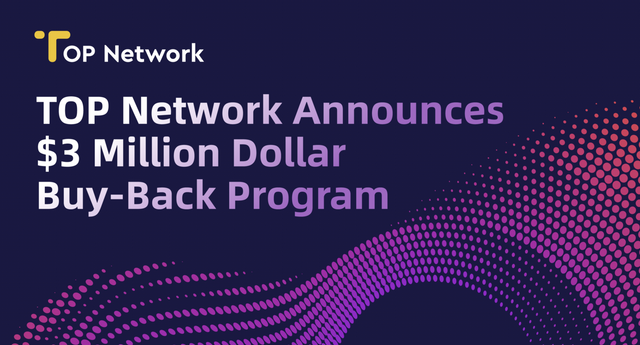 Event
TOP CMO Noah Wang attended the 15th conference of Yabuli China Entrepreneur Forum, one of the most influential entrepreneurial communities in China. As a guest speaker for the panel featuring 5G technological innovation, Noah introduced the architecture of TOP Chain, and the mission of TOP to solve the lackluster telecom industry in a decentralized manner. Guest speakers attending the conference included prominent entreprenurs in China like Chuanzhi Liu, founder of Lenovo, Yonghao Liu, founder of New Hope, Guangchang Guo, chairman of Fosun International Limited, and more.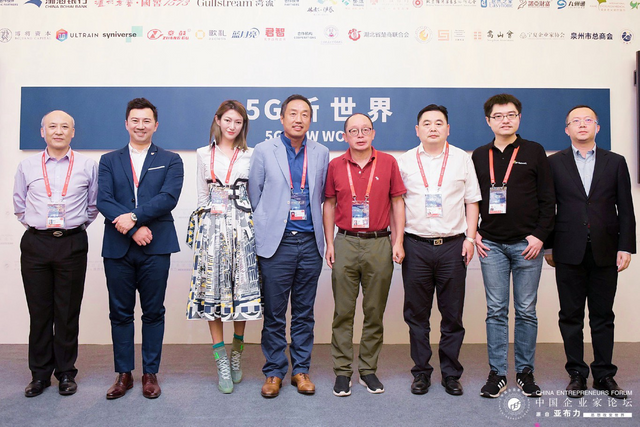 You can find TOP Network on:
Email Contact: [email protected]
Official Website: http://www.topnetwork.org
Telegram: https://t.me/topnetwork_top
Twitter: https://twitter.com/topnetwork_top
Medium: https://medium.com/@topnetwork
Steemit: https://steemit.com/@topnetwork-top
Reddit: https://www.reddit.com/user/topnetwork_top
About TOP Network
TOP Network is a decentralized open communication network that provides cloud communication services on the blockchain. TOP offers secure, low-cost services such as messaging, calling, video, VPN, CDN, IoT data sharing and more.
TOP Network is also a high-performance public blockchain platform designed to handle real-world business of any size or volume. Powered by innovations including three-layer network, two-layer sharding, two-layer lattice DAG and PBFT-PoS*, TOP can process several hundred thousand transactions per second on the blockchain.
The long-term mission of TOP Network is to build a public blockchain infrastructure for all Dapps. Our world-class team of over 100 developers is striving for this goal.
TOP Network originated from the common underlying network layer of Dingtone, CoverMe and SkyVPN, three communication apps built by the TOP team before the blockchain project. These apps, having attracted over 60 million users in total, will be ported to TOP Network upon the launch of TOP and generate huge volumes of transactions in the TOP ecosystem.
TOP Network was founded by serial entrepreneur Steve Wei and his colleagues in late 2017. Steve was one of the earliest employees of WebEx in the 1990s. After WebEx, he founded a successful video conferencing software company which was acquired by Huawei in 2010. In 2012, Steve co-founded Dingtone, a public listed company operating popular communication apps such as Dingtone, CoverMe and SkyVPN.
On March 26th, TOP Network made its debut as the first project launched through Huobi Prime — Huobi's selective Direct Premium Offering platform. A total of 1.5 billion TOP Tokens were sold out in seconds, after which the price of TOP surged 2770% once it was freely tradable. Upon the listing, TOP's trading volume hit $100 million in just eight seconds, and surpassed the trading volume of Bitcoin at $250 million in less than a week, ranking first in terms of volume on Huobi Global. Before that, TOP Network has closed $15 million early investments from prestigious institutional investors and individual billionaire investors, including DHVC, Fenbushi Capital, NEO Global Capital (NGC), Ontology Global Capital (OGC), LD Capital and more.