TOP Network Biweekly Report: November 4-17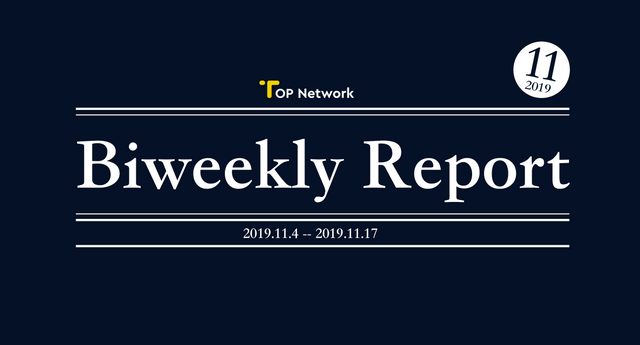 Starting from this week, we will publish our updates on a biweekly basis. We appreciate all your support that has made our Mainnet Launch come true, and we anticipate that you will always stay with us to embrace more breakthroughs in the future.
Breaking News
We officially launched TOP Mainnet at the second "World Blockchain Conference" held in Wuzhen, China on Nov. 8! The event was a huge success that attracted hundreds of attendees including journalists, investors, developers and more blockchain enthusiasts.
TOP founding team shared the technological breakthroughs we have made, the Staking campaign, and our blueprint to go from a closed-looped ecosystem to an open one. Prestigious guest speakers including Mr. Xiaojun Zhang, leader of blockchain project at Huawei, Mr. Lao Li, chief operation officer at CoCo finance, Mr. Lei Wang, CEO of 8btc, and more, discussed the opportunities for Chinese-born public chain projects, blockchain investment strategies, and the potential use cases of "blockchain+" application.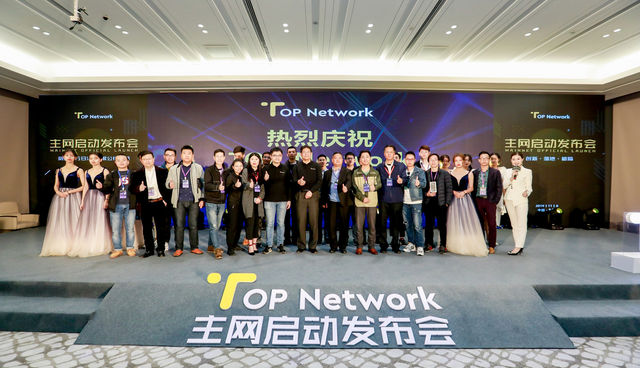 Technical Development
· Completed technical and operational development prepared for the Mainnet launch event in collaboration with the
marketing team.
· Conducted and reviewed plans to migrate DApps including BitVPN and blockchain games from TOP Testnet to Mainnet.
· Conducted and reviewed the next-stage plans and strategies for TOP Main Chain, Side Chain, and Cross-Chain
development.
· Fixed most of the dominant bugs of the blockchain explorer, and optimized tools for operation and maintenance.
· Started the second phase of the decentralized distributed storage and decentralized distributed databases on the TOP
public chain platform.
Community
We kicked off a campaign to give away free iPhone for TOP token buyers in collaboration with our ecosystem cryptocurrency exchange FlashEx. Those who have bought and locked up over 340,000 TOP between Nov. 11 and 20 on FlashEx will have a chance to win a free or discounted iPhone. TOP will also guarantee their returns in fiat currency regardless of the dropped token price. Click here to learn more.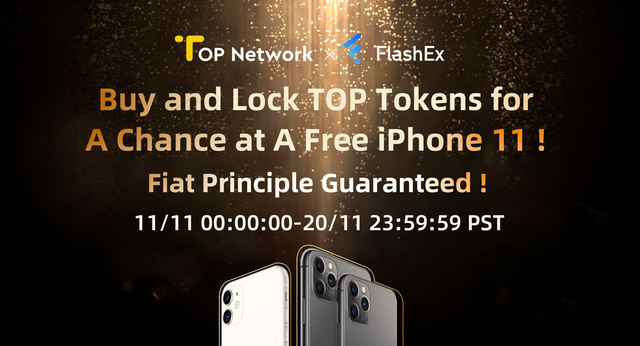 We officially launched the long-awaited Staking campaign following our Mainnet unveil. To participate in TOP Staking, users can either operate nodes on TOP Mainnet as miners or simply lock up their tokens to vote for nodes. Participants can earn up to 60% annual return through mining and 20% annual return through voting. Moreover, there is no barrier to entry for voters, and their stakes are 100% guaranteed even if the nodes they vote for are slashed due to malicious behavior. Read TOP Staking Handbook to learn more.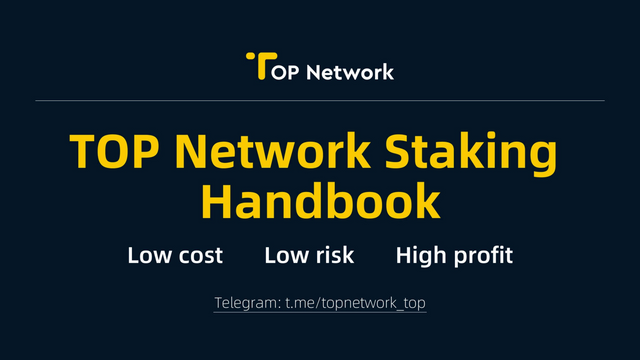 Partnerships
Turing award winner and world-renowned cryptography expert Whitfield Diffie visited TOP office on Nov. 10. Diffie discussed the application of cryptography in the field of blockchain, and showed great interest in TOP's technical architecture and the newly-launched TOP Mainnet. Diffie is one of the pioneers of public-key cryptography along with Martin Hellman and Ralph Merkle. Diffie–Hellman key exchange, a technique introduced in Diffie and Hellman's paper New Directions in Cryptography published in 1976, stimulated the development of the asymmetric key algorithms, a new class of encryption algorithms.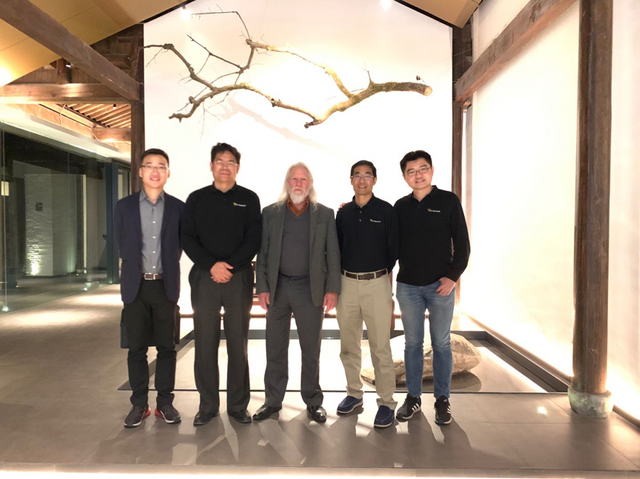 Media Coverage
The groundbreaking TOP Mainnet launch attracted tons of media outlets including mainstream media such as CCTV, China Business Herald, Zhejiang TV Economic Channel, and top-tier crypto media such as 8BTC, Jinse Crypto News, ChainDD, and more. As we officially launched the Mainnet right after the Chinese government's proposal for the acceleration of blockchain technology, TOP is set to kick off the new era of "blockchain+" mass adoption.
You can find TOP Network on:
Email Contact: [email protected]
Official Website: http://www.topnetwork.org
Telegram: https://t.me/topnetwork_top
Twitter: https://twitter.com/topnetwork_top
Medium: https://medium.com/@topnetwork
Kakao: https://open.kakao.com/o/g7g9YBwb
Steemit: https://steemit.com/@topnetwork-top
Reddit: https://www.reddit.com/user/topnetwork_top
Instagram: https://www.instagram.com/topnetworktop/
About TOP Network
TOP Network is a decentralized open communication network that provides cloud communication services on the blockchain. TOP offers secure, low-cost services such as messaging, calling, video, VPN, CDN, IoT data sharing and more.
TOP Network is also a high-performance public blockchain platform designed to handle real-world business of any size or volume. Powered by innovations including three-layer network, two-layer sharding, two-layer lattice DAG and PBFT-PoS*, TOP can process several hundred thousand transactions per second on the blockchain.
The long-term mission of TOP Network is to build a public blockchain infrastructure for all Dapps. Our world-class team of over 100 developers is striving for this goal.
TOP Network originated from the common underlying network layer of Dingtone, CoverMe and SkyVPN, three communication apps built by the TOP team before the blockchain project. These apps, having attracted over 80 million users in total, will be ported to TOP Network upon the launch of TOP and generate huge volumes of transactions in the TOP ecosystem.
TOP Network was founded by serial entrepreneur Steve Wei and his colleagues in late 2017. Steve was one of the earliest employees of WebEx in the 1990s. After WebEx, he founded a successful video conferencing software company which was acquired by Huawei in 2010. In 2012, Steve co-founded Dingtone, a public listed company operating popular communication apps such as Dingtone, CoverMe and SkyVPN.
On March 26th, TOP Network made its debut as the first project launched through Huobi Prime — Huobi's selective Direct Premium Offering platform. A total of 1.5 billion TOP Tokens were sold out in seconds, after which the price of TOP surged 2770% once it was freely tradable. Upon the listing, TOP's trading volume hit $100 million in just eight seconds, and surpassed the trading volume of Bitcoin at $250 million in less than a week, ranking first in terms of volume on Huobi Global. Before that, TOP Network has closed $15 million early investments from prestigious institutional investors and individual billionaire investors, including DHVC, Fenbushi Capital, NEO Global Capital (NGC), Ontology Global Capital (OGC), LD Capital and more.