Hey steemians,
So as we can probably all sense - the Earth has been going through some changes since the start of the industrial age. The rate at which technology is developed make it seems like the stars are our only limit. Theorized in 1965 by Gordon Moore (co-founder of Intel), Moore's Law is so simple yet the implications so vast. The amount of transistors on a chip is doubling every year, but what of the rates of usage of resources that make the chips? Recently this became more apparent to me as we were unable to order more chips for a project I've been working on because there is supposedly a global shortage of silicon wafers.
After a bit of searching, I was happy to find some articles here on steemit, aswell as the greater internet (listed at the bottom) and thought I'd share.
There seem to be many promising opportunities that might attract people to embrace a more environmentally sustainable lifestyle, as well as include more transparent trade models. The inclusive type economic model is attractive when comparing to centralized based systems, and I think if it gets used properly it could help things become more efficient and less wasteful, aswell as help money circulate evenly between third world and first world countries (the same countries that have all the precious resources that make us able to use all this tech!!).
After a bit of reading I've seen promising applications in water waste management, solar electricity sharing, environmental data collection, transport and product trace logging, access to money using no middle man and many more. It seems like this platform is really starting to bud into something that could have a big impact on the way things are done.
I feel like it's high time to start thinking about more ways we can recycle tech - using tech. From my understanding, silicon wafers are not really recyclable, and after blowing out a few circuit boards myself, I start to wonder where all my burnt out electronics are gonna lie for the rest of eternity. Here in South Africa, we have ewasa (although I've never actually used them myself) and a few others. These are good options, but I'm still unsure as if they can even recycle the silicon wafers, where do they go?. Something like blockchain might allow for more eWaste to be tracked, aswell as maybe provide people who recycle eWaste with cryptocurrency that can help with an income.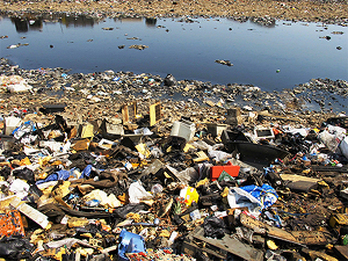 In the days of planned obsolescence, it seems like finding a way to be able to repurpose, and reuse broken tech should be a priority for research. Imagine one day all the dev has to stop and we're left with piles of broken circuit board and burnt out chips. As grim as things can be, I think humans have an awesome ability to solve problems. The internet of things, decentralization and blockchain could really help to bring about transparency and a better way to manage our effects on the environment if it is used properly.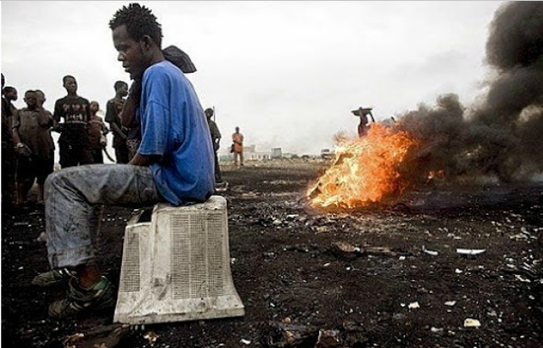 Articles
signing off,