New Tether Printed - Does Ethereum Benefit?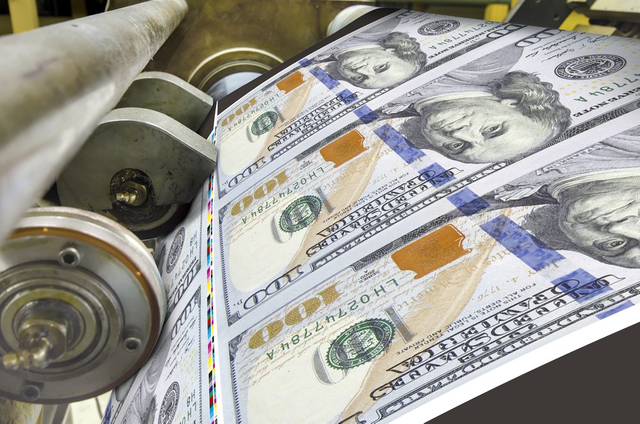 250 million tokens of the Stablecoins Tether have been reprinted. That brings in one stroke more supply in the currently ongoing bear market. Especially in Ethereum a proper sum seems to flow.
The digital money press has been started again: For the first time in about a month, you have again printed tether tokens (USDT) on a large scale. After the allegations of the massive price manipulation of the Bitcoin course and various Altcoin courses, the Stablecoin celebrates a small comeback. There are now about 2.7 billion units of Kryptowährug tether, which (almost) exactly corresponds to the market capitalization in US dollars. Tether is in the lead of the top 10 coins, leaving behind NEO, TRON and Monero.
Tether with the third highest trading volume
According to Coinmarketcap, USDT's 24-hour trading volume currently has a market share of more than 22 percent, just behind that of Ethereum (23 percent) and Bitcoin (29 percent). Fourth in the ranking, EOS, by far accounts for only four percent of the trading volume. More than 35 percent of all USDT trades are made by the trading couple Tether-Ethereum - most of them through the Exchange CoinBene. Also bitcoin is naturally often traded against tether, even if the volume is divided into several exchanges.
Thus, this time, the Ethereum Rate seems to benefit the most from the fresh tether amount. This is not insignificant, as tether-related activities played a big role in Bitcoin's rise in share prices and various old coins last year. BTC-ECHO reported that Texas University's analysts had noted an association between the large volume of tethers being dumped and the Bitcoin price going up.
As we are currently in a bear market, investors may now be listening. After all, fresh investment capital flows into the market. If the payout has an effect similar to that of the past period, this could push the price up again. Also in the past, tether activities occurred mainly when the crypto market was experiencing a period of weakness.