TELOSCOIN 3.0 - The Fork Awakens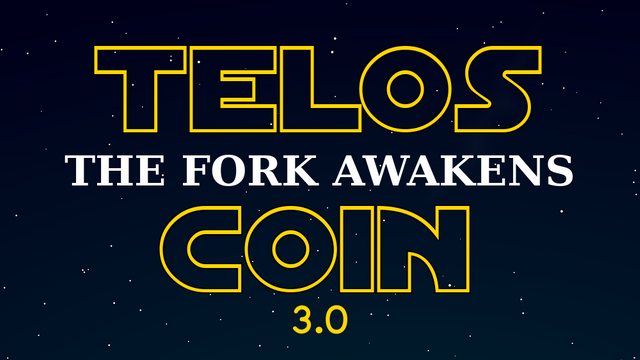 There are only a few days left until a significant fork in TELOS history. Many turbulence have marked the period since the beginning of this year, but what the Transcendence has prepared for us suggests a much more relaxed second half of the year.
As it is known, Teloscoin fork happens once a year, traditionally in July, because in July 2018, Teloscoin was created.
Little bit of history
Telos 1.0 - Masternode collateral 1000 coins, block reward 200 TELOS, mn/pos = 90/10, block time 1 minute.
Telos 2.0 - Tiered masternodes 1k/3k/10k/30k/100k coins, block reward 100 TELOS, mn/pos = 90/10, block time 1 minute.
TELOS 3.0 - Tiered masternodes 100k/300k/1kk/3kk/10kk coins, block reward 50 TELOS, mn/pos = 80/20, block time 1 minute.
Each fork is decided by prior transparent voting by the community at governance.rocks and for each detail separately. On the date the voting was completed the results were taken and applied to the incoming fork.
Importance of 3.0
Some of the significant changes come with version 3.0, and best of all transcendece has created the novelties that make this blockchain unique.
"One shot" solved several problems and special measures were taken in the field of wallet security.
We've already written about the new UI look of the wallet: https://cryptoacid.com/transcendence-released-new-telos-ui-wallet/
But this was only the beginning of wallet advancement.
What's new in TELOS 3.0?
CSV export (can be found in Settings)
Added halving to 50 TELOS at block 1018866
Added collateral change to Tiers 100K / 300K / 1M / 3M / 10M
Added new spork and checks against Fakenodes and Stake attacks (new consensus doesn't allow to receive Stake and MN reward in the same block for the same reward)
Wallet enforces users to add Encryption
Masternodeprivkeys are now stored in wallet and not in transcendence.conf
Wallet.dat is obfuscated randomly to prevent malware from finding it - Conventional Wallet.dat can be exported as file in order to move to another machine
Added explanation for user why we do this kind of Fraud Prevention at first startup
IPv6 support has been dropped
Backup the passphrase via email
TELOS 3 in couple pictures:
Forced encryption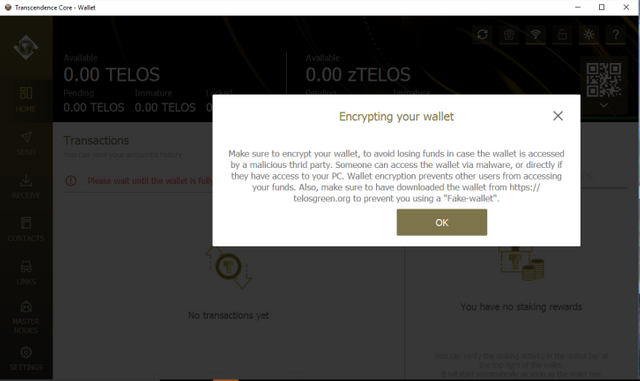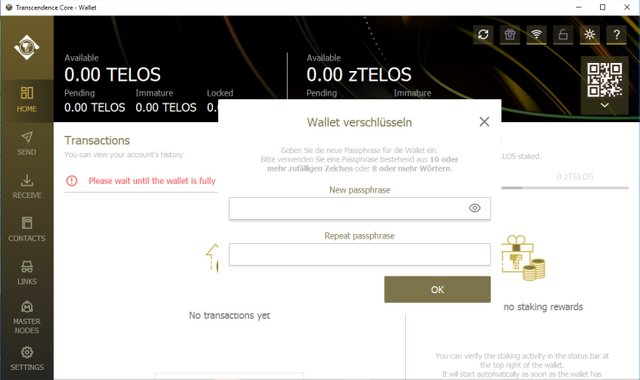 Backup the passphrase via email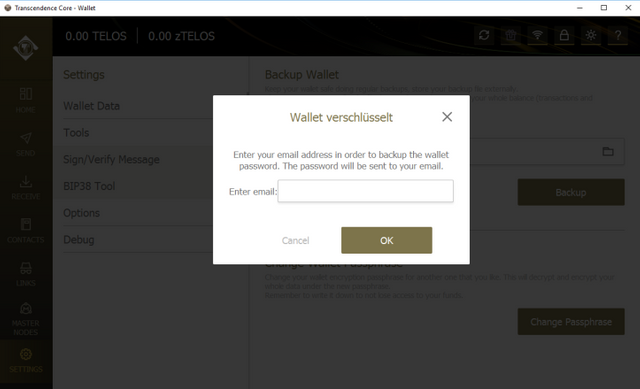 Randomised Wallet Dat obfuscation to trick standard malware scanning for Wallet.dat files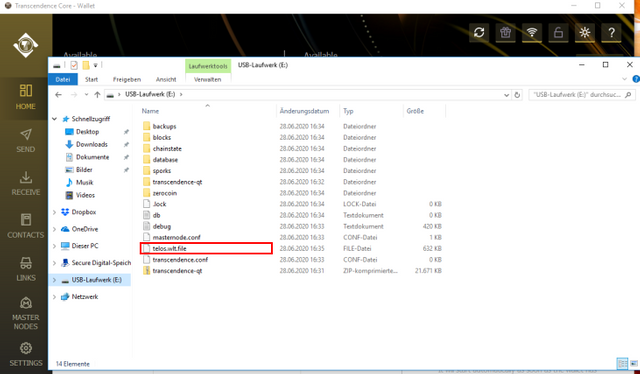 For all questions and answers visit https://forum.teloscoin.org/
See you at block 1018866!