Bitdorado APP coming on your phone with amazing Coin&Grow Pools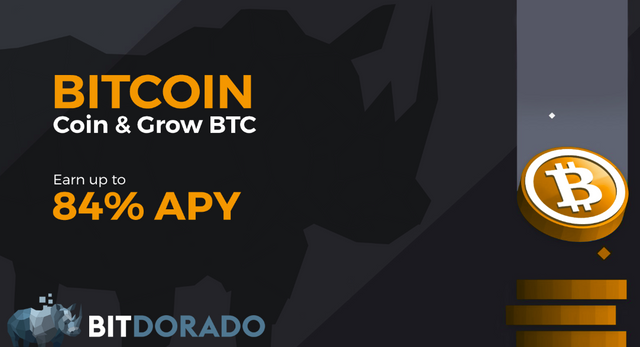 Finally Transcendence opens the doors to Bitdorado platform. In order to make it simple Transcendence will release a mobile app for both Android and iOS devices.
Bitdorado is going to use TELOS (Teloscoin) as platform utility token in the app. The app will focus on Mining, shared pools and liquidity mining.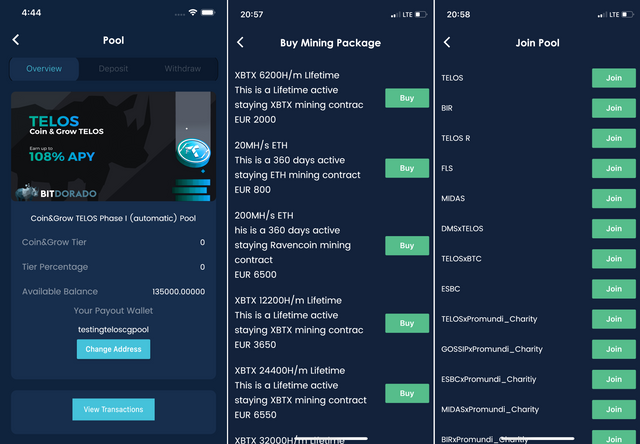 During the Beta period Transcendence will introduce the premium accounts which bring benefits.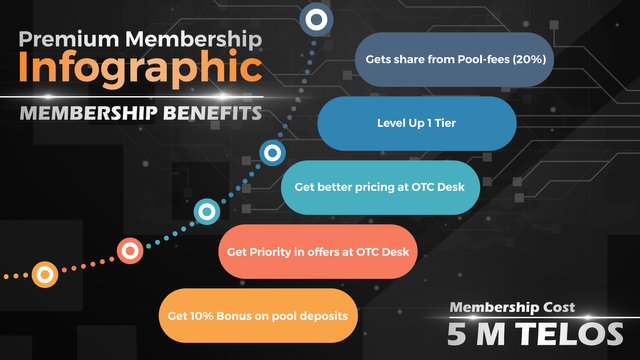 On ordinary staking pools, you get a bonus of 10% in shares for each deposit. This doesn't apply to new Coin&Grow Pools. There a premium member gets +1 percent bonus point for each monthly payout.
Premium Members also get a share of the regular staking pools they join, which is 20% of the Pool-fee. (or 4% of all rewards from the specific Pool).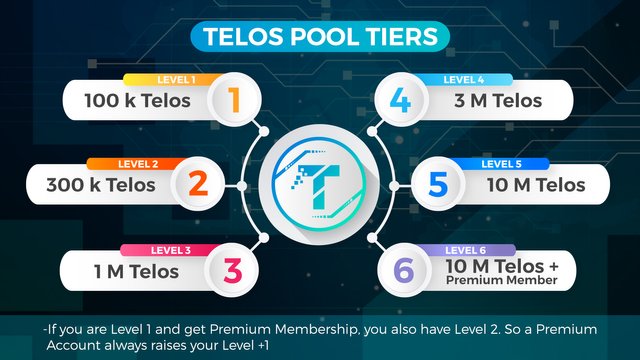 TIERS for the Coin&Grow Pools
To reach one TIER you need to deposit TELOS to the normal Staking Pool. They stay your coins and you can withdraw them at any point. If you lower your TELOS amount in the pool, you will go down in the TIER levels. The TIER Levels define how much ROI you earn from Coin&Grow Pools. Tier 1 starts at 100K and TIER 5 is at 10M TELOS.
We are aware that TELOS sees a halving in July and the supply may not be enough to reach the highest Tier any time soon again. For that matter some people suggested to create a VIP ranking. VIPs are people who hold coins in our pools with a min value of 200K USD. There can be only 10 VIP's which means that people with more coins push out those with less from being VIP. A VIP gets the highest Tier level (5).
Coin&Grow Pools can be joined obviously only with crypto and they pay out crypto in a revolving system. Regular pools and xTELOS pools can also be joined with Crypto.
For easy crypto to FIAT swap you can find a swap menu in the Web-interface. Alternatively you can try the OTC menu but you should contact the Transcendence Team before using it.