IFA Launches Arcs Platform To Address Data Storage Challenges
It is no news to anyone that in the current world, keeping data of anything you can imagine, such as assets, investments, treasured goods, certificates or documents, financial records, to mention but a few, has become very paramount. This is done such that one can easily make reference to such data in the nearest future when needed.
In order to have data stored adeqautely without using any form of intermediaries and been privileged to control how such data, especially the finances, are used; the Arcs Chain was birthed powered by Alre platform.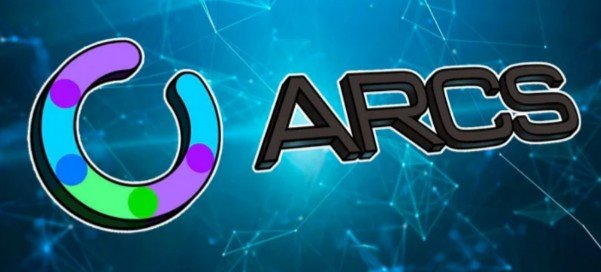 IFA developed a proprietary blockchain platform for banking data, called ARCS chain, using Parity Substrate in conjunction with Stake Technologies. To meet this demand, IFA team conducted some technical verification, which will only be powered by the Blockchain Technology to ensure effectiveness, efficiency, transparency as well as security, such as:
On registering of data, users will receive tokens in form of incentives.
Registered data can only be changed or altered by the same user.
Only user has sole power to grant access to any company or third party in need of their data.
Each time users grant companies access to their data, they receive token in form of incentives.
Every user or company on the platform won't have to pay transaction fees.
With successful implementation of IFA development of the ARCS chain prototype, which was developed as a public blockchain, thus no fraud or hacking can be carried on the platform without been noticed immediately. This is one good security feature of using the blockchain technology on Alre platform.
UNIQUENESS OF THE AIRE PLATFORM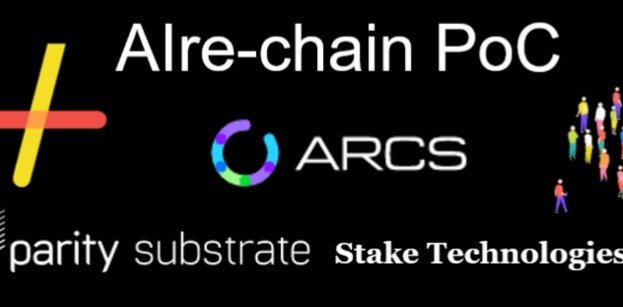 Token distribution will be carried out by Parity Substrate's run module, which operates exactly like the Ethereum smart contract. Thus each time users register in the platform, they get rewarded with the ARX token as incentives. This is contract that cannot be altered by anyone. Also note that user's sole power or right of personal data is effectively secured and will not be compromised in any way.

As members get registered on the platform, the transaction hash number of their data are stored on the blockchain. In such note, every change of data details are monitored and if such change is too frequent, it will automatically detected and all necessary steps to protect data leakage will be effective. At the moment, IFA back-end-servee houses all user's data while IFA works on using a distributed blockchain solution, like IPFS, in order to solve centralized database.

IFA will authorise all transactions on the platform, be it from users or companies. Through this means, IFA handles the transactions few while such transactions are processed with ease and very fast at no extra cost in form of charges.
CONCLUSION
AIre platform brings the world of data collation to the users to control their data, be in-charge and they reward allowing any company to access their data. With such unique setup, it eradicate third parties in form of intermediaries, thereby protecting users data with the help of blockchain technology, which offers security, transparency, effectiveness as well as efficiency.
Kindly visit any of these channels for more info
WEBSITE:- https://www.arcs-chain.com
TWITTER: - https://twitter.com/ARCS_ARX
TELEGRAM:- https://t.me/ARCS_ARX_EN
MEDIUM:- https://medium.com/arcs-arx-official
BITCOINTALK: https://bitcointalk.org/index.php?topic=5244177.0
WHITE PAPER:- https://www.arcs-chain.com/whitepaper_en.pdf?v=20191122b
---
AUTHOR'S DETAIL
---
Bitcointalk Username: Swingle
Bitcointalk Profile Link: https://bitcointalk.org/index.php?action=profile;u=2365402