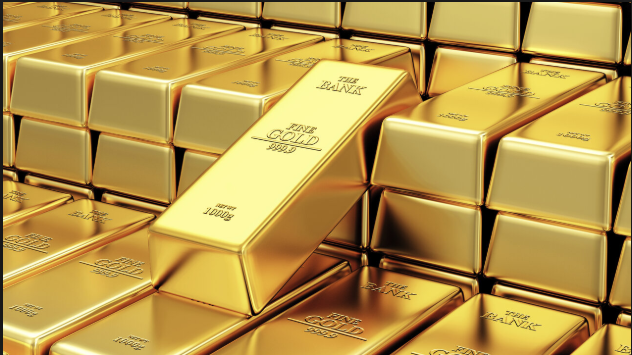 I love innovation and love being part of innovative ideas. Anytime I come across a project that has something new and worthwhile to offer, I can go at any length to ensure that I give it what it takes for it to succeed. Digital Gold has shown some great attributes that even if I did not support it, it will still succeed. A team that is dedicated and determined to bring about a great revolution in the space, despite all odds, deserve to be respected. If there is any other word better than saying that I respect the Digital Gold team, I will definitely use it.
Even if my main aim if writing is to give you some info on Digital Gold, I will not be justified if I do not write briefly about Gold itself. Gold has been in existence for thousands of years. It is a relatively rare element and for many reasons, part of which is its preciousness, it has been a great and huge store of value, that has the tendency and propensity to continue appreciating, which is why investors, who are typically after real investment with lesser risk, are looking for ways to invest in such. Great enough, Gold is a physical asset, because it can be seen and felt. It does not deteriorate and does not lose its characteristic composition irrespective of its age. Gold, as precious it is, it has remained inaccessible to most of those who are interested in having it, including me. So, in a bid make Gold available to everyone, irrespective of their calibre, status and race, the team of this project has decided to Digitize the physical Gold, which is now called Digital Gold.
Digital Gold (GOLD) is an ERC20 token, built on the Ethereum platform. A token of Digital Gold is equivalent to 1 gram of physical gold, which has a purity of 99.99%. GOLD for the fact that it is backed by the physical Gold, it is not subject to the volatile nature of every other cryptocurrency in the crypto space, which is why it is called a stable coin. If the value of physical gold (which has the tendency to continually appreciate) increases today, it will definitely have a positive impact on Digital Gold.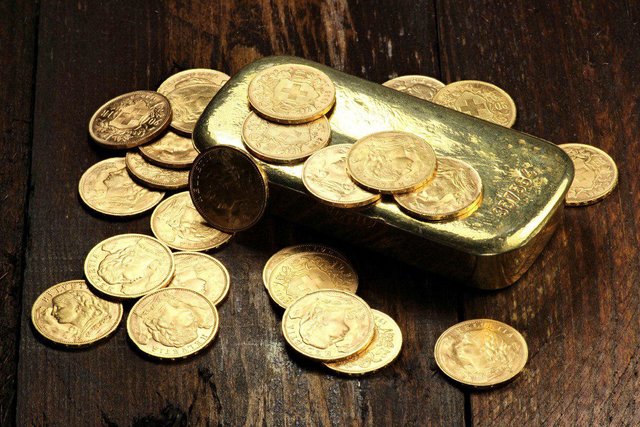 Tokenomy of Digital Gold (GOLD)
I will like to reiterate that Digital Gold is on Ethereum platform, whose transfer, in the course of Amy transaction does not require a high fee. Amazingly, the transaction of GOLD on the Digital Gold platform is free, where you can purchase and sell your tokens against BTC and ETH. It has a circulating supply of just 3553GOLD, with a total supply of 9198GOLD. It is hard to find projects with such limited supply. You need to check the CoinMarketCap for more information and that will make you know that GOLD has prospects. If you miss out of this, you are missing a great deal.
The quantity of Digital Gold purchased is insured by the real gold itself, the real gold which backs the GOLD token is physically committed to the organisation's vault, therefore, whenever GOLD tokens are bought, an equivalent amount of gold is kept safe I'm the vault. Regular audits of GOLD and the amount of gold in the project's vault is taken with the aid of the professional BullionStar — an accomplice of the venture. DIGITAL GOLD is a liquidity-provider, consequently, institutional grade traders and large capital investors can make huge GOLD purchases without the concern of inadequate gold supply.
TRY READING THIS FOR A MINUTE
Digital Gold has no risk. Your investment in a GOLD token cannot be lost, except it chooses to increase in value. So instead of loading, you gain. There is no fear of losing your assert to whatever form of occurrence; theft or other natural disasters. This is based on the fact that it is backed by a real physical asset.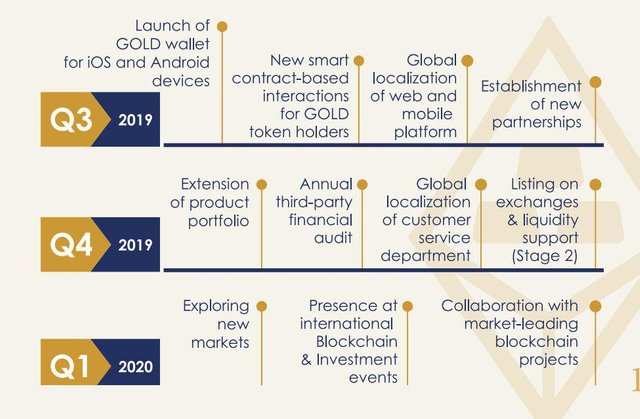 Conclusion
There is a general adage that says "If you cannot beat them, join them". The fact is that it is hard to see any of the new projects in the space that can beat Digital Gold. Even hundreds of the old ones might not be able to withstand it. Which is why joining Digital Gold is a blessing. If you are not a part of it, then you are making a mistake. However, I will urge you not to make such a mistake.
To access more information, you can visit the following links: WEBSITE; ANN THREAD; BOUNTY; WHITEPAPER; TWITTER; STEEMIT; TELEGRAM and REDDIT.
BTT USERNAME: Denreal
BTT PROFILE LINK: https://bitcointalk.org/index.php?action=profile;u=1946802
ETH ADDRESS: 0x4a29c8FE68efCc2A3a071fd9F436edA63DB7Ba02