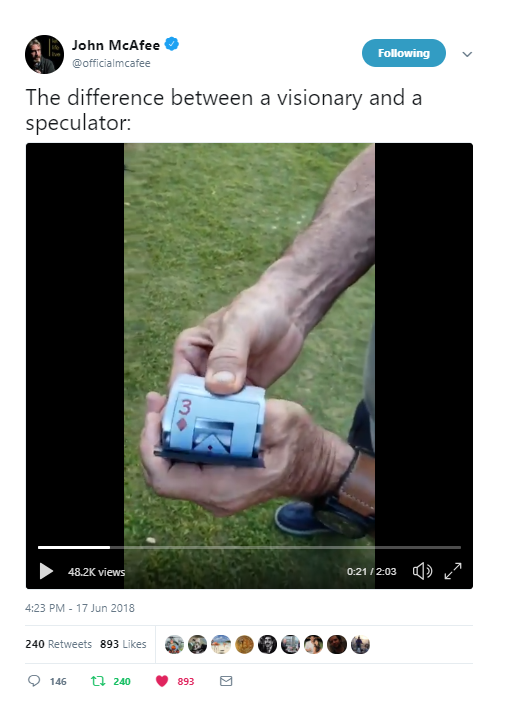 A "must see" tweet by John McAfee
Earlier on I was checking my twitter feed and came across a great tweet by John McAfee.
Regular readers of my Blog will know that I am a huge fan of John McAfee and share the same vision he has of where #Bitcoin, #Blockchain and #Cryptocurrencies are heading.
For those that may not have seen the tweet, here is the link..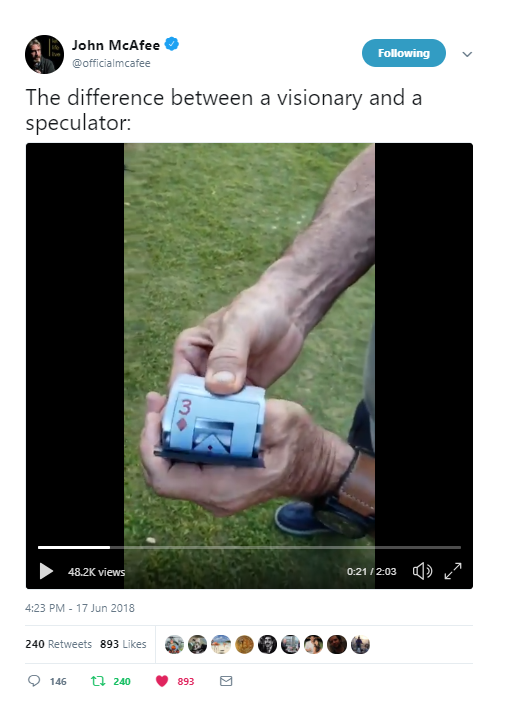 The difference between a visionary and a speculator.
John McAfee
https://twitter.com/officialmcafee/status/1008490388112465923
Credit: John McAfee
How many picked the three of diamonds?
How many picked the three of diamonds? I guess you all did..!!
News coming soon
Following on from the Blog I published yesterday, I am excited to share with you the decision I have recently made and looking forward to sharing with you my vision of #Steemit and the #Steem #Blockchain later today and what I have decided to do.
Thanks again for reading.
Stephen