BLOCKCHAIN 2020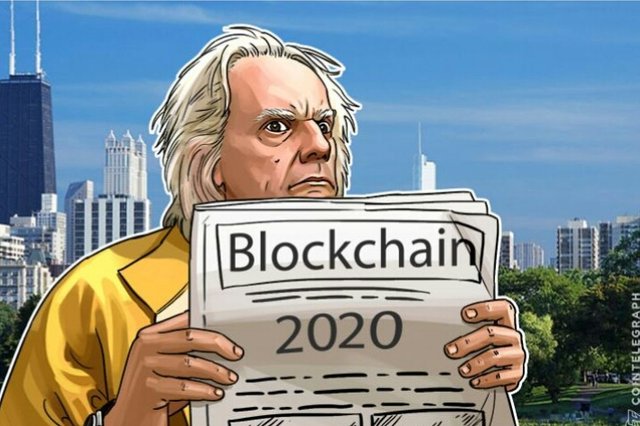 Credit:cointelegraph
I was scanning my news feeds earlier and came across this great piece by Cointelegraph.
It is another brilliant piece and credit to Cointelegraph for the content.
https://cointelegraph.com/news/90-percent-of-top-execs-expect-blockchain-to-transform-markets-in-five-years
Credit:cointelegraph

Credit:cointelegraph
TRANSFORMATIVE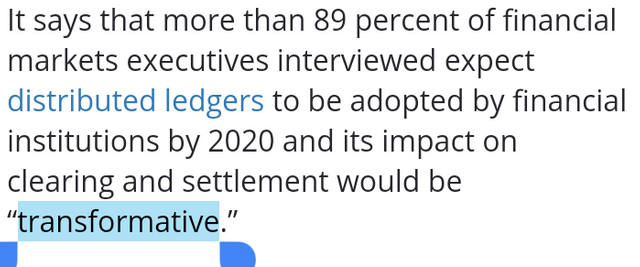 Credit:cointelegraph
2017 is set to be the Banner Year for BLOCKCHAIN and the Distributed Ledger Technology as the Internet as we know it comes into "adulthood" and begins to mature for the first time since its creation.
In theory the Internet is set to undergo a full revolutionary change as server programmes migrate from a centralised environment to a decentralised distrubuted environment.
This transformation is effectively going to re-invent most, if not all, applications as this new Global distribution of data is recognised for its sheer brute force and power in comparison to the antiquated and outdated centralised systems of the 1970's.
Never before in the last +35 years have we seen such a tectonic shift of technology and the crazy thing is most people are still totally unaware of it..!!
It's a bit like someone in the 1970's telling you that the Internet would change everything.
Well Blockchain WILL CHANGE the Internet..!!
Once again thank you for reading.
Stephen