Announcing the Skara Tokensale - Get more out of our game than just a good time
Announcing the Skara Tokensale


We all put a lot of time into our favorite game. Our Skara community members know this - some of our players have put hundreds of precious hours into perfecting their fighting style!

Time is valuable, should be rewarded and games have tried rewarding their players in various ways. It's always nice to get a new Steam badge, but turning that time into somethingvaluable has required bending the rules.

Until now. As we are proud to officially announce our token sale.

Thanks to new cryptocurrency technology, it is now possible to make our game rewardstradable in the greater world economy through a legal, and regulatory compliant method.

As an innovative studio that always pushes the limits for our players, we decided to beone of the first games to implement this technology.

SKARA is therefore announcing the creation of a new cryptocurrency in the form of anERC-20 token based on the Ethereum blockchain.

We call it a SKARAT (SKARA Token - SKT), which can be traded on the open market.

We will share more details about this and how SKARATs can both be used in Skara, and outside of the Skara Universe, over the coming weeks. You can also dive into much greater detail now by reading our whitepaper, here.

For now, here are a few relevant details:

- The Pre Token Sale will start today.
- A Maximum €5 MM will be sold during the Pre Token Sale.
- There will be a bonus structure depending on the amount contributed, but all pre-sale tokens will be vested for a minimum of 3 months.
- The Token Sale itself will start 23rd January 2018 at 5pm CET (11am ET).
- The hard cap, and the absolute greatest amount of funds we will raise is €10 MM.

In order to participate you must join our whitelist. This is in order to ensure the widest and fairest distribution of our tokens, whilst also ensuring there is not the chaos of a token sale performed in minutes.

To comply with our whitelist procedure, which we welcome you to join now, please visit https://www.skaratoken.com/

Registering will ensure you have the right to contribute to our token sale. If you have not registered for the whitelist, you will be unable to participate in the main sale during the first 2 days and are not guaranteed to receive any tokens.

We would like to take the opportunity now to thank you for your previous and future support and to let you all know the pride and responsibility we feel in continuing to build this incredible universe alongside you.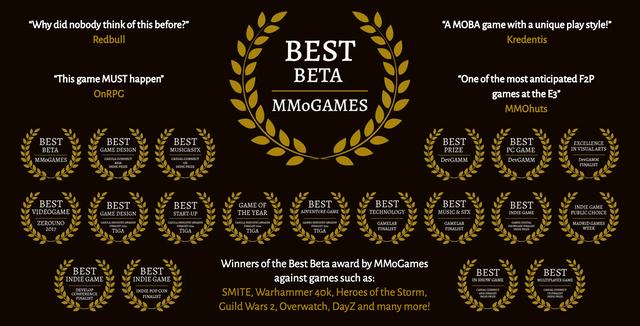 Follow us on: Bitcointalk | Steemit |  Medium |  Telegram  |  Discord   |  Youtube    | Facebook | Twitter | Pinterest | Instagram