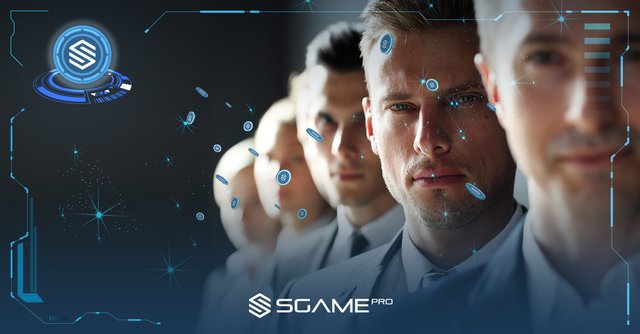 The online gaming industry has found a new taker in blockchain technology. The distributed and incorruptible ledger has a wide array of applications in solving inherent issues of the gaming ecosystem. Sgame Pro™, a leading mobile game aggregator, has developed a platform that aims to bring benefits for all participants in the mobile gaming segment, including players, publishers, merchants and influencers.
The platform, which is all set to launch its token sale in September 2018, has worked over two years to create a unique ecosystem, with its ERC-20 compatible SGM token at its heart, in which all participants can thrive. Let's take a look.
For Players
Players will have an unparalleled gaming experience, where they can mine SGM tokens simply by playing their favourite games on the platform. Based on a 'Proof-of-Play' protocol, the system will reward them with crypto tokens, based on the time and effort they put into a game. Players can then use these tokens across the platform, to buy digital and physical products and for use across all games and challenges.
Sgame Pro™ will allow them to play traditionally single-player games in asynchronous multiplayer formats and, for the first time ever, they will get a portion of the advertisement revenues generated by the platform. Apart from all this, the players can also stay abreast of the latest announcements and releases by different gaming publishers.
For Publishers
Since the platform will aggregate millions of players under one roof, publishers will have easy access to their target audience. Moreover, the platform's association with the #1 gaming YouTuber, Pewdiepie, will provide them a chance to reach out to more than a 60 million strong follower base, facilitating free global marketing.
'Challenges,' a format on the platform where players will be able to compete with others in multi-player game formats for a specific number of SGM token, will be a perfect opportunity to incentivise players for longer playing times. Moreover, publishers will also receive a portion of the fee generated by 'Challenges'. This will essentially negate the aspect of invasive advertising or forcing players to buy digital goods just to compete adequately, which most publishers in the freemium games have to resort to.
For Influencers
Through a referral system, influencers on the platform will be able to monetise their following. An ongoing revenue stream will be generated in the process of generating leads, and this is irrespective of whether the lead turns out to be a gamer on the platform in the long term or not. These incentives will be in form of a portion of the SGM tokens mined by the newly introduced player.
Nowadays, the main source of income for influencers comes from private companies wanting to advertise their products, rather than traditional social media platforms like YouTube. This has posed a risk of influencers losing their followers. Through the Sgame Pro™ system, influencers will be able to stay in the game, without compromising their image.
For Merchants
The cost of online marketing is skyrocketing with every passing year, plus there is a dearth of high-quality player data for promotional activities. On the Sgame Pro™ platform, merchants will have access to multiple publishers and gamers, all in one place. Through the 'Marketplace' and 'Special Offers' sections they will be able to promote their products online with ease.
Founder and CEO of Sgame Pro™, Gip Cutrino, stated that since every aspect of the platform is based on the SGM token, the need for spending fiat money will be done away with. This will increase user-engagement rates. Moreover, there isn't any crypto mining barrier here, with no costly computing power involved and no complex technicalities. Players are simply mining tokens by playing games on the platform.
To know more about the token Sgame Pro™ sale, visit sgamepro.io and follow on Facebook, Twitter, Instagram and LinkedIn.