🚀WIENCHAIN - Incubation platform for business 🔥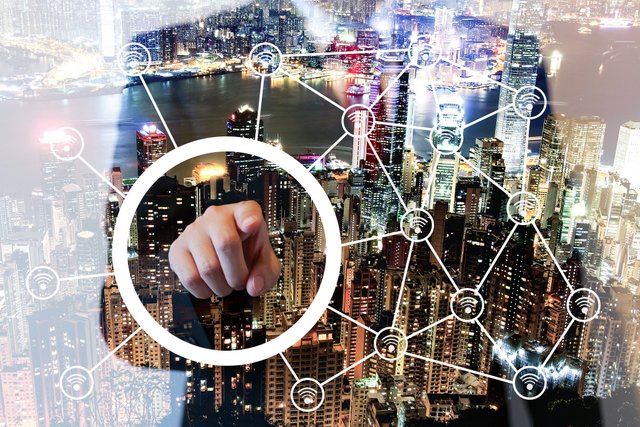 Agree that each of us has his own dream. For some, it is small and modest, for others it is larger and brighter, and for others it is very global, capable of making a qualitative difference to the lives of tens of thousands of people around the world. And such dreams, as you may have already guessed, are inherent in those people who spare no effort to develop or develop some new solutions for our daily processes. And I think it's cool! Since this is the direction in which our entire world is developing. When one thing replaces another, allowing a new look at already outdated and outdated processes.
And the project that I want to tell you about today is one of these innovators who can transform our entire reality, opening up a horizon of unprecedented opportunities. And this project is called Wienchain.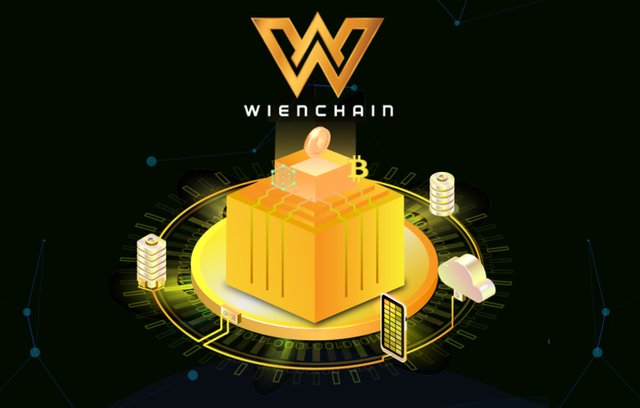 About the project and its features
Starting my story about Wienchain, I will say right away that this is a multi-faceted system that includes both a decentralized Autonomous organization and a hybrid consensus that combines two directions at once: mining and masternodes. But we will talk about them later.
In the meantime, I suggest that we return to the question of who and why the Wienchain platform was created for?! And if you remember my opening words a little, you will probably understand that this project is created for all those who want to realize their dreams. Namely, to create their own startup projects or to transform with the help of the platform and its existing tools already available.
In short, Wienchain is a platform for entrepreneurs, freelancers and all owners of ready-made business solutions who wholeheartedly want to implement modern blockchain technology in their internal and external processes. But due to the lack of necessary technical and financial data, they cannot afford it. And with Wienchain, this whole process is not only feasible, but also entails many other pleasant reasons. Starting with saving resources, ending with pleasant rewards.



Advantage
That is, if you have some cool idea that requires modern decentralized blockchain technology, then you can easily voice your idea by sending this proposal to The wienchain proposal system. Then get feedback on the idea from the Wienchain community itself, which will be held in the form of a vote of participants. And then get either partial (step-by-step) or continuous funding for your startup. As you can see, the chain of logical actions is quite simple. Therefore, each of us can deal with it.

However, the advantages of Wienchain do not end there. On the contrary, for all its supporters who decided to take a direct part in the development of the ecosystem itself, becoming a miner or a masternode, the developers have prepared a lot of pleasant things. Namely, all possible rewards and available levels of authority that allow you to directly ensure the security of the network, as well as make decisions in the distribution of funds and support of all transactions.



Mining and Masternode
If in a nutshell to describe each direction within the Wienchain system. The mining Itself is based on the POW algorithm and The latest x16rv2 hashing algorithm. Thanks to this, the Wien system will be able to support both processor and graphics mining, while receiving up to 21% of profit in the form of remuneration for each Wien Block.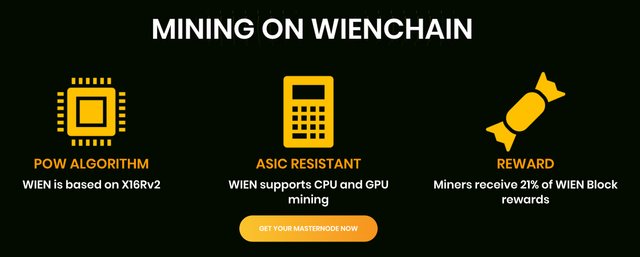 Masternodes play an equally important role in the entire Wienchain ecosystem. Not only that, they are responsible for the security, smoothness and speed of all data transfer. They also have the right to vote, which allows them to play an important role in the development and management of Wienchain. At the same time, please note that masternodes receive the highest percentage of remuneration from the block reward, which is almost 50%.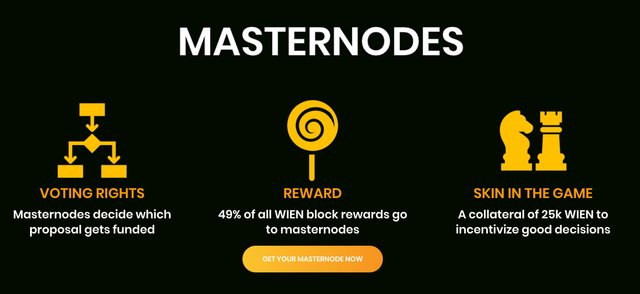 Conclusion
Of course, everything I have said here is just the tip of one big iceberg. That is, the layer of information that I told you about is not all that is in Wienchain. Therefore, to study all its aspects in more detail, I invite you to look at the expanses of official social resources from the project itself. Where you in one way or another will get the most detailed answer to any of your questions.
After all, even within the official site, you can find the most detailed instructions on how to become a miner or masternode within Wienchain. And I think this is also important. At the same time, I think I will finish my article, I hope you were interested in reading it to the end. Therefore, I will be glad to receive your support in the form of feedback.



Official resources of the Wienchain project:

WEBSITE: https://wienchain.com


BOUNTY: https://sociali.io/ref/uK37113294


TELEGRAM: https://t.me/wienchain


WHITEPAPER: https://wienchain.com/wp-content/uploads/2020/03/WIENCHAIN.pdf


FACEBOOK: https://www.facebook.com/wienchain/


TWITTER: https://twitter.com/wienchain


MEDIUM: https://medium.com/@wienchain


REDDIT: https://www.reddit.com/user/WIENCHAIN


LINKEDIN: https://www.linkedin.com/company/wienchain/


INSTAGRAM: https://www.instagram.com/thewienchainproject/


YOUTUBE: https://www.youtube.com/channel/UCSE0jWhboiHmlmvHLv2JGGA


GITHUB: https://github.com/wienchain


BLOCK EXPLORER: https://explorer.wienchain.com

AUTHORSHIP:


MY BITCOINTALK USERNAME: maximiano


MY BITCOINTALK PROFILE LINK: https://bitcointalk.org/index.php?action=profile;u=2757217


MY ETH ADDRESS: 0x1508458f911b05d78fCdDbB7255710d5dc7aD6d4


UNIQUENESS 100%: https://text.ru/antiplagiat/5e9579463bfce