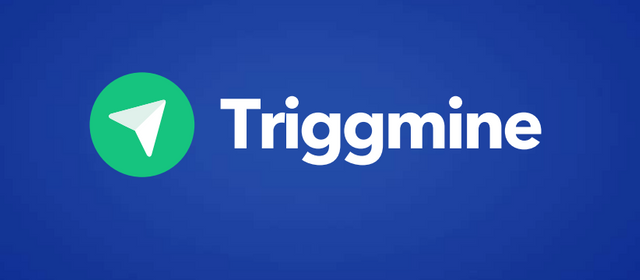 It's great that you and I are living in such a time. When around us reigns abundance and a huge selection of everything that we want. If you have not had time to guess what I'm talking about, I'm talking about trade and professional services for small, medium and large businesses. Thanks to the gradual development of society, we have a unique opportunity to buy a variety of household items, furniture, clothing, equipment and much more without problems and in the shortest possible time, with both offline and online. You might think that everything is perfect and there are no limits to perfection, but it is not.
If we look at the whole industry of entrepreneurship on the other hand, we will see how many problems and difficulties it has to overcome before any business will achieve its goals. Today, we will not touch upon the creation of goods or products, but rather on the way to their implementation, that is, marketing and advertising, small and medium-sized businesses.

Problems
All of you know or at least guess that before we buy any product, the manufacturer is obliged to attract our attention with its advertising company. At what to draw attention so that we choose their product or service from a large number of similar goods or services. I do not know how much you imagine all this, but in practice it is a very long, complex and expensive process. After all, any marketing company should be designed for the consumer so that after watching a commercial or ad we have a thought or desire to purchase a particular product.
With the advent of the Internet, many entrepreneurs began to use in their marketing activities sending advertisements through emails, targeted advertising and other advertising tools. However, many entrepreneurs because of their low awareness are not able to effectively configure a particular type of Internet advertising, which ultimately leads to high costs and low profits. After all, not all beginning small and medium-sized entrepreneurs have enough time to go into all the details of the process of Internet marketing. Moreover, not everyone has enough money in the early stages of their business, hire a professional, so that he could independently and competently configure all types of ads, as well as to put into action all the processes of Internet marketing.
The most insulting thing is that every second entrepreneur faces such problems. Many companies are aware of the problem trying to offer their applications and development, with which you can somehow simplify the whole process of configuration. However, as practice shows, many of these applications are either very difficult to understand, or Vice versa have the most primitive set of tools, which is not half of the task. Again, it turns out a vicious circle, the entrepreneur spends money to earn them in the future, and everything turns out with precision Yes to turnover.
But I hasten to please you, not all as sad as you might think. Thanks to modern technology, a team of specialists has developed a unique project that is able to solve all the above problems quickly and clearly, and most importantly effectively and with minimal cost.

Project and its features
Today we will talk about the project called – TriggMine. This project is a simple Blockchain platform that contains all the necessary tools that can provide high-quality e-mail marketing services.
The main task of TriggMine is:
saving capital and time for small and medium-sized businesses;
in a fast and almost automatic process of launching all the necessary functions for a quality marketing company;
the presence of artificial intelligence is designed to quickly personalize the customer base, as well as to make them the most profitable offers. At the same time to accompany the entire advertising campaign with bright and attractive visual effects;
this will improve the overall performance and revenue of any company. Since intelligent data collection allows real-time integration with any service providers, via e-mail.
In simple words, TriggMine can be described as a new revolutionary solution in the advertising and marketing e-mail industry. Now entrepreneurs do not need to configure everything manually, to master a large number of unnecessary functions, and most importantly they will now be able to save their time and money. That is, thanks to the platform TriggMine, they will receive real help, not just an application for sales.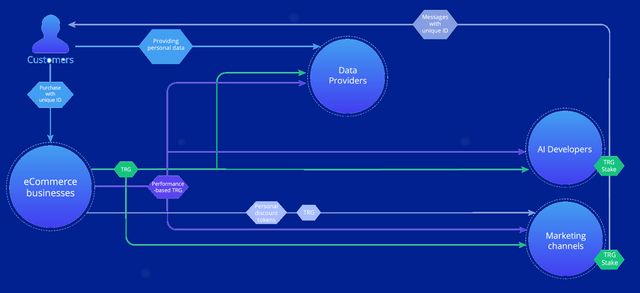 Conclusion
It should be noted that TriggMine has a number of advantages over its competitors. The first and most important thing is that the application developed on the blockchain, therefore, has a number of advantages characteristic of this technology. That is security, transparency and openness. And this is the most valuable thing these days.
I believe that the developers of this application have tried their best and have done everything possible to develop such a unique project that solves a number of existing problems in email marketing. After all, this topic is relevant for all entrepreneurs. Therefore, I dare to assume that TriggMine will find a 100% response from its audience and will become a favorite among its competitors.
But to learn the concept of TriggMine in more detail, I suggest you read all the official sources of the project on these links:

WEBSITE: https://www.triggmine.io


TELEGRAM: https://t.me/TriggmineTokenSale


WHITEPAPER: https://docs.triggmine.io/Whitepaper.pdf


ANN THREAD: https://bitcointalk.org/index.php?topic=3070157


FACEBOOK: https://bitcointalk.org/index.php?topic=3070157


TWITTER: https://twitter.com/triggmine


REDDIT: https://www.reddit.com/r/Triggmine/


MEDIUM: https://medium.com/@triggmine

AUTHORSHIP:


MY BITCOINTALK USERNAME: klimenok1991


MY BITCOINTALK PROFILE LINK: https://bitcointalk.org/index.php?action=profile;u=1238493


UNIQUENESS 100%: https://text.ru/antiplagiat/5b3fbf5c0a07d