🚀Relictum Pro - Blockchain 5.0 of the latest generation🚀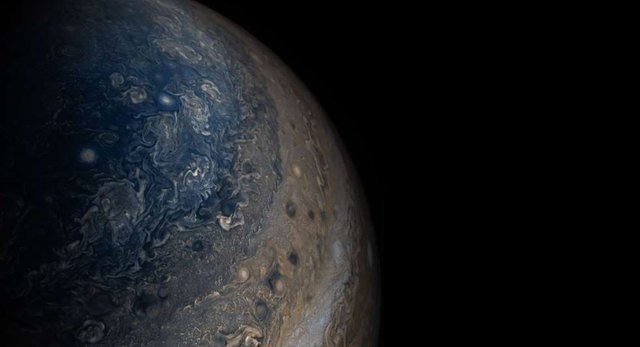 I wonder if Satoshi Nakomoto knew in advance that, following his example of creating a decentralized network, many minds of mankind will offer their own decentralized networks, each of which will differ from each other in its technical characteristics and features. I don't think so.
Nevertheless, in recent years, our world has managed to get acquainted with an incredible number of blockchain projects, the main goal of which is the qualitative development of various spheres of our life. These include healthcare, banking and Finance, as well as real estate, goods and services. In a word, step by step, blockchain technology is being implemented in each of these aspects, transforming the familiar ways of communication into more reliable and secure interaction conditions.
Since the main purpose for which the world's first block network with its own cryptocurrency, Bitcoin, was created was based on a decentralized type of data storage. Access to which does not belong to any server, organization, or even the state. Using a peer-to-peer data transfer system, where all transactions are made directly between users, while excluding various intermediaries of a traditional centralized network.


Problems
However, despite all its power and superiority, the Blockchain is designed to evolve over the years. Because what seemed to be effective and acceptable a couple of years ago no longer meets its goals, and also does not have time to meet its most important indicators, namely transaction processing speed, scalability and security. What exactly are the following points summarizing:
Blockchain 1.0 Despite the fact that the world's first cryptocurrency, Bitcoin, with its Ledger, originated the entire existing market for blockchain technology. Bitcoin has a number of nuances and shortcomings. Which Blockchain 2.0 tried to eliminate. Namely, the birth of the second Ethereum cryptocurrency with all the ensuing advantages and features, including a specially designed and developed smart contract. And here the technology has reached its limits beyond which Blockchain 3.0 has tried to step. During the development of which DAG technology was developed and implemented with its increased transaction processing speed, as well as reduced Commission costs. But as it turned out, these technical characteristics were not enough. Therefore, developers have come to the fourth generation of blockchain by trial and error, where both the speed of filling nodes and the volume of the block itself in the network have been significantly improved, the maximum volume of Which has been reduced to only 268 bytes.
In any case, this did not help to cope with many existing problems within the decentralized network. But don't be in a hurry to despair. After all, it is not for nothing that we are here together with you today, because today I want to present you a completely new generation of Blockchain 5.0. It is simply useless to compare it with all its predecessors. Since leading the Blockchain 5.0 revolution, a project called Relictum Pro. Which I want to talk to you about in more detail today.



About the project
Relictum Pro is the most powerful intellectual platform that has existed for the last ten years, based on a completely new and unique generation of Blockchain 5.0. The main goal of which is to create a new distribution register for the formalization of the entire economic life of each individual. In other words, the 5.0 Blockchain contributes not only to recording events, but is also responsible for recording document flow, delivery, transportation, and logistics of both the user's personal activity and any other legal organization.
In a word, the Relictum Pro application intends to simultaneously solve several tasks at once, using its unique Protocol, which was developed on the basis of TCP IP. This, combined with Blockchain 5.0, will not only increase the speed of transmission of all transactions, but also form a virtual communication channel with each individual node via the world wide web. This method of transferring information allows Relictum Pro to transfer not only the most familiar information, but also entire blocks, bytes, and other types of files that are inherent to external users.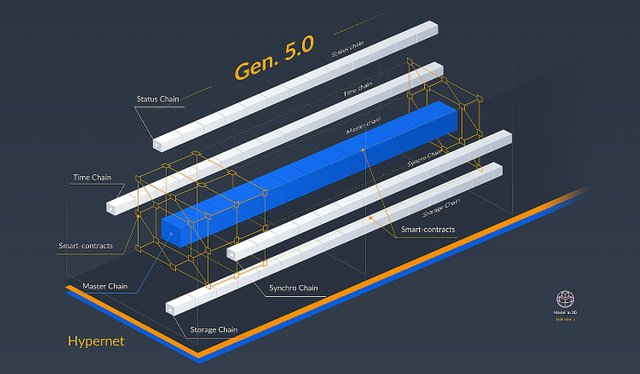 Features
This is because the developers of Blockchain 5.0 managed to reduce the size of their blocks to as much as 120 bytes, which is 8 thousand times less than the value of one block for Bitcoin. Which in turn is equal to 1 million 24 thousand bytes or 1 MB. This kind of distinctive feature can transform the entire principle of data transmission via a decentralized network, thereby speeding up not only the speed of transaction processing, but even its search. Which I think is very important and appropriate in these days, when every fraction of a second is worth its weight in gold.
Thus, the presence of high-tech tools in the Relictum Pro system allows It to become a more cohesive system for storing both financial, medical, and personal data. At the same time, without violating the security and protection system, scaling your blockchain to 10 billion users in the network. It sounds really phenomenal.
By the way, biometric protection helps to ensure security of this level, which we will talk about in a little more detail now.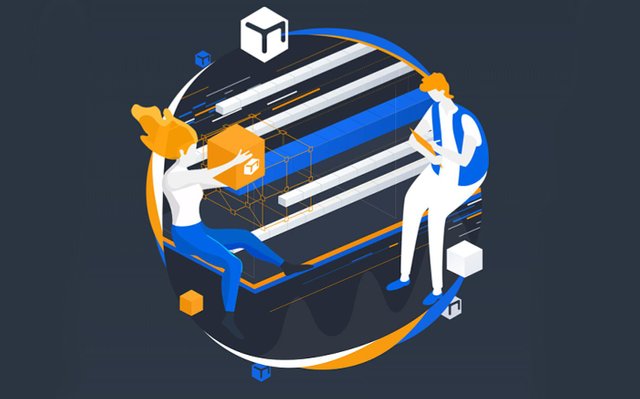 Biometric protection
I am sure that many of you have a partial or complete understanding of what this type of protection is. Of course, in everyday life, there are absolutely different types of biometric protection. They can be either based on your fingerprint, or on the retina of your eye, or for example by scanning your face. The introduction, and the very appearance of this level of protection was caused by an excessive influx of fraudsters in various areas of our life. Especially often these scammers are found where there is a lot of money.
And as you know, the world of cryptocurrencies is no exception, which is actually signaled over the past few years by more than a dozen very large robberies of the top crypto exchanges. But times are changing and developers are trying their best to protect themselves and their users from inadequate cryptomachines. Introducing two-factor authentication and other biometric data. Increasing the security level of each active crypto user.
The developers of Relictum Pro also took note of the biometric data verification system. Therefore, we developed our own biometric facial recognition system based on Blockchain 5.0, combining it with SecureCall (that is, with a phone call after which the user will be required to enter their password). Using these tools guarantees maximum security for each member of the Relictum Pro app. After all, even if a hacker somehow breaks the first hash, then finding a second key to it will become a real problem.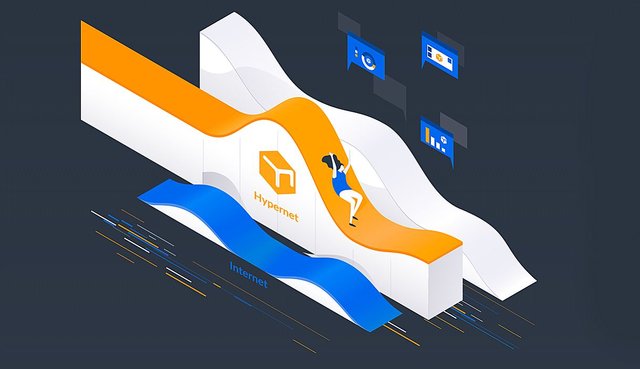 Advantages
Thus, we see how powerful and interesting the Relictum Pro project is with its 5.0 Blockchain. After all, thanks to this system, users will find a single tool for the circulation of their entire life. Since without much difficulty, but with the maximum data transfer speed and a high degree of security, users without intermediaries, that is, directly can exchange all kinds of data. Using an unlimited system of smart contracts along with the most advanced technologies that use elements of artificial intelligence and neural networks.
Offering a state-of-the-art, unparalleled product that targets both existing usage volumes and more powerful processors, including even photonic computers. And I'm already telling you this in General very seriously!
At the same time, as I have already mentioned, the platform itself can work both in private and corporate mode for enterprises, formalizing the entire existing document flow within the organization, which is available even at the international level of the economy.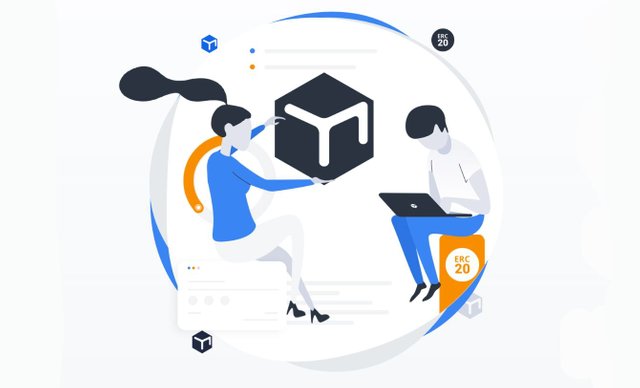 Token
If we switch the focus of our conversation from the platform itself to its token, then I immediately want to draw your attention to the fact that Relictum Pro Coin will be a stable coin. Which in its structure was developed at the intersection of dynamic coefficients of both tangible and non-tangible assets. The mathematical model of which allows real-time correlation of relic coins, leaving the Relic Coin economically stable.
I know it sounds complicated and confusing. However, you can find more information about this on the project's technical documentation pages. Where absolutely every internal process is painted in black and white.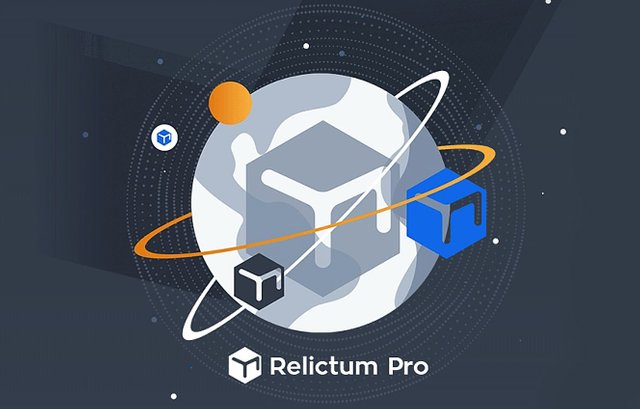 Conclusion
To sum up, it is difficult to keep your words of admiration for the team of specialists who worked on creating a truly great project called Relictum Pro. After all, all their achievements allowed the entire Blockchain technology industry to step far forward, revealing simply unlimited ways of communicating users within its decentralized platform. Which, in turn, I will remind you, includes absolutely all areas of human economic activity within the framework of an accessible distributed registry.
But since the structure of all internal processes of Relictum Pro is simply incredible, it is interesting and technically complex. Then I did not take the responsibility to describe it in my article in the most detailed way. Therefore, if you are interested in delving into the details and their entire structure, then at the end of the article you will find all the official social resources of Relictum Pro with its detailed technical document. Where you can easily find all the information you need.
And this is where my article came to an end. I'm sure you were interested in learning about Relictum Pro. Therefore, I will be happy if you support me with your like and comment on this issue. Also, don't forget to subscribe to my resources so that you don't miss the most interesting projects from me.



Official resources of the project Relictum Pro:

WEBSITE: https://relictum.pro/


PARTNER: https://relictum.pro/partner-link/SxmA75L


TELEGRAM: https://t.me/Relictum_Pro_Official


WHITEPAPER: https://relictum.pro/cabinet/docs/whitepaper_en.pdf


ANN THREAD: https://bitcointalk.org/index.php?topic=5221631


FACEBOOK: https://www.facebook.com/relictumpr/


TWITTER: https://twitter.com/relictumpro


MEDIUM: https://www.medium.com/@relictumpro


REDDIT: https://www.reddit.com/user/relictumpro/


LINKEDIN: https://www.linkedin.com/company/relictumpro


INSTAGRAM: https://www.instagram.com/relictum.pro/


YOUTUBE: https://www.youtube.com/channel/UCvj6aITqEO76WXPgwfjzfYw

AUTHORSHIP:


MY BITCOINTALK USERNAME: maximiano


MY BITCOINTALK PROFILE LINK: https://bitcointalk.org/index.php?action=profile;u=2757217


UNIQUENESS 100%: https://text.ru/antiplagiat/5e39a536128e6