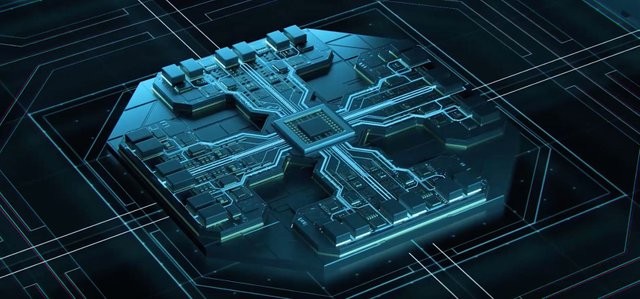 To be honest, when I learned that the world's first computers originated back in the 80s was a little shocked. After all, in fact actively use them began in the late 90s. Of course there were industries when computer technology was in use much earlier, but for mass use it became available only 20 years ago. Today, wherever you look, almost every family has its own computer unit with which people work, as well as perform a number of other functions and actions. What I am inexpressibly glad. After all, it is convenient, fast, and most importantly how much easier our lives, allowing the world to realize their most incredible ideas.


Problems
But, despite all this positive mood, the development of computer technology for many years went by one very interesting law, which proclaimed a twofold increase in the capacity of computers from year to year. This law was proclaimed "Moore's Law". And the most interesting thing is that it worked properly and proved its effectiveness until the beginning of 2011, until the number of computational processes increased by so much that it ceased to be effective and led to a decrease in all necessary nuclear processes. This phenomenon has forced all scientists to start a quick search for a solution to this problem, which gave special effort to the formation of new technologies in the market of computer architecture.
In the meantime, some experts were busy looking for solutions to current problems. The group of other professionals initially, since 1981, was aimed at creating a different type of computer technology that was originally better in all respects. Although it took them too long to prepare and develop it, by the beginning of the twenty-first century they had developed the world's first quantum computers. To date, quantum computers have not only caught up in the development of conventional computers operating under the old Moore's law, but also surpassed them in a number of other technical indicators. Many of you may be puzzled to ask the question, and what's wrong with that?! Technologies are developing, and this means there is a race of a technical nature, who will be better, more powerful and faster?! You are undoubtedly right!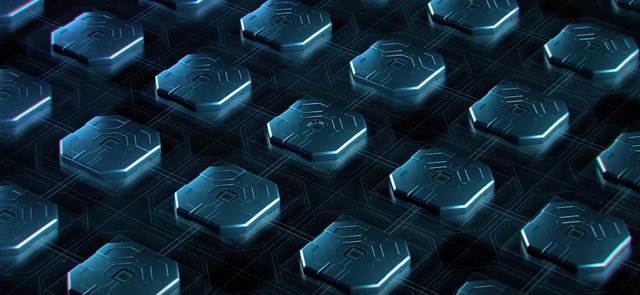 But it turns out that the presence of quantum computers threatens the very young and not yet fully strengthened blockchain technology. Because the power of a quantum computer is so great that it can with a probability of 51% to attack any blockchain and seize power over it. Which naturally may lead to the further development of the whole industry. Therefore, many experts have the question of how to protect the blockchain technology and make it even more reliable and secure. This is what we are now with you and talk, but to be more precise about the project, which seeks to implement all this in life. Interested? Then read my article to the end and you will learn much more than you knew before.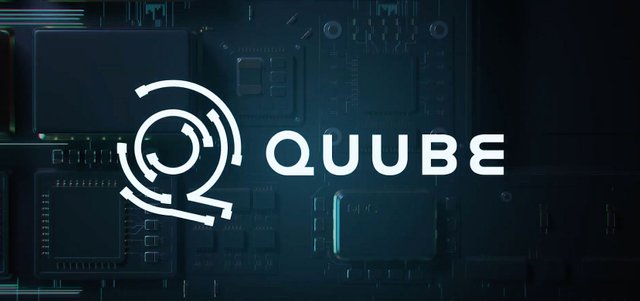 About the project and its origin motives
The project, whose concept interested me, called QUUBE. As you have already understood, the mission he undertook is quite serious and very necessary in our days. Therefore, before creating this project, its founders spent more than a dozen hours thinking about how to realize all their goals and plans in life?! And as not strange, the answer proved so is simple, that they immediately came to action. Thought that they had struck around the same quantum technology. After all, if there is such a powerful and strong enough technology, then why suffer and create something even more powerful than this (while it may take years), so the QUUBE team came to the conclusion, why not use the same technology, only for the benefit of blockchain technology?! And so the main concept of QUUBE was born.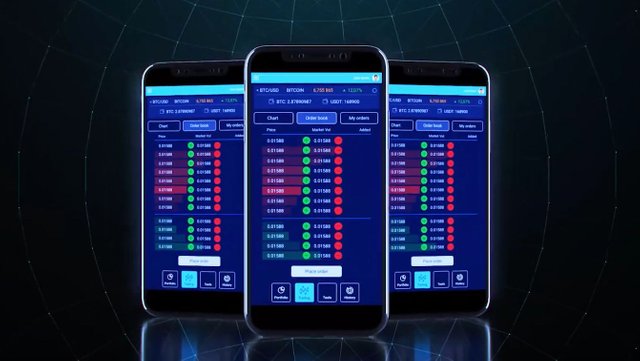 Features and benefits
Thus, completely new methods of using quantum technologies were born, and most importantly, their presence in the structure of the blockchain allows to be resistant to various hacker attacks, as well as to use the most powerful encryption methods for QUUBE. And in order for all this to be as effective as possible in all manifestations of the cryptographic world, the founders of QUUBE have developed special software that allows you to use quantum technologies in cryptographic wallets and any other crypto-currency exchanges. At the same time, exchange processes within QUUBE will speed up all trading processes, as well as contribute to the creation of new secure markers, securities and other corporate bonds.
Thanks to all the above methods, the QUUBE ecosystem appears to us as a completely new and unique engine for safe fundraising for both accredited and non-accredited investors. That in turn allows you to check the world's first quantum security and specially developed on this basis Launchpad markers, when investing in STO/ICO projects.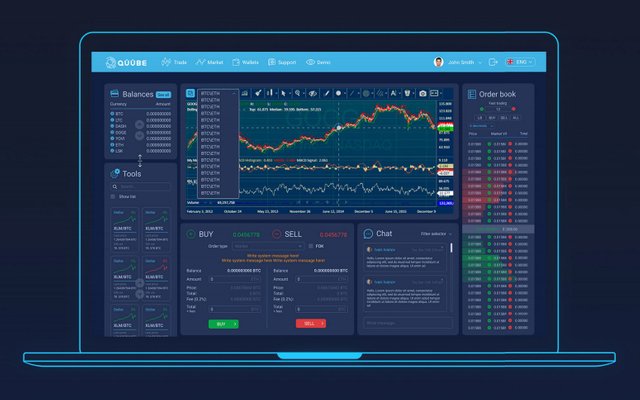 Token
Naturally, in order to fully implement the conceived project, the founders need the appropriate resources, on the basis of which they will be able to realize a unique combination of technologies in life. Thus, for the initial placement, they are ready to offer their internal marker QRP, with a total delivery amount of 250 million units. It is important to note that this token will be presented on the basis of the Ethereum blockchain and comply with the ERC20 standard. That will make it more accessible and adaptive to different types of cryptocurrency wallets. As for public sales, only 175 million QRP will be allocated for them with an initial cost of $0.5 USD for 1 QRP. The unsold part of the coins will be automatically distributed on the exchange for further use within QUUBE.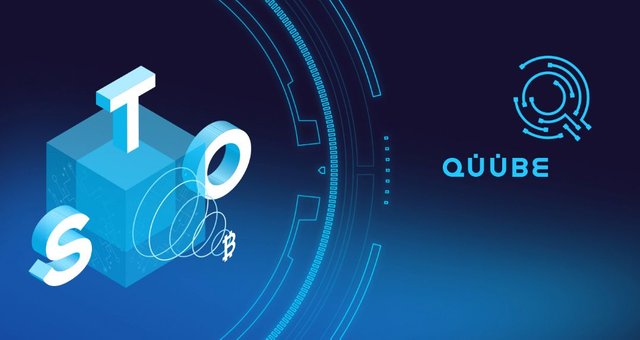 Conclusion
Summing up, I would like to once again note that QUUBE is a new look at the existing threat to the entire blockchain technology. Moreover, QUUBE is a practical application of all available technologies for the benefit and in the name of the development of a young and very promising blockchain technology, protecting it from all sorts of dangers. That is why I decided to share with you such a unique concept, which I have never seen before.
But since my review is only a light introductory nature, I invite you to a more exciting journey, where you will get acquainted in a dense with the entire structure and not disclosed features QUUBE. To do this, you only need a light touch of your curiosity and enthusiasm, on the basis of which you will plunge into the world of QUUBE. And in order to make it even more accessible, I have prepared all available Arsenal of official resources QUUBE. Links which you can find at the end of this article. Thank you for your attention and see you soon!



The official resources of the project QUUBE:

WEBSITE: https://quube.exchange


TELEGRAM: https://t.me/QuantumWarriors


WHITEPAPER: https://quube.exchange/static/assets/docs/Whitepaper-QUUBE.pdf


FACEBOOK: https://www.facebook.com/QuubeQuantum


TWITTER: https://twitter.com/quube_exchange


MEDIUM: https://medium.com/quubee-exchange


REDDIT: https://www.reddit.com/r/QuubeEx/


LINKEDIN: https://www.linkedin.com/company/quubesecurityexchange


YOUTUBE: https://www.youtube.com/channel/UC20AlUjjnNADkd7hd-dBW7A

AUTHORSHIP:


MY BITCOINTALK USERNAME: klimenok1991


MY BITCOINTALK PROFILE LINK: https://bitcointalk.org/index.php?action=profile;u=1238493


MY ETH ADDRESS: 0x90051516FC3451D7bF1b5e7D0A4486757FC81C32


UNIQUENESS 100%: https://text.ru/antiplagiat/5d81f936a3280