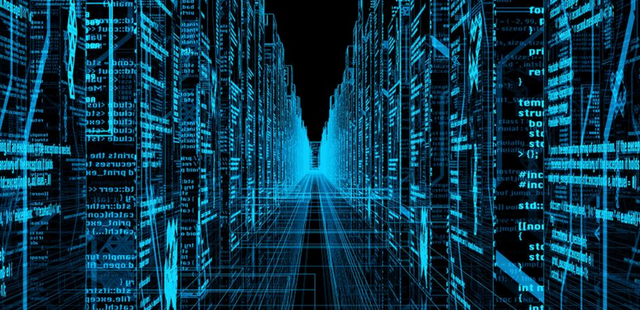 Every day I see how much, in terms of its development, humanity has stepped forward. Every day, just trillions of gigabytes of data are processed around the world, which is a chaotic stream that provides us with all the information we need. However, the entire existing data system is subject to serious shortcomings that lead to irreversible consequences.
Problems of information systems
As you have already understood, due to the huge growth of information data around the world, the question of how to properly maintain and organize them. After all, many data producers can not properly guarantee these very points, which in turn leads to problems with the authenticity of the data and their vulnerability to fraud. Although now there are a large number of small companies that seek to somehow organize the data, resorting to the use of AI. But, alas! AI does not have the ability to access a large amount of data at the same time, because it lacks all the necessary tools and appropriate algorithms for this action.
This in turn reduces the production of genuine data and encourages small companies to trade in unconfirmed data. Causing instability of the entire data ecosystem. What to do, because as practice shows, producers of information data, just poorly motivated to provide in full genuine data, as receive payment, only for the first sale.
This is a vicious circle formed with the world, which simply needs radical changes. It's great that there are people who care about this situation and they have made every effort to develop a universal, unparalleled system that is ready to organize and organize the entire data ecosystem. What is this project and what are its peculiarities, I propose to examine you in detail.
Design feature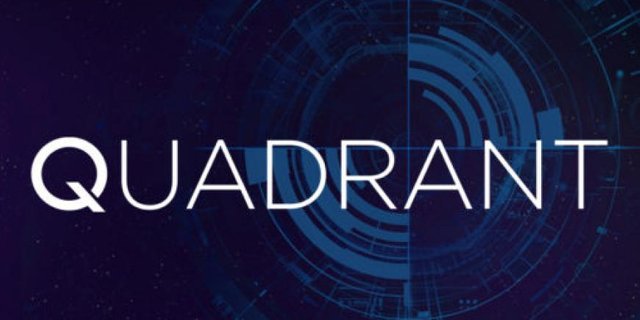 My review today focuses on the Quadrant Protocol. This Protocol was developed on the blockchain technology, with the help of which It is able to provide open access to the creation and dissemination of data. Thus exposing the entire chaotic data space to an orderly, authentic and secure origin. In simple words, the Quadrant is a kind of scheme in which all the organization of decentralized data will take place.
The main objectives of the Quadrant
Developers clearly understand the current picture of the world and know how much the entire data economy is imperfect. That's why, by creating a Quadrant, they intend to build a new data economy, reducing the power of large data savers who are prone to data opacity issues. Thus, Quadrant will create its own data sources, ensuring their authenticity and full transparency, so that everyone who pays for their data has the opportunity to trace the chain of data and verify their authenticity.
How it works?
In fact, everything looks quite simple. Quadrant, acts as an infrastructure that, with the help of AI and DaaS services, provides data exchange between different organizations. This approach allows you to sell safely any data using smart contracts. At the same time, perform a large number of transactions in a minimum amount of time.
In fact, Quadrant will allow everyone without exception to take an active part in the exchange and purchase of data, whether it is an individual or commercial. Since the use of such a Protocol is very important for many areas.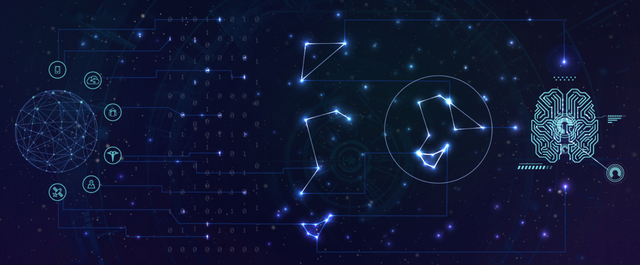 Advantages
The first advantage, I want to highlight the General concept of Quadrant, which seeks to solve the current problems of the modern data economy. At the same time, its active commitment to full transparency, security and reliability of data transmission. Properly allocate resources between the largest and smallest companies, encouraging them to honest, fruitful and mutually beneficial cooperation. Thereby guaranteeing the authenticity and security of all provided data, from any fraudulent actions, hacker attacks and other illegal interventions.
Quadrant developers have tried their best to develop a simple and intuitive interface. Which ensures smooth and uniform operation, both between large and small companies.
Conclusion
At the end of the review, I want to note that this project has made a pleasant excitement in the world of the crypto-currency market. Many crypto experts, I predict-Quadrant bright and promising future. Since it was created by a team of highly qualified specialists from Singapore, making every effort to create such a universal Protocol as – Quadrant.
To get acquainted with the concept of Quadrant in more detail, I suggest you go to the section of technical documentation, as well as to study the social resources of the project.

All the necessary information you can get on these links:

WEBSITE: https://www.quadrantprotocol.com


TELEGRAM: https://t.me/quadrantprotocol


WHITEPAPER: https://www.quadrantprotocol.com/whitepaper.pdf


ANN THREAD: https://bitcointalk.org/index.php?topic=3676988.0


BOUNTY THREAD: https://bitcointalk.org/index.php?topic=3739014.0


TWITTER: https://twitter.com/explorequadrant


FACEBOOK: https://www.facebook.com/quadrantprotocol/


REDDIT: https://www.reddit.com/r/quadrantprotocol/

MY BITCOINTALK: https://bitcointalk.org/index.php?action=profile;u=1238493