🔥MozoX – the project discrediting pedestrian traffic in shopping centers, retail outlets and other facilities🔥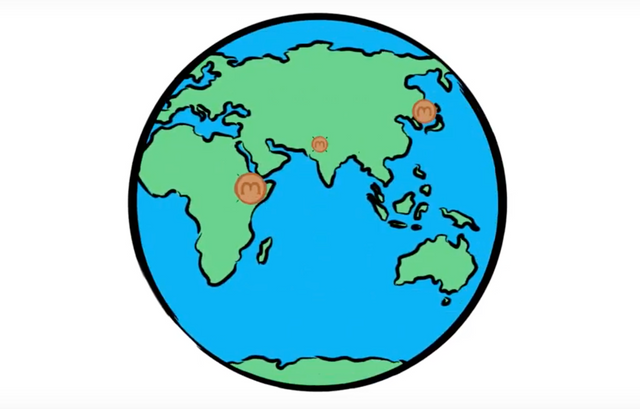 The world of business has always been not only one of the most profitable, but also risky areas at all times. After all, starting your way in entrepreneurship you do not know for sure whether your business will go uphill or not?! Is your product in demand or not?! Moreover, will your advertising be effective or not?! And such questions/doubts can arise just dozens or even thousands of every modern entrepreneur. After all, as practice shows, the entrepreneur must always be in search of solutions to certain problems, most of which are associated with the flow of customers.


Problems
Why exactly customer flow is an often common problem among all entrepreneurs from around the world. The answer is obvious, because thanks to customers and will develop a particular business. No customers - no business! Everything is elementary simple. That is why many entrepreneurs are trying to maximize the use of as many advertising platforms to attract their potential buyer. However, as practice shows, many of these methods and methods are already pretty outdated. People are not interested in reading Bulletin boards or receiving some printed advertising leaflet. For the modern buyer, this in most cases does not matter.
Moreover, now in the modern market people are more willing to come to a particular store, where there is a well-thought-out loyalty system. Which in one way or another encourages the user for his purchase made specifically in this store. But even here it can be extremely difficult to regulate the flow of such customers. Since such a program works only when the user himself decided to go to your store. And how many customers pass by you every day if you have an offline store. I am sure tens, hundreds, and even thousands of potential customers, if your shop is located in a shopping center.
Thus, we see the untapped potential of customers who just need to somehow and something to attract, so that they are very happy to visit not only your store, but also made the necessary purchase for themselves. What if I told you that the tool ready to implement this idea is already there and ready to provide you with such a unique opportunity right now?! Interesting? Then read my review to the end and you will learn a lot more interesting things.


About the project and its features
So, as you have already understood, we will talk about a new project that not only seeks to bring new communication tools to the world of loyal business relations, but also to give the world a reliable environment for communication around the world. This project is called MozoX and it is a decentralized application for both entrepreneurs Retailer App and shopper App buyers with their own internal token (MozoX). Moreover, it is important to note that the project has been developing for about three years and has applications available for download for both IOS and Android. Which makes them easily accessible to any type of device.
At the same time, the MozoX platform itself provides simply unlimited opportunities for every entrepreneur who has his own offline business. After all, all he needs is to install an application on his device and Retailer App to choose certain categories for which he would like to encourage his potential buyer who entered the store. At the same time, in order to calculate such buyers, it can also install a special sensor that will read the device of the user registered in the MozoX system. Thus, to give it priorities inaccessible to ordinary buyers.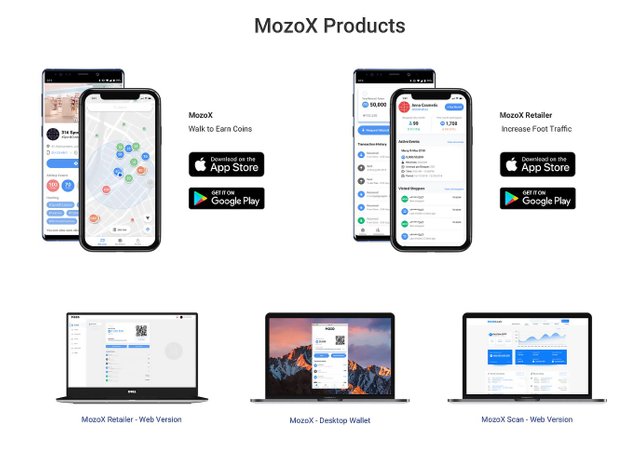 What does it look like?
Let's say you're a shopper and you're walking through one of the malls of your favorite year, and you have the Shopper App installed. So you go between the shopping pavilions of different boutiques and suddenly get on your mobile device notification that now in the store by which you pass, the action is valid. Participation in which you will bring not only a pleasant purchase, but also a bonus expressed by the internal token of the system. At the same time, if you pay for the purchase in these (MozoX) tokens, you gain even more advantages.
And all that sort of thing. In fact, the business owner himself can customize the loyalty system within his application as he sees fit. It can even be a nice bonus in the form of charging a small amount of tokens to each incoming buyer just for the fact that he just looked into his store. I know, many people may think it is irrational to distribute tokens to everyone who enters. However, let's remember how much on average one entrepreneur spends on advertising, during which he expects to get customers?! The answer is many and many. Even in this management there is a so-called graph estimated cost per client.
So why not use this same amount not just in the advertising budget, but immediately pay directly to your client? I think it's much better.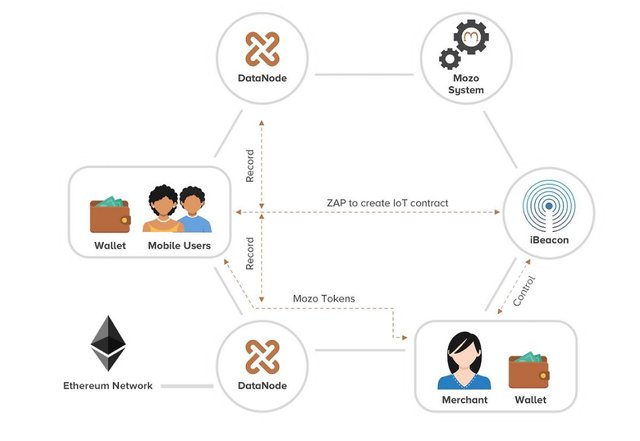 Advantages
Thus, we got close to the most important and probably important features of the MozoX project and its internal token. After all, the advantages of the project is simply a huge set. And the first thing I'll probably start with is the ease of operation of the system. Everything is available in the mobile version of the application, and therefore does not require any additional skills and knowledge in managing your account through the Retailer App. Secondly, entrepreneurs will finally be able to customize how they want the passing traffic of buyers, luring them directly with their first-class advertising offer.
For buyers, this system also presents potential benefits and usability. Since the loyalty system will acquire a new, decentralized character. This means that by receiving MozoX tokens and paying with Them in any stores in the world (who are registered in the Shopper App), customers will have more freedom and benefit from their purchases. Moreover, at the moment more than 38 thousand different offline stores have joined MozoX, ready to offer you the most favorable and pleasant conditions. That believe very it is important given imperfect system loyalty, present in classic the form of what she there is now.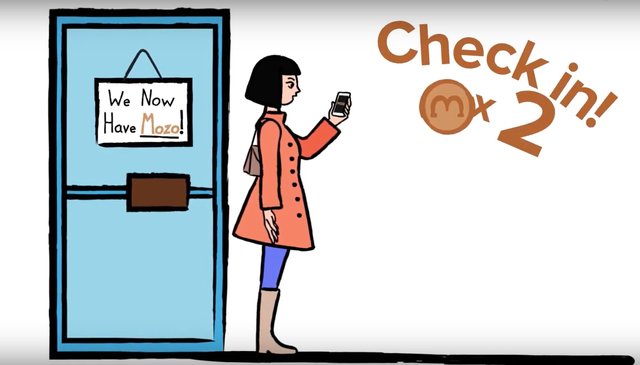 Token
If we consider the MozoX token in more detail, at the moment it is presented on the basis of the Ethereum Protocol, but in the very near future the founders of the platform plan to switch to their own Solo blockchain, which will give us a completely new peer-to-peer network. In this case, the total amount of coin supply will be limited to the issue and equal to 500,000,000,000 MozoX tokens. Which I find very impressive.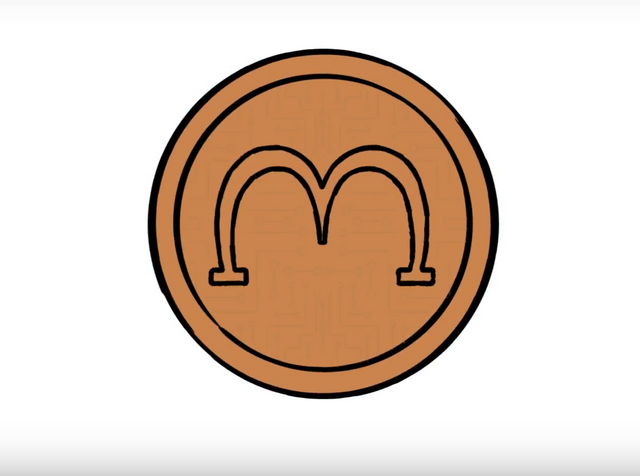 Conclusion
Summing up a logical result of all the above, I would like to note the high growth dynamics of this project, as well as its prospects in development. After all, as we managed to pay attention to the project for three years, finalizing its concept to make it as perfect as possible in all senses of the word. And as this development progresses, the project is joined by partners who are ready to use these tools in their offline businesses. Which I also think is very important.
Therefore, to be in the topic and not to miss such an interesting project as MozoX. I strongly recommend you to continue your acquaintance with the platform through the official resources of the project. Where you can learn many more interesting details and features which unfortunately I did not have time to mention. And on this I perhaps will complete its the review. I hope the information will be for you not only interesting, but also as useful as possible. So like and subscribe to my channel!



Official resources of the project:

WEBSITE: https://mozocoin.io/products


MOZOX IEO AT LATOKEN: https://exchange.latoken.com/ieo/MOZOX


TELEGRAM: http://bit.ly/MozoXOfficialTelegramGroup


WHITEPAPER: https://drive.google.com/drive/folders/1HqgYktv4mqwpZafp6awiOdue6GVkOnXq


FACEBOOK: http://bit.ly/MozoXOfficialFacebook


TWITTER: http://bit.ly/MozoXOfficialTwitter


MEDIUM: http://bit.ly/MozoXOfficialMedium


LINKEDIN: http://bit.ly/MozoXOfficialLinkedin

AUTHORSHIP:


MY BITCOINTALK USERNAME: klimenok1991


MY BITCOINTALK PROFILE LINK: https://bitcointalk.org/index.php?action=profile;u=1238493


MY ETH ADDRESS: 0x90051516FC3451D7bF1b5e7D0A4486757FC81C32


UNIQUENESS 100%: https://text.ru/antiplagiat/5dff6a7d2e7e8