🌍Kleros is a new fair dispute resolution on the blockchain🌍

We all want to live amicably and happily, while doing what we love, working for the good of society and realizing our full potential in a high-quality way. And for this in our world, I think there is absolutely everything. And even if something doesn't exist, someone will soon come up with it or develop it. This is exactly what our social development shows, where every year people create tens of thousands of new and unique products. They develop new sites and applications, each of which appeared only for one purpose. Improve our entire life.
However, despite a certain ideality of the current picture, all these processes have a reverse side, where all sorts of disputes and disagreements arise. Many details depend on the solution of which, therefore, the demand for solving such problems with a faster way to solve them, I want to introduce you now.
After all, as they say in a very interesting book, if you do not know what to do, look around, suddenly your actions are able to solve someone's problem. Therefore, I am sure that the developers of this project were guided by this motive. That's why we created our own unique project called Kleros.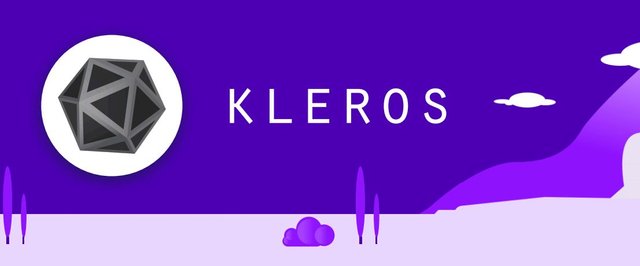 In fact, the essence of the Kleros project is very simple, because It is a decentralized platform aimed at resolving disputes that have arisen within a particular sphere of life of our society. At the same time, the system itself acts as a third independent decentralized party that allows resolving a dispute between the participants of a particular intellectual contract.
I'm sure you're a little surprised by what I'm saying. After all, in fact, smart contracts were created to comply with all the conditions between the two parties. However, this smart contract is responsible for all aspects located within a decentralized network. But what if the situation is outside of it?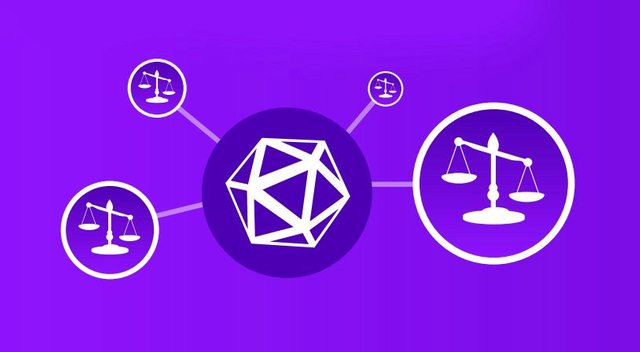 This is where you will need help from the Kleros platform. Since Kleros is an automated and decentralized arbitration court, which includes all members of the jury to deliver a verdict on a particular dispute.
I agree it sounds very interesting. However, in practice, it turns out to be a very interesting, fast and most importantly effective solution to the problems in this category. And to make it a little clear how it all works, let's look at a good example.
Let's say your name is Alex and you live in Paris. You have your own small business and you would like to launch it online so that you have tens of times more potential customers. But you do not know how to create high-quality sites, so without much hesitation you decide to apply for such services on the freelancer exchange to Zoe, who is an excellent web designer and currently lives in Budapest.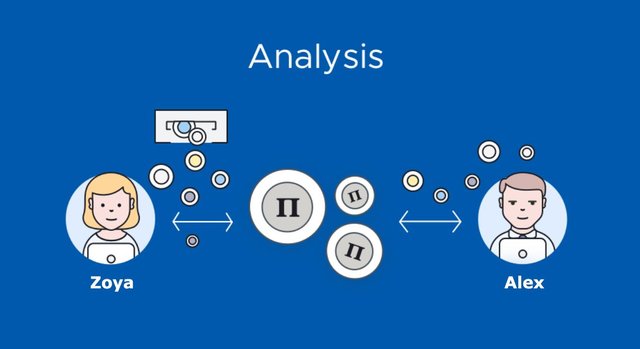 By entering into a smart contract with her, you have determined the terms of implementation of the work and the amount of payment for her work. But after a while, the website you sent did not meet your expectations. You are upset with how Zoe did her job, and she claims that the option she provided is exactly what you ordered.
This creates a dispute that can only be resolved by a third, independent expert who can objectively assess both sides and make an objective decision. And this is where Kleros comes to the rescue. Which automatically selects experts from the existing customer base to handle this dispute, due to all areas of its influence.
What does it mean?! This means that Alex and Zoe's case will be handled by web design specialists and related professionals. In this case, three juries will be used to consider the case and pass sentence, each of which does not know about the existence of the other. Therefore, the decision made by each of them will be analyzed and implemented.
In practice, this will look easy enough. Let's say you are one of these specialists. You are going home on the bus, when suddenly a letter comes to your mail asking for a review of the case between Alex and Zoe. The email contains details of the dispute and claims of the parties. Against the background of which the agent or as it is also called the jury makes its independent decision.
At the same time, this kind of procedure is faster, better quality and cheaper than the current one in the world. Which gives Kleros special privileges.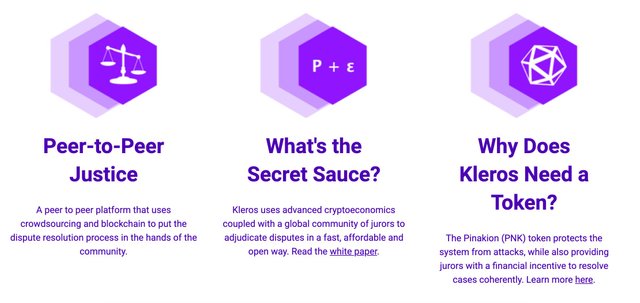 As for me, this is really an ideal system of arbitration, which in itself is devoid of any bureaucratic error, acting as a transparent, decentralized structure. Which I would expand to other court decisions in the future.
So we would certainly have achieved the most real justice for each of us in various areas of our life. But I am sure that this moment is just a matter of time, which sooner or later will happen in our lives. After all, the world does not stand still, everything moves and develops, and with it we grow and develop.
I hope you liked the idea and concept of the Kleros project. Therefore, I invite you to the next section of my article, where you can learn more about the official social resources of Kleros. Thank you for reading my article to the end. I hope it was useful for you. If this is the case, then support it with your like and comment.


Official Kleros resources:

WEBSITE: https://kleros.io/


TELEGRAM: https://t.me/kleros


WHITEPAPER: https://kleros.io/assets/whitepaper.pdf


ANN THREAD: https://bitcointalk.org/index.php?topic=3214189.0


FACEBOOK: https://www.facebook.com/kleros.io


TWITTER: https://twitter.com/kleros_io


REDDIT: https://www.reddit.com/r/Kleros/


LINKEDIN: https://www.linkedin.com/company/kleros


GITHUB: https://github.com/kleros