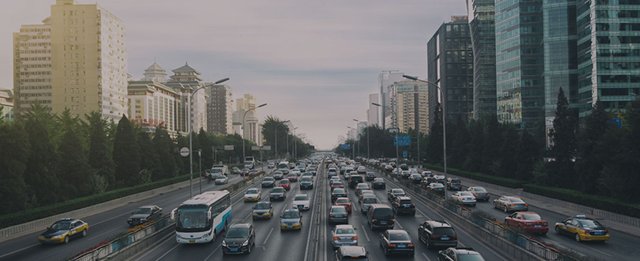 In the modern world, every day the level and quality of human relationships grows and develops, as well as transforms and adapts to new communication conditions. And this is primarily due to the fact that the world and its means of technical communication are changing. Today, when the world of technology as never before has become so advanced that sometimes we do not have time to figure out how it can be used for good, and not to the detriment of themselves?!
It turns out that due to the good growth and development of road transport logistics relations, people not only increased their business performance, but also exposed themselves to high risk. This risk is associated not only with threats to life for a large number of people, but also financial threats to the companies and enterprises that use logistics to achieve their business goals.

Problems
To understand the scale of the problem, let's talk a little about the statistics, which turned out to be very impressive. It turns out that at the moment most of the income (about 40%) from the service sector in China is logistics. This is quite a big value, so the problems associated with this industry are an impressive size. After all, in addition to the financial side of the issue, this area poses a great threat to the environment, as the uncontrolled amount of CO2 emitted by no one regulates, and therefore the environmental situation in the country is only getting worse. Which leads to various kinds of diseases and deaths of a large number of residents of this country.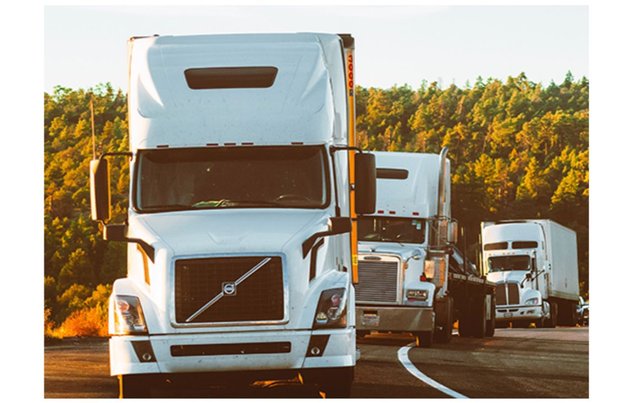 But that's not all! Since the logistics market is gaining momentum every year expanding both its staff and fleet, the level of competition increases, which naturally leads to lower wages. Thus, drivers who used to be able to get a decent salary for one length of the route, now to get the same money, he needs to travel at least twice as much. That entails the next series of problems, ranging from chronic fatigue and the resulting increased number of road accidents. Of which, over the past year alone in China, more than 50,000 have been recorded, not to mention the number of deaths and injuries in these very incidents.
The question arises, how to solve all these problems, what to do to simplify and improve the entire logistics system. And the answer to these questions is!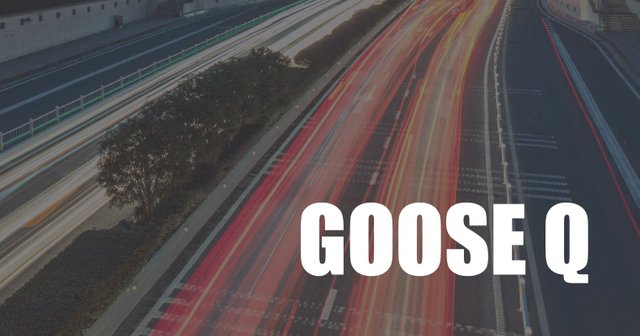 About the project
So, meet the new and unique decentralized solution – GooseQ. As you have already understood, this project is aimed at solving all the above problems. Therefore, the choice in the direction of the blockchain was obvious. After all, its transparent environment with its innovative tools is able not only to unite all logistics companies into one global network, but also to reliably store all data by accompanying encryption. In short, by applying all these tools, GooseQ is able to create a new, better and safer logistics environment for the whole of China.
At the same time, in addition to transparency, reliability and security, the developers of GooseQ intend to provide all participants of their large environment with various incentives. These incentives will look like a reward that can be received by absolutely every driver of a logistics enterprise that has entered the GooseQ ecosystem.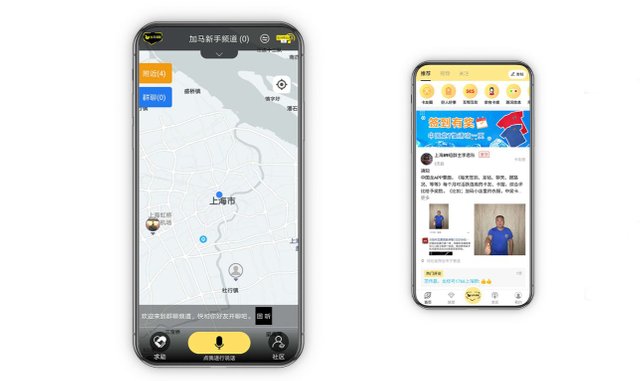 Peculiar properties
But this is all flowers, because, developers, GooseQ, think much bigger than a simple Association of logistics companies within one country. Analysts of GooseQ have made calculations and have revealed a regularity that if trucks following some given routes will go not alone, as it happens in the traditional format of a logistics company, but a small group of cars, which are also on the way. This approach will allow due to the laws of physics to reduce the amount of fuel consumed for one or two cars at once. This will be achieved due to the lack of wind resistance force on the machine, which will go in line with the forward machine. Since the first car, all its body will cut the air for all cars traveling behind it. As a result, the amount of fuel consumed per route will be saved by at least 12%. And now imagine how much it is on the scale of one country, thousands and thousands of dollars of savings.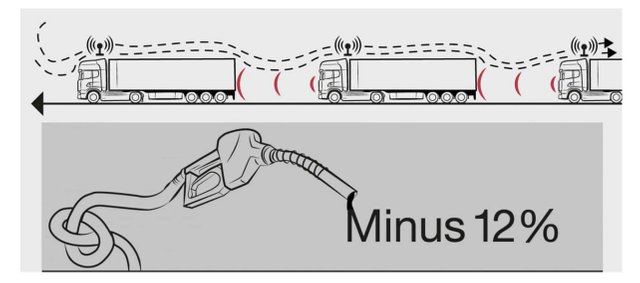 In addition to practical economy, the drivers themselves deprived of solitude, making your route in the company of other drivers that leads to more positive psychological well-being of both the driver and reduce road accidents. In a word, one follows from the other and combining all these processes into a logically designed mechanism GooseQ is able to create a new more reliable, safe and cost-effective logistics structure.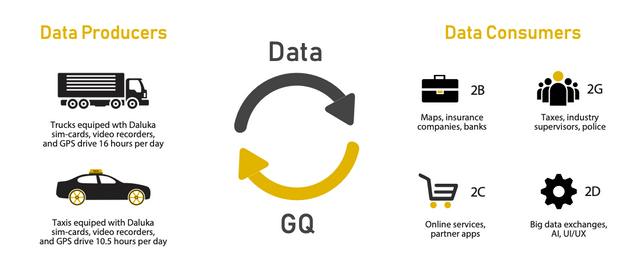 Advantages
However, despite the already described part of the advantages of the GooseQ project, before the classic view of the logistics industry, the developers of this project are still ready to demonstrate a number of advantages of their system for all their participants. And we will start with the fact that when combining logistics enterprises into a single blockchain system, entrepreneurs will be able to save a large amount of their funds in an additional way, since any transaction in the blockchain network has a minimum Commission. What can not be said about the banks, which are often used in the classic format of each logistics company. In a word, blockchain will bring crazy savings for every single logistics company.
At the same time, powerful tools and reliable data transmission will allow GooseQ to provide reliable reporting on all data of logistics companies, both to state supervisors and the tax Inspectorate. Thus eliminating shadow business and targeted tax evasion. Moreover, the built-in algorithms will allow other associations to collect all the necessary statistics about the logistics industry, forming new principles of training and other rules Aimed at improving the quality and level of development of all logistics in a large country.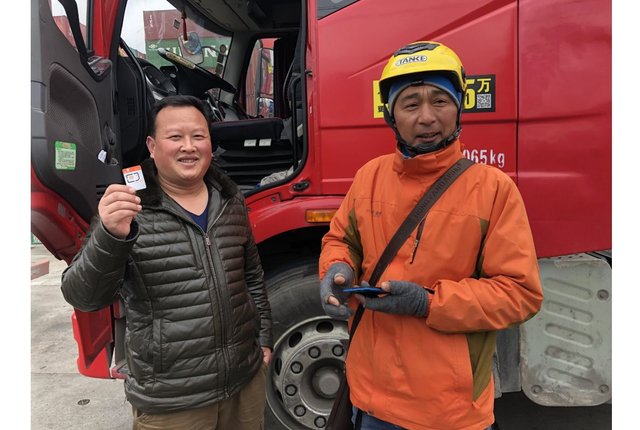 Moreover, the system itself will be equipped with its own SIM cards for drivers, as well as have additional sensors for trucks, with which the driver will receive signals about the exit from the strip. While built-in sensors will also identify the possible threat with a counter-party that is reliable will allow you to avoid most avtokatastrofe. Saving not only human lives, but also companies from unnecessary costs and losses.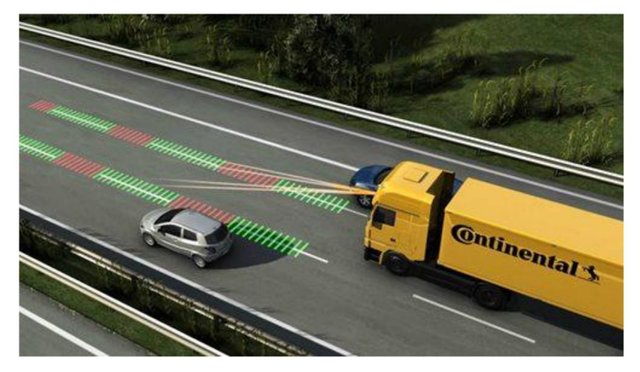 Conclusion
To be honest, the GooseQ project is so versatile and unique that it is extremely difficult to describe all its advantages in a small article. But one thing I will say is for sure that the developers of the project GooseQ have a lot of experience in this direction. Therefore, each function and development in GooseQ has a directed action to solve the existing problems in the field of logistics. So if you want to be a part of something bigger and more worthy. Then I strongly recommend to get acquainted with the GooseQ project in more detail. Moreover, it has excellent fully detailed technical documentation. Where you will learn a lot of interesting facts and features that I did not even have time to mention.
I hope this article was useful for you. Like and subscribe to my channel.




The official resources of the project GooseQ:

WEBSITE: http://www.gooseq.com


TELEGRAM: https://t.me/gooseQ


WHITEPAPER: https://gooseq.com/img/GooseQ-whitepaper-EN-1.04.pdf


TWITTER: https://twitter.com/StevenBai13


MEDIUM: https://medium.com/goose-q


LINKEDIN: https://www.linkedin.com/company/goose-q/


WEIBO: https://weibo.com/u/5225166760

AUTHORSHIP:


MY BITCOINTALK USERNAME: klimenok1991


MY BITCOINTALK PROFILE LINK: https://bitcointalk.org/index.php?action=profile;u=1238493


MY ETH ADDRESS: 0x90051516FC3451D7bF1b5e7D0A4486757FC81C32


UNIQUENESS 100%: https://text.ru/antiplagiat/5da9dc9123910