EMJAC – The World's 1st Green Renewable Energy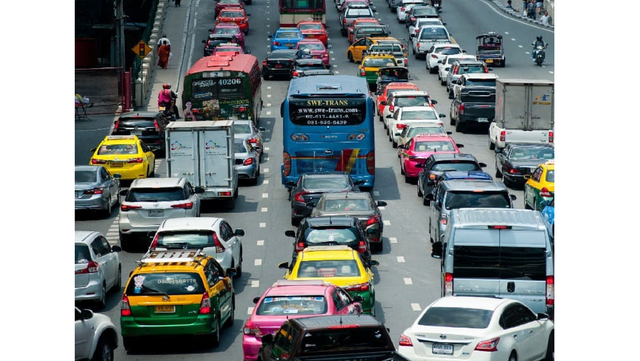 It is difficult to imagine what our world would look like today, if not for us?! How much it was beautiful or empty, we can only guess. The reality of our days is that our whole life, way of life and actions directly affect the state of our entire environment. I think it's no secret that over the past few years, people have increasingly begun to raise the topic of the ecology of our planet. The ecology of our home. After all, you will agree that the Earth is our home! And the way we sometimes treat it is unforgivable.


Problems
Of course, the topic of ecology can be approached from completely different sides, but today we will consider only one element, the impact of which also carries irreparable harm to our entire environment. And today we will talk about used tires. Yes, today we will talk about the tires that are annually written off from their cars and other vehicles.
I don't know if you've ever wondered how many tires are produced and discarded annually in landfills? If not, the statistics that I'm going to give you now may shock you a little. It turns out every year around the world produces more than 2 000 000 000 tires per year! This is an incredible amount, given the fact that only a small fraction of the 8% to 13% is ultimately recycled after their operation. The remaining number of tyres as not utilized and brought in a variety of landfills as well as are kept in the adult form in various polygons. Causing irreparable damage to our entire environment and people in particular with its quantity, emissions and potentially possible fires.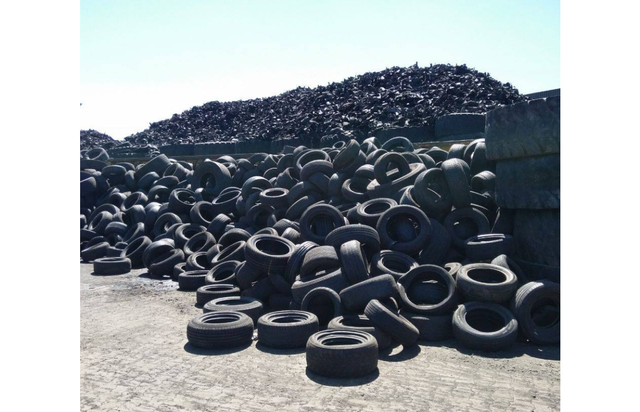 Naturally, many of you may think: "So what?! That so many tires are not recycled annually? What's so harmful they can be?" And here I ask you not to jump to such frivolous conclusions. As the decomposition products of tires if not controlled combustion emit such hazardous substances as: pyrene, styrene, butadiene, chlorine, as well as a number of different dioxins and furans (which are in its composition are extremely toxic and dangerous, not only for the state of a living organism, but for the whole environment in General). Moreover, the period of self-decay of tires reaches 1000 years. Now imagine how many trillions of tons it will turn out with the current consumption of tires per year. Personally, I get goosebumps from such statistical calculations…
It is logical that on the basis of all the above you have only one question: "How to deal with it"? This is what we are going to talk about now.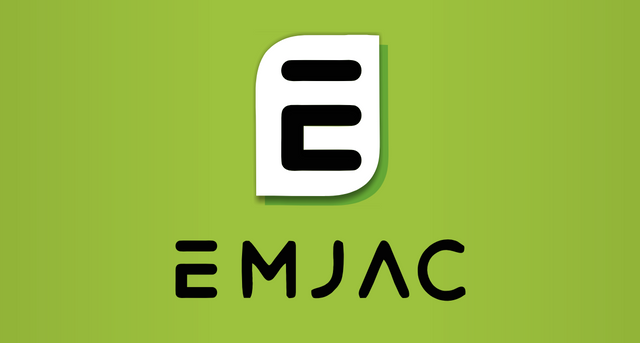 About the project and its features
The project, the concept of which presents us with a full, comprehensive solution to all the problems I have listed, is called – EMJAC. This project is a decentralized structure, which together with its internal token and its accompanying smart contract intend to take control of the disposal of all waste tires worldwide. Do not think that it is the dream of a transcendent and unreal. Not at all! As stated by the developers to take control of this problem will not be difficult, all that is needed is a reliable, transparent and stable environment that will not only control the amount of waste tires, each individual region of our big planet. But also take care of the ecological clean way of processing.


It is for this purpose, the scientists in the team of specialists and developed a unique technology that allows the processing of tires to allocate several types of fuel, each of which can be reused without harming the environment. The new patented TRU system allowed to achieve such performance and environmental friendliness from waste tires. Which as "air lock" blocks the output of any harmful, when processing tires, fumes into the atmosphere. Which I think is extremely important, given the deplorable situation of this problem at the moment.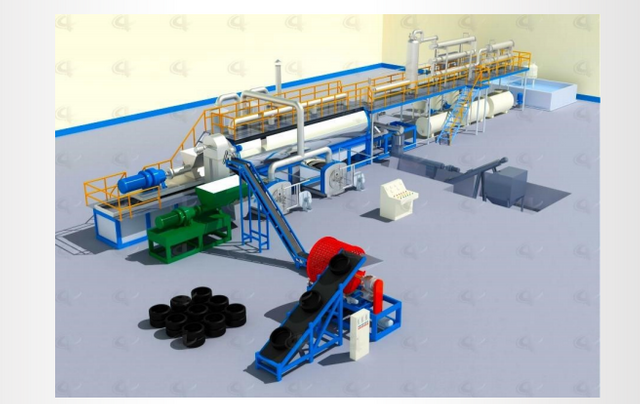 Advantages
If we talk about the advantages of EMJAC, there are a huge variety of them. First, after the processing of tires, several traded goods are allocated at once, which can then be resold again and get not only a profit, but also a visual benefit.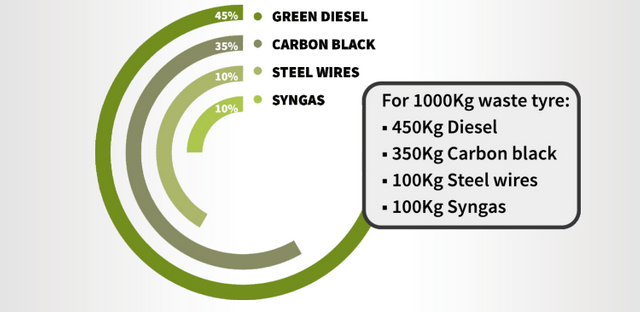 Secondly, by monitoring and tracking the number of used tires worldwide, EMJAC will allow you to take control of previously uncontrolled processes, make them transparent and visible to a large number of people. Thereby bringing clarity to all ongoing processes. Moreover, the market area of EMJAC will allow to communicate within the system both through P2P and B2B relationships. As a result, only the most positive impact on the adoption and development of the entire blockchain structure and infrastructure worldwide.
The value that EMJAC creates for its token holders and not only can be seen on the next slide: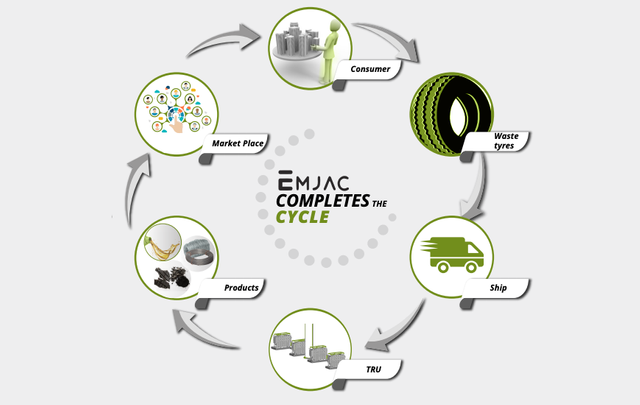 Token
Considering the internal token of the EMJAC platform in more detail, I want to highlight its basis, since it will be based on the Ethereum blockchain and have its short name – EMJ. As you may remember, this blockchain was not chosen by chance. On the contrary, the manifestation and presence of all the strengths of Ethereum will reveal the full technical and managerial potential of the entire project.
A total of 500 million tokens will be issued for the entire EMJAC project. Of these, only 70% will be available for sale to IEO. The remaining 30% is distributed as follows (see figure)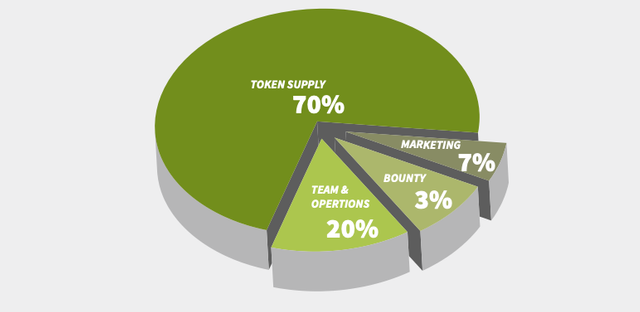 Conclusion
Of course, to fully and objectively evaluate the EMJAC project you will have too little acquaintance by means of my brief review. Therefore, I strongly recommend you to study EMJAC project yourself in more detail. After all, the value it carries the weight EMJAC can appreciate only you. People who are not indifferent to the situation with our environment and the world in General. So you, like me, it is extremely important to take part in saving the planet from such environmental disasters.
More detailed, complete and comprehensive information about the EMJAC project, its products and program can be found on the main website. As well as in a number of other official social resources. For convenience, all the links I have placed at the bottom.
So enjoy watching and see you again!



Official resources of the project EMJAC:

WEBSITE: https://www.emjac.io


TELEGRAM: https://t.me/emjac_emjtoken


WHITEPAPER: https://www.emjac.io/assets/emjac_wp.pdf


BOUNTY THREAD: https://bitcointalk.org/index.php?topic=5165073.0


ANN THREAD:https://bitcointalk.org/index.php?topic=4916897.0


FACEBOOK: https://www.fb.me/EMJToken


TWITTER: https://twitter.com/emjac_emj


LINKEDIN: https://www.linkedin.com/company/emjac/


INSTAGRAM: https://www.instagram.com/e_mjac/


YOUTUBE: https://www.youtube.com/channel/UCphTRuVw6PP8UluwjhSHU_A/featured

AUTHORSHIP:


MY BITCOINTALK USERNAME: klimenok1991


MY BITCOINTALK PROFILE LINK: https://bitcointalk.org/index.php?action=profile;u=1238493


MY ETH ADDRESS: 0x90051516FC3451D7bF1b5e7D0A4486757FC81C32


UNIQUENESS 100%: https://text.ru/antiplagiat/5d3d79ca8f11d