Goldilock Security
Introduction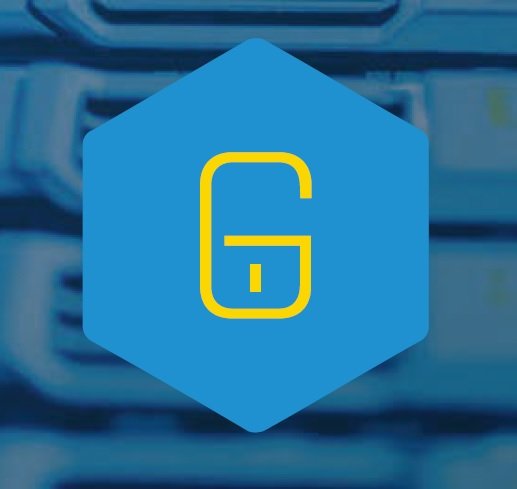 The issue of security of assets has become an issue of concern for individuals and corporate organization. Over the years, not less than 100 billion dollars are lost on yearly basis through the illegitimate activities of hackers and thieves both online and offline (Isaac, 2015).
However, there are cases of mishandling, misplacement or spoilage of assets as a result of conveying such properties from one place to another which as well has called for concern. Since valuables are going missing on daily basis, robbers can attack at any time, hackers are everywhere, people don't feel safe with their belongings anymore. For critical assets, the only way people feel it can be secured is by keeping them in the banks where they are stored in a vaults guided with high security technology. But this method has been proved to be a cold storage method. For which the blockchain technology is now invalidating or rendering obsolete.
GOLDILOCK
In this era of internet of value, brought to place by the blockchain technology, people can acquire and save much online. It is a very fast of transferring values. Even with the promising future of the blockchain technology, many organizations and companies are scared of adopting this technology.
This method is considered to be very hot and very susceptible to security compromise and hackers. People can lose their asset just by clicking a link careless –taking about phishing websites.
Since assets can be lost at anytime, there is need for a secure way of storing and transferring data and other valuables on the internet.
Some cold security measures which issue investors with a suitable key management solution for their cryptocurrency. But the issue is that the paper, USB key or card can be lost, stolen or damaged. This serves as a limitation to this storage system.
After a long time or no solution to this problem, GOLDILOCK is here with a security measure considered to neither hot nor cold but just perfect for users. The security measure in this case is not totally connected online and not all offline but links the two for effectiveness in which when data are needed one can log in online for access which is disconnected when it is not needed. This is good because hot storage solution is ill-suited when it comes to key custody because, anything connected to the internet can be hacked. Moreover, it has been recorded that 1.2bilion dollars in cryptocurrency has been stolen in the last two years even with the hot security method. It is necessary to adopt a method that is somewhere between hot and cold since users only access occasionally and when they do they do it quickly and may not last lengths of time. If it were to be that it will be available for a long period of time on the internet, it will be more susceptible to hacks.
How Goldilock will enhance Blockchain
The Goldilock will transform the blockchain technology and cryptocurrency as well as online savings of data in the following ways:
Security:
Security is a thing of concern when talking assets, properties and investments. This has been the major issue impeding the acceptability and usage of cryptocurrency by many organizations. This is because they believe it is prone to easy attack. Goldilock has in this regard provided a multi-factor authentication method which the use of biometrics, keys, vaults among others are its foreshadow for which remotely user controlled security measure is central. Cards, wallets, passports, IDs can be safely stored using the Goldilock using security without fear of losing such. With this development, blockchain assets are less vulnerable to hacks.
No more fear for large corporations and even government bodies that wants to have investment on the blockchain technology.

Reduction in Freight:
The idea of cards, wallets, passports among others which serves as form of security were all employed for security checks over assets saved online. But the fact is that the cards can get lost on transit or become stolen or be damaged. This makes the assets vulnerable to attack in a case of stolen, misplacement or loss of security identities and for which users become restless. To ameliorate, Goldilock has introduced a system that will lead to carrying of less freight. You can leave your valuables like wallet, cards and other important documents at home and access them anywhere at any time.

Availability:
Sometimes, it happens that some important things that should accompany us in journey are forgotten at home. We make extra costs usually not within our budgets to go fetch such items especially when the needs for them are critical but with godilock there is not worry as your are covered.
The special feature of dissociating or disconnecting data from the internet is a thing I love about this Goldilock a thing. The data is dissociated from the internet which makes it less vulnerable to attack. Users can therefore at any time in need of such data access it with the use of secure offline storage hardware coupled with internet to access the needed information or data from the server of Goldilock.

Faster and Cheaper:
With the use of NEO dBFT means which does not require thousands of machines mining to complete a resource-expensive algorithm to verify transactions, tens of thousands transactions can be processed in a second without delay in a cheap way compared to other existing hot and cold methods.

Accessibility and Comfort :
Since there is a hardware storage connecting one to the system, easily one can easily access valuables in any place and at anytime in a very comfortable way.
The Use of Lock Token
After the Goldilock will register its digital token "LOCK" as an NEP-5 asset on the NEO Blockchain.
Users will have to register a token LOCK for their wallet for which they will be able to perform smart contract and storage of private keys for cyrptocurrencies and other digital assets. Whenever the user logs into the Goldilock wallet, the wallet will query the NEO Public blockchain to confirm the users public key address since every users owns one after which the wallet will write audit information on behalf of the users to Goldilock private audit blockchain.
It is no doubt that Goldilock will be a wonderful transformation in the world of security on blockchain technology.
---
This is my entry for @OriginalWorks Weekly contest
For know more Please visit:
Goldilock Website
WhitePapers
Goldilock Facebook
Goldilock Twitter
goldilock2018
Twitter Bonus
Here is the link to my tweet of this post:
https://twitter.com/timiisaac/status/1026133101775347713
goldilocktwitter
---
goldilock2018